A little more than 5 percent of Carroll Community students were absent Tuesday on the first day of school — not including the 20 students who are quarantined at home because they might have been exposed to the new coronavirus.
That absent rate is substantially below the state guidelines that determine when a school district can request to move classes online.
"We are not concerned with the absent rate," Superintendent Casey Berlau said. "Most of them are related to non-COVID reasons."
COVID-19 is the disease caused by the new coronavirus.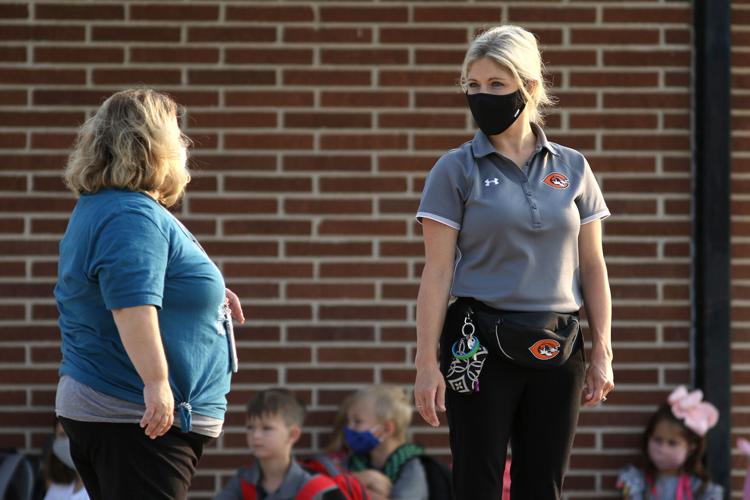 The number of students absent is important for the school district right now because Carroll County's two-week positivity rate for the past week has been hovering just above 15 percent, which is the threshold at which districts can ask to go fully online if their absent rate is also more than 10 percent.
The positivity rates are calculated by comparing the number of positive tests to the overall number of tests over the course of two weeks. World health experts have said outbreaks are considered under control when positivity rates are 5 percent or less.
Carroll had its largest spike of cases in the days leading into the start of the school year, including more than 20 new confirmed cases in the past two days, according to state data.
The county's total is 318, and its two-week positivity rate is 15.6 percent — the sixth-highest in the state. The rates of nearby counties are: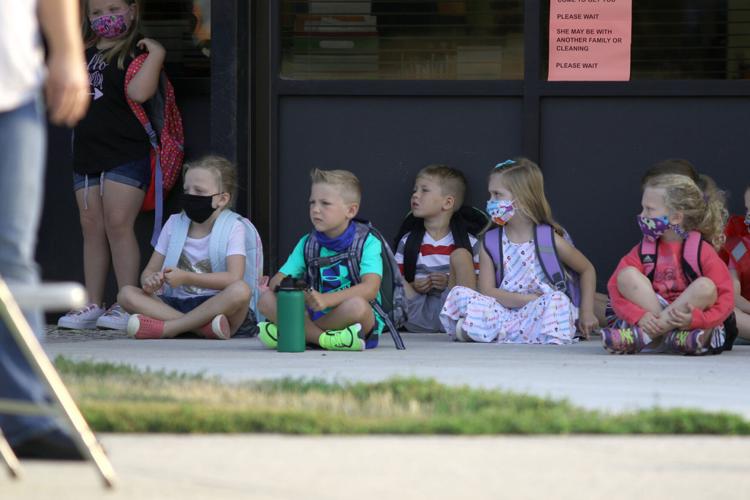 The number of absences at each of Carroll's schools includes:
— Fairview Elementary: 17 of 360 absent, or 4.7 percent
— Adams Elementary: 12 of 233 absent, or 5.1 percent
— Carroll Middle School: 31 of 546 absent, or 5.6 percent
— Carroll High School: 30 of 550 absent, or 5.4 percent
In total there were 90 of 1689 students absent, or 5.3 percent. That does not include the 20 students who are in quarantine because they might have been infected by the coronavirus.
Berlau said the Iowa Department of Public Health advised the district not to count those quarantined students — who are learning online at home — as absent. If they were included the district's absent rate would be 6.5 percent.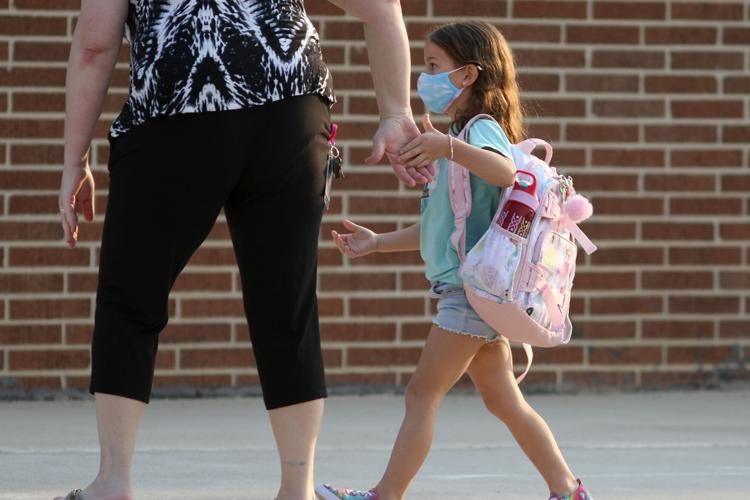 Berlau said he does not know the district's average absence rate for previous years.
"In the past we really only monitored attendance rates daily when we got to flu season," he said. "Obviously, this year we will watch it closer than in the past."
At the Glidden-Ralston School District, which lies substantially in Carroll County, there was one student absent on the first day of school on Monday — for a rate of .2 percent — and five were in quarantine, Superintendent Kreg Lensch said.
An absent rate of 10 percent is not required to go online if a county surpasses a 20-percent two-week positivity rate. Still, school districts must request permission from the state, and that permission is not guaranteed.
A move to online learning is temporary, and it includes a suspension of school activities such as sports.