Spectators lined Glidden's main street — Idaho Street — to watch and photograph as the landmark home rolled past Glidden-Ralston School, First Presbyterian Church, the fire station and downtown businesses toward its new location a mile south of town.
Monday, with crisp temperature and clear blue sky, was moving day for a home belonging to Dan and Heather Schoenherr, from north of Highway 30 near the future home of a Karl Chevrolet dealership to 220th Street west of Timber Avenue.
The 2-mile move done by Heartland Contracting LLC of West Bend took approximately 2½ hours and went pretty smoothly, said Dan. There were only a few stops to trim tree limbs and pull traffic signs.
The house is 38 feet, 7 inches tall, 45 feet, 6 inches long and 34 feet, 10 inches wide. The complete rig — truck and house — weighed 182,000 pounds.
It will be the future home for Braeden Schoenherr, 21, the oldest of Dan and Heather's six children, who's a farm equipment mechanic for Whitver Service and Repair. 
Plans are to extensively renovate the home — new insulation, wiring, windows and siding. The inside will be gutted, but the home's woodwork will be restored.
The home has four bedrooms and a full bathroom upstairs; a sitting room, dining room, kitchen, bedroom and full bathroom on the main floor; an open staircase and hallway; and a servants' staircase from the kitchen to upstairs. The main floor will be rearranged to a more open floor plan.
The home will be set on a full basement. Braeden's brother Ian, 20, a driver for Bowman Trucking, lives just a quarter mile away, on Timber Avenue, and Dan and Heather live a mile north, on 210th Street. A new abstract gives Braeden and Ian 5 acres each.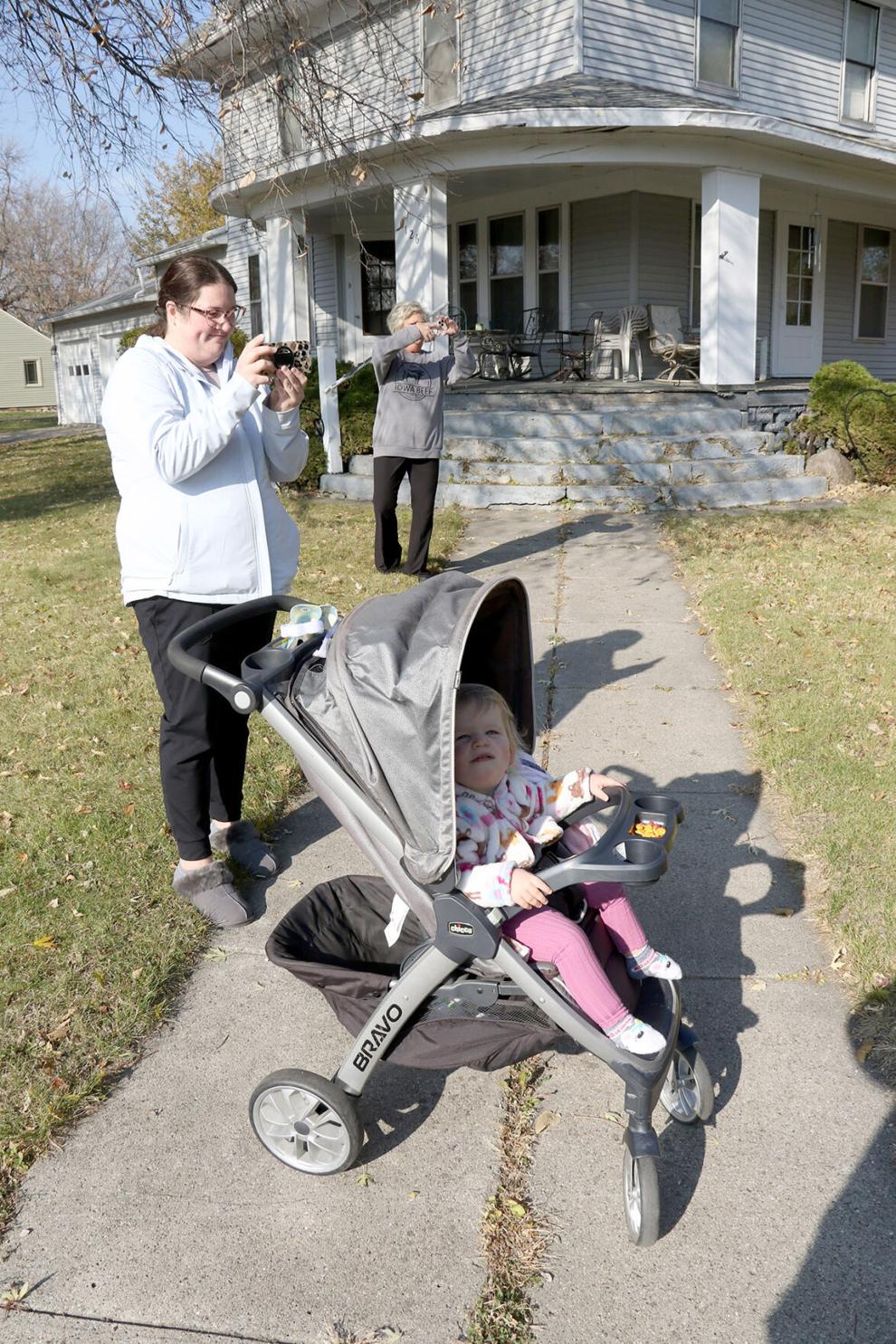 The Schoenherrs were given the home last year by Ann Madsen of Coon Rapids. It was apparently formerly owned by her parents, Schoenherr said.
Karl Chevrolet plans to open a dealership next year on the west corner of Highway 30 and Timber Avenue on the east side of Glidden, where the home was located. The house was temporarily moved a short distance away last year to give the dealership room to begin work. 
Dan Schoenherr credits Karl Chevrolet with helping save the home instead of having it razed. He also thanked the City of Glidden and Raccoon Valley REC for helping with the move.
Dan and Heather farms and also has Iowa Equipment Online, which buys and sells farm equipment, and Heather does the business's bookwork.