No school. Lots of fresh snow. And a warmer-than-normal day with ample sunlight.
On Monday afternoon, it was snowball weather.
That much was for sure, brothers Jayden and Max Letze and their friend Addison Vought had agreed.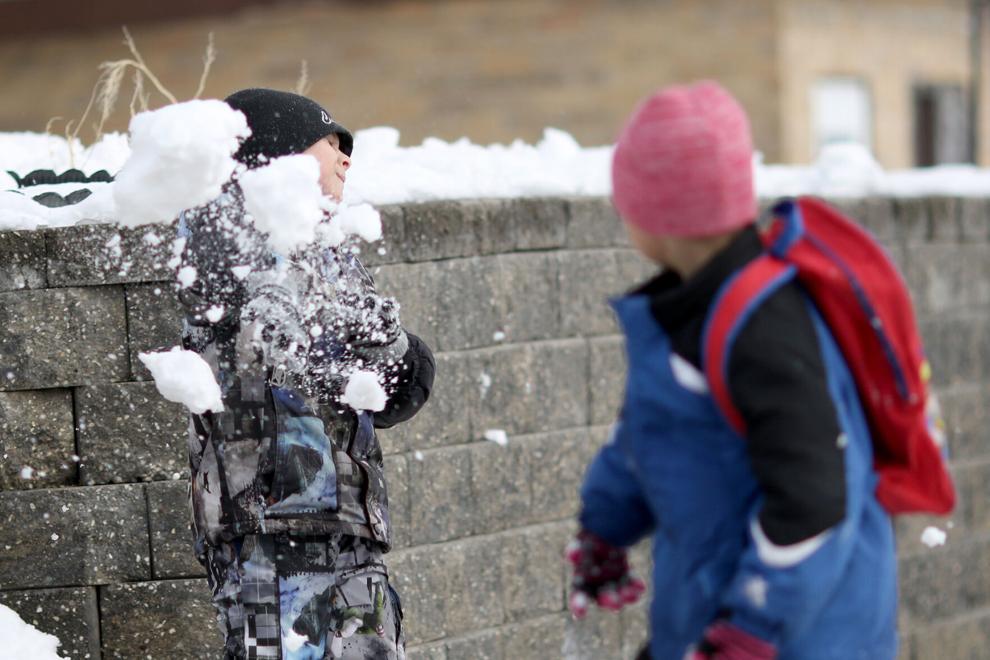 But who won the snowball fight along East Fifth Street near downtown that day? The answer wasn't so obvious.
"Me!" they chimed in unison.
A total of about 6.5 inches of light, fluffy snow blanketed the Carroll area on Sunday, according to the National Weather Service. Most of town had shoveled out by school time on Monday, but many rural roads were still treacherous, and classes were canceled.
It was the first day in more than two weeks with warmer-than-normal temperatures with a high of 42 degrees.
Sunday's snow capped a bitterly cold month that set numerous daily records for average temperatures and lowest high temperatures, including one day's high of -10 degrees.
The snow was heaviest in west central Iowa. Nearly 8 inches fell in Coon Rapids, and Arthur, which is northwest of Carroll, had 10.
Carroll's total snowfall for the month is about 15 inches, which is nearly triple the usual amount.
Sunny days with above-freezing highs are expected the rest of the week. There's a slight chance of snow on Sunday.