Blaire and Colt Venner sprinted Thursday morning at first sight of Mom and Dad — Emily and Keith Venner — rounding the corner carrying their new little sister.
"We've been FaceTiming all week, so they're excited," Emily said as Blaire, 5, and Colt, 3, heaped attention on the family's new addition near the St. Anthony Regional Hospital front entrance.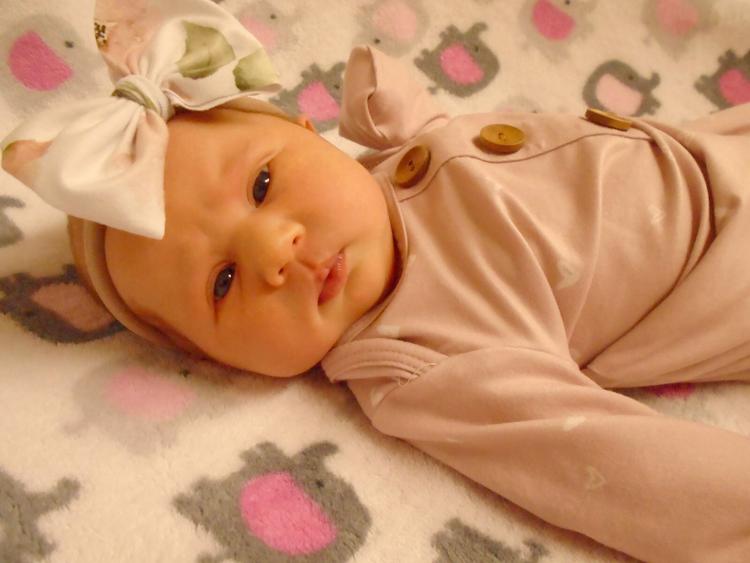 And the newest Venner — Brynn Marie — is a bit of celebrity.
Born at 8:09 a.m. on Monday, Jan. 4, Brynn Marie — weighing 8 pounds, 3 ounces and measuring 19 inches — was St. Anthony's first baby of 2021.
"We were scheduled for the C-section, so we were expecting to come in Monday morning, but we didn't expect to have the New Year's baby," Emily said.
"The last thing we expected. … It was a surprise for us," Keith added.
Two more girls were born at St. Anthony a few hours later, one at 12:29 p.m. and the other at 1:15 p.m. The last baby of 2020 was a boy born at 1:16 p.m. Dec. 28.
For having the year's first baby, Keith and Emily received a gift basket filled with blankets, toys, diapers, lotions, soaps, onesie pajamas and more donated by area churches and St. Anthony Auxiliary.
"It means a lot," Emily said. "We never thought we'd have the New Year's baby, but she's like a little celebrity, I guess."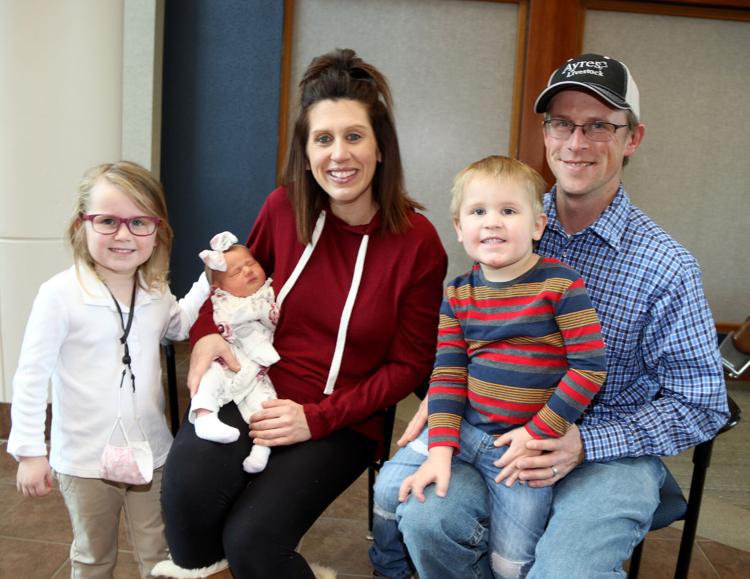 Brynn Marie will be getting a lot of attention not only from Blaire (birthday Oct. 23), who attends preschool at Kuemper Catholic School, and Colt (birthday Dec. 8), who stays at home with Mom, but also grandparents Ken and Carol Venner of Carroll and Greg and Kathy Savits of Ogden as well as great-grandparents Cyril and Anita Venner of Arcadia, Jean Lawler of Carroll and Jerry and Janice Kennedy of Grand Junction.
The Venners live in rural Arcadia, where Keith farms and operates KV Trucking, and Emily stays home with the children. Keith is a 2007 Kuemper Catholic High School graduate and received an associate's degree in agricultural business from Iowa Lakes Community College in Emmetsburg. Emily graduated from Ogden High School in 2005 and received an associate's degree in business administration from Des Moines Area Community College in Boone. She previously was a settlement specialist for Louis Dreyfus Co. ethanol manufacturer in Grand Junction.