Hits and runs and lots of fun filled the Miracle Field in Northeast Park as more than two dozen Summer Fun Camp-goers played Friday on one of Carroll's newest public amenities, capping four weeks of learning and friendship in a program that brings together children with disabilities and their typical peers.
The summer of 2021 fun camp, after a pandemic-forced hiatus in 2020, involved 35 kids, said Kristen Lundstrom, the founder and chief organizer of the seven-year-old camp. The goal is to have about 60 kids in the camp going forward.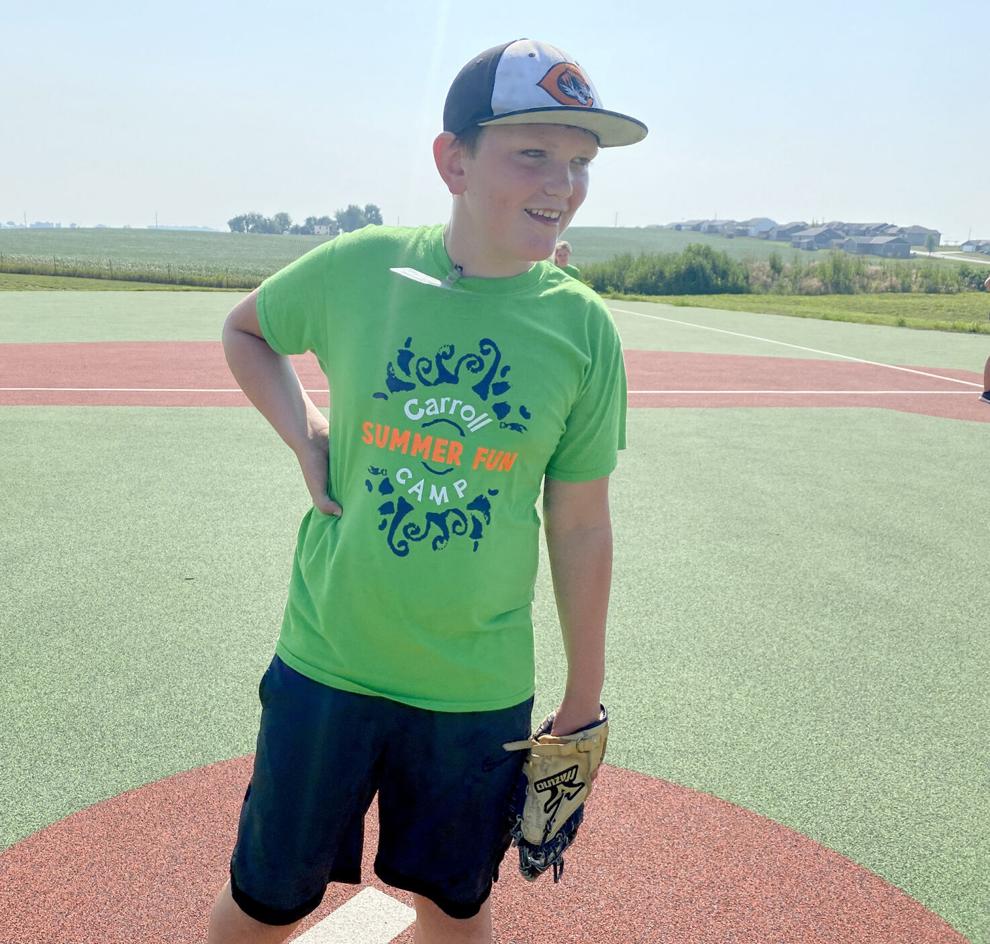 "This year we did it shorter and smaller," Lundstrom said. "I really would like to raise it up to a high school age. I have a lot of interest of families of high schoolers."
The education-based, summer day camp, led by teachers, is designed to integrate children with an autism diagnosis into a population of typical peers. The camp involves grade schoolers, with some exceptions.
In addition to playing at the Miracle Field, campers took field trips to Swan Lake, Lake View for splash pad and miniature golf, and the Carroll County Fair, in addition to other fitness and dance and academic activities at Des Moines Area Community College's Carroll Campus.
"It was jam-packed," Lundstrom said.
Donations to the non-profit camp are tax deductible. Those interested in donating can find Carroll Summer Fun Camp on Facebook or reach out to Kristen Lundstrom at lundstrom.kristen@gmail.com.
Donation checks can be sent to: Summer Fun Camp, c/o Kristen Lundstrom, 617 Field Crest Drive, Carroll, IA 51401.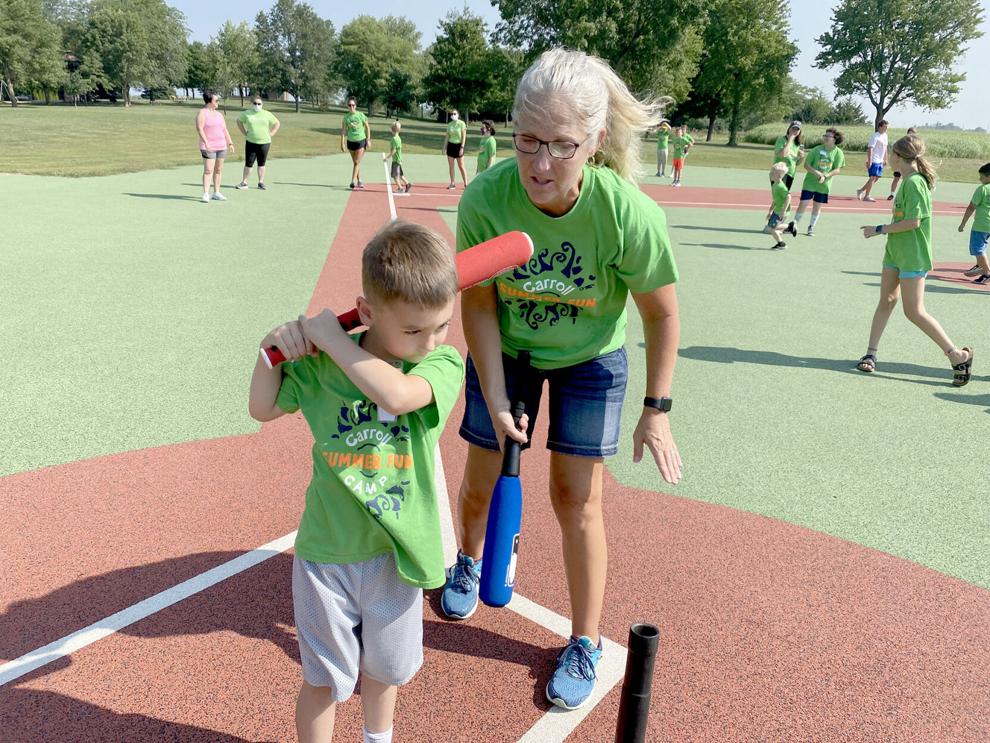 "People with disabilities, just having something to do, a routine, is really important to them," Lundstrom said. "Also, as far as preventing academic regression over the summer, it does help with that."
One educator at the camp, Carroll Middle School fifth-grade teacher Cory Heiman of Carroll, spent his second summer with the Lundstrom organization. He also has two children in the camp.
"It's a program that really emphasizes the inclusion of all the kids — kids with special needs, and kids with regular needs — and I think there is a huge benefit to that," he said. "There is such a great outreach with the community and bringing in people from the community, whether it is local or bringing in people from outside."