Families enthusiastically demonstrated love and support of moms, grandmothers and great-grandmothers as well as the other residents at Regency Park in a 15- to 20-vehicle parade around the nursing home and rehabilitation center on Monday afternoon, May 11 — the day after Mother's Day.
Senior-care facilities throughout Iowa have been closed to visitors the last two months in order to prevent spread of the coronavirus.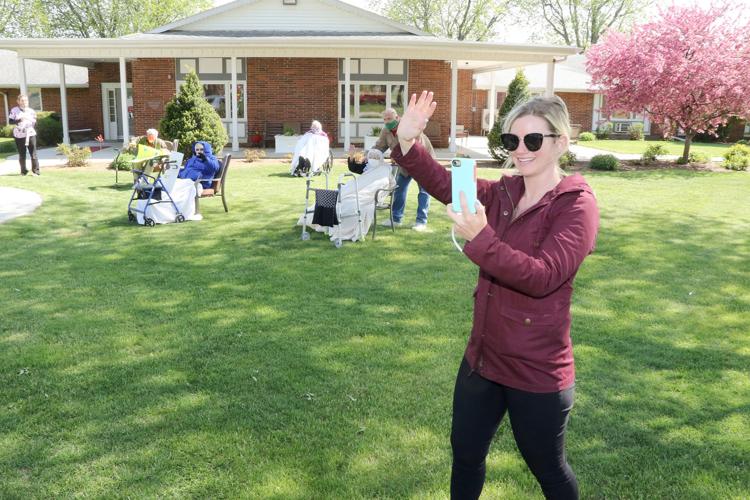 "We couldn't actually invite anybody into the facility to see their mom, but we still wanted them to be able to see them even from a distance, so we just thought this would be the safest and best bet," Regency Park Marketing Director Michelle Klocke said of the parade. "Unfortunately we had to tell families they couldn't get out of their vehicles. They had to stay a safe distance away."
Regency Park contacted residents' families and invited them to gather and follow Regency Park activities director Rosa Stickrod's son-in-law Matt Hausman of Hausman Trucking in the lead semi-tractor-trailer truck. Matt's dad, Steve Hausman, followed up the parade in another semi.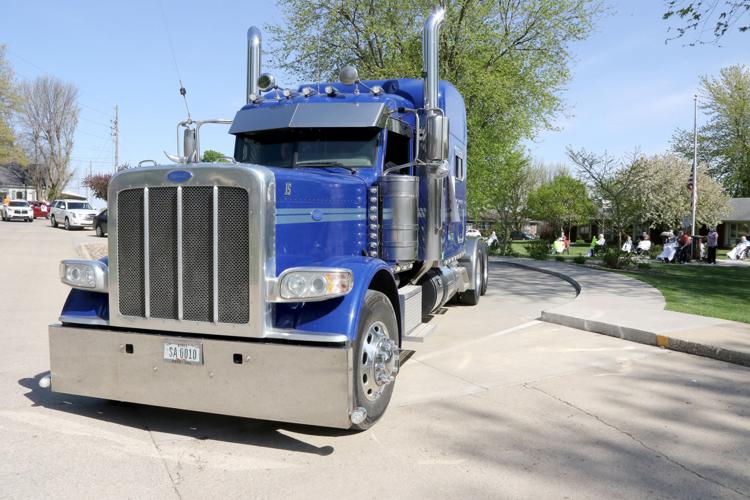 "We encouraged families to make signs, roll down their windows, honk their horns and wave, stop in the middle of the circle (in front of Regency) and yell 'I love you' to their moms," Klocke said.
"It wasn't necessarily a surprise to some of the residents, but some of them still were surprised by it. They really enjoyed getting to see their loved ones. They loved the signs. And even a couple of families brought balloons that the residents got to keep, so that was fun."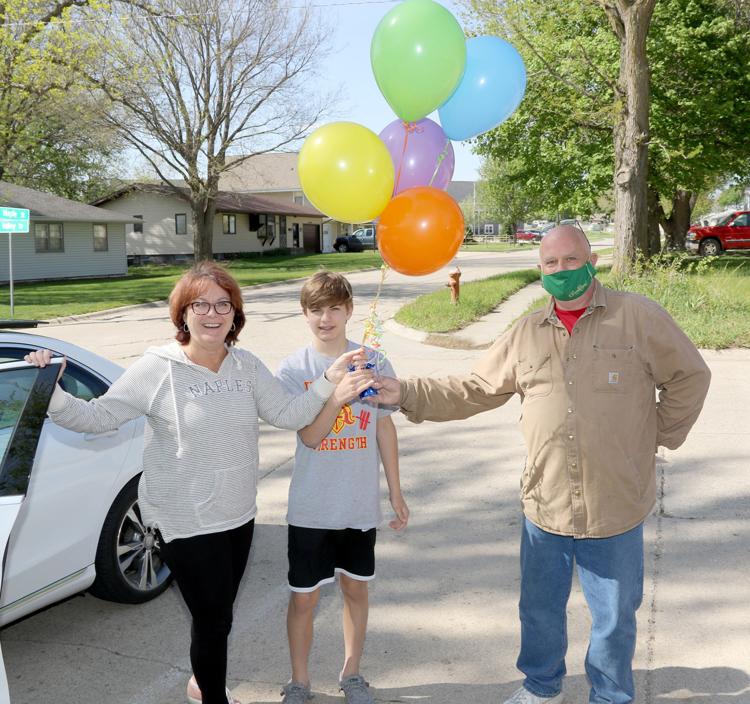 Some of the residents, sitting in front of the facility, held signs too, telling their families they miss them and love them.
"It was great," Klocke said. "Residents and staff literally were in tears. It was a nice parade."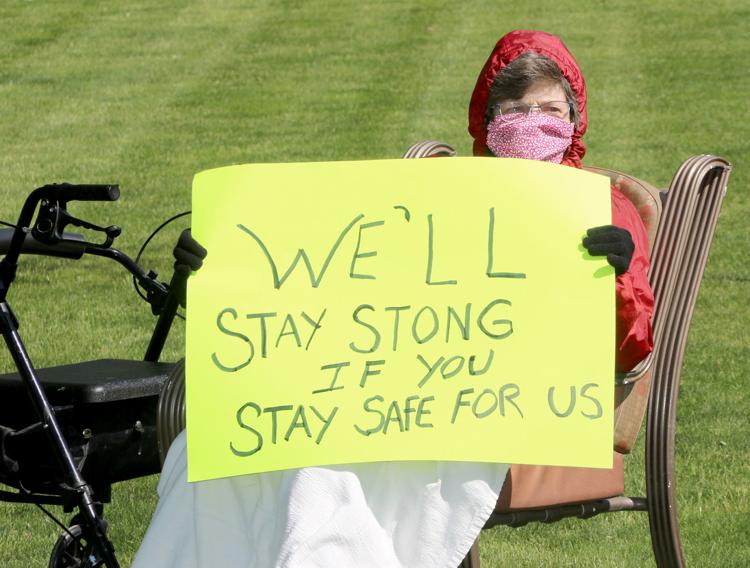 Because Regency Park received such positive feedback, Klocke said, another parade may be held in a couple of weeks. With more time to spread the word, that one might even be bigger, she said.
"Unfortunately it's been a few weeks since they've gotten to see each other face to face, so they're missing them," Klocke said.