You couldn't keep Jim "Strauto" Strautman out of the game.
Dan Balk, who was varsity head coach during Strautman's Kuemper Catholic High School football career in the early 1970s, can attest to that.
"Strauto wanted to play. He wanted to be in the game," he told the Times Herald.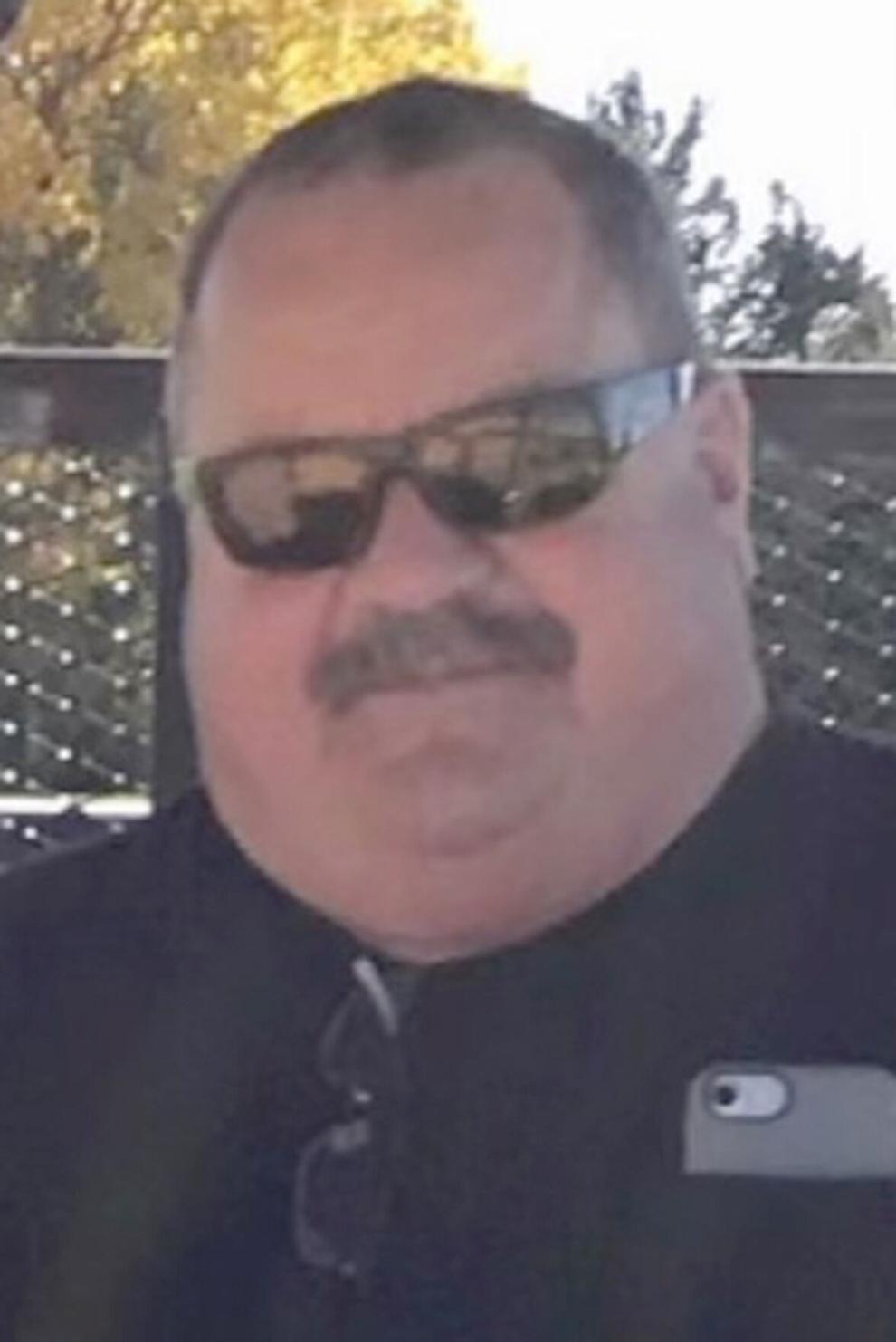 Balk recalled a game when he tried to keep Strautman, who started on both the offensive and defensive lines, on the sideline after he suffered a succession of shoulder stingers.
After the second one, Balk said, "I said, 'No, Strauto, you're with me (on the sidelines).' As soon as I walked away and he got to feeling good again, he put himself back in the game. Then his shoulder acted up again, and the crowd wasn't too happy with me, but it wasn't my fault. Chuck VanHecke was my assistant. He said, 'Did you put him back in the game?' I said, 'No, he's not supposed to be in there.' VanHecke said, 'Well, he is.' And of course he had to come right back out.
"But that's the thing I remember about him. He loved to play the game. When it was game time his eyes lit up. He was ready to play. He loved the game, and he thought he should play even if he was hurt."
After his days of blocking and tackling for the Knights, Strautman, who graduated in 1974, found a way to get back into the game and became a most valuable player in the Kuemper athletic programs. For 25 or more years, using his lawn-care expertise, Strautman volunteered countless hours to keeping the two practice fields at the Kuemper Field House on North Grant Road in top-notch condition.
Vern Henkenius was serving as Kuemper Catholic School System president a number of those years (2009-15), and Strautman regularly consulted with him about work to be done and materials, such as seed an fertilizer, that was needed.
When Strautman passed away unexpectedly on April 4 at age 66, a quote in his obituary stood out to Henkenius: "Give me the courage to change the things I can."
"Strauto saw the need for Kuemper's school ground, including athletic practice fields, to have better care. He used his time, talent and treasure (equipment) to provide that care for many years," Henkenius said in an email to the Times Herald. "One area of special interest for Strauto was the varsity football practice field."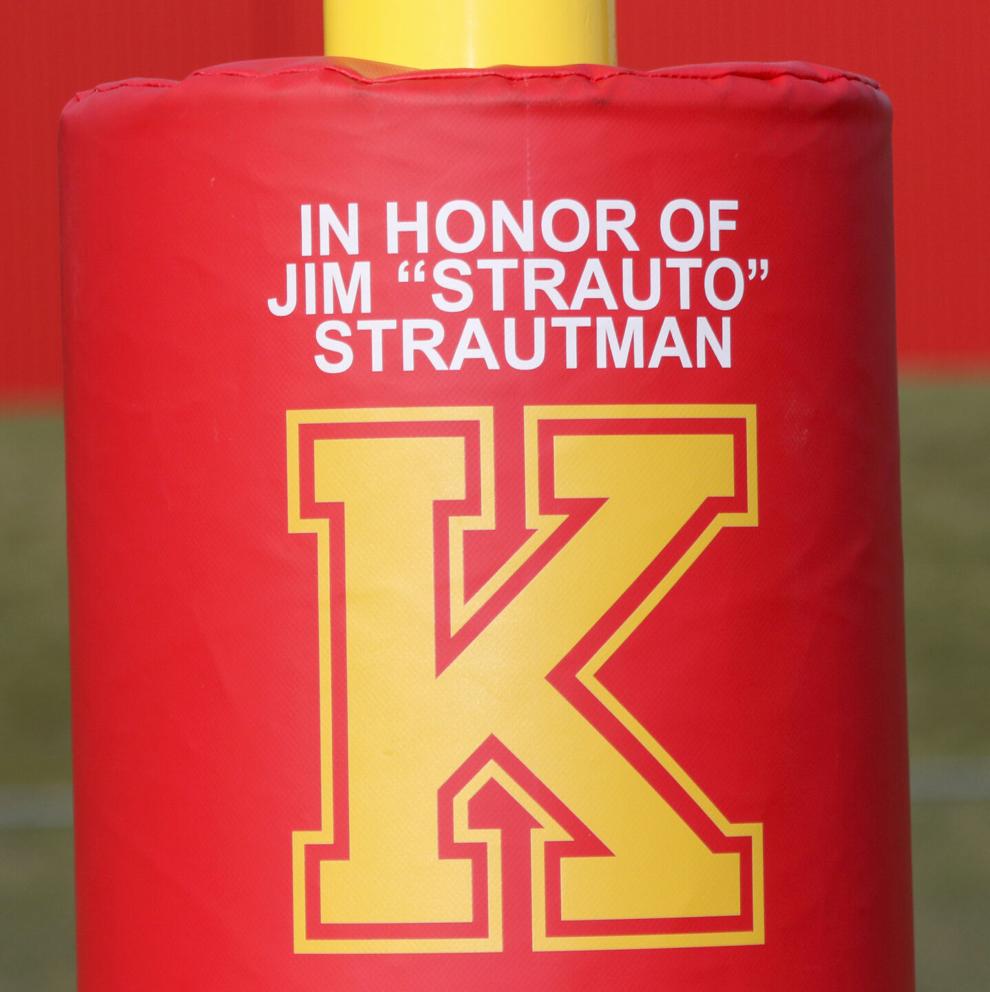 So, to Henkenius, that was the perfect place to honor Strautman for his invaluable contribution to his alma mater. Henkenius, along with his brother Bill Henkenius and "Tank" Wieland provided funding for new goal posts and pads for the varsity practice field east of the field house. Bill Henkenius, a 1971 Kuemper grad who had a longtime career as a teacher, coach and activities director, was Strautman's friend for 45 years, and Wieland, a 1975 Kuemper grad, had been friends with Strautman since their high school days, and they partnered in Bloomers Bar 'N' Grill in Carroll.
Kuemper Activities Director Mike Power, Varsity Head Football Coach Ryan Steinkamp and School System President John Steffes gave the go-ahead for the goal-post project. The Kuemper Booster Club accepted the donation and was instrumental in facilitating the installation.
The new yellow goose-neck-style goal posts with red pads replace the original 1950s H-shaped posts. And at the top of each pad is inscribed: "In Honor of Jim "Strauto" Strautman." 
Vern Henkenius and Coach Steinkamp, accompanied by his team's captains, led a brief ceremony Wednesday afternoon, Sept. 14, at the practice field where they paid tribute to Strautman and showed his family — wife Carol, daughters Sara, Debbie and Marissa, son Michael, and their spouses and children — the new goal posts and pads. 
Henkenius who was a Kuemper teacher and coach from 1965 to '74, shared his own story of Strautman's competitiveness. Henkenius, who was an assistant football coach, recalled, "He got a concussion, but he was so intense, he wanted to play. We arranged for Strauto to go over to Iowa State (University) and get fitted with a special protective helmet so he could play. He wanted to play so badly. In those days they didn't have the concussion protocols they have today. But, oh yeah, he was enthusiastic."
Steinkamp said, "I really appreciate Vern coming up with this idea. It's great to pay respect to Strauto for all he did throughout the years. He did great service for Kuemper, and we really appreciate that and miss him."
Steinkamp said Strautman's work on the fields "was huge."
"He donated his time and made sure it was safe for the players and he took pride in how it looked," he said. "He always did a great job. He made sure it looked nice and was safe for the kids. He was a straight-shooter. He asked, 'What can I do? What can I do to help the team?' He didn't mess around. When he said he was going to do something, he did it, and he took pride in it. He was a great guy to work with — a big heart, great character."
The pads will be used both at the field house field and at Carroll Athletic Field stadium for Kuemper games.
Steinkamp noted the new goal posts improve safety since the posts are a couple of feet behind the back of the end zones, whereas the old ones stood on the back goal line, where players could run into them.
Strautman's wife, Carol, told the Times Herald, "We really appreciate Vern thinking about Jim and wanting to honor him."
She added, "Jim really wanted to give back to the community, and he followed our own kids in their sports. He was able to use his skills and gifts of working with the fields. He just wanted to give back to the school, to the students."
Carol (Irlmeier), also a 1974 Kuemper graduate, who's a lead accounting coordinator at Hy-Vee Food Store in Jefferson after working many years at Carroll Hy-Vee, and Jim were married 47 years. Their children are Sara, a 1994 Kuemper graduate who participated in volleyball and track and is now a nurse practitioner in West Des Moines and is also director of student health at Drake University; Debbie, 1996 Kuemper grad who was a wrestling cheerleader and is now lead business execution consultant for Wells Fargo Financial Services in West Des Moines; Marissa, 2008 Kuemper grad who participated in volleyball and soccer and is now a neurophysiologist at University of Minnesota Hospital in Minneapolis; and Michael, a 2012 Kuemper grad who competed in football (still holding a number of rushing yards and touchdown records), track and wrestling and is now manager at Nutrien Ag in Glidden.  
Shortly after the ceremony at the practice field, the Strautman family and close friends gathered for a Christian burial ceremony for Jim led by Father Kevin Richter, St. John Paul II Parish pastor, at Carroll City Cemetery, across the street from the field house. 
Strautman's obituary says, "Jim was a friendly, outgoing, and gentle man whose community meant much to him. He was hardworking and often sacrificed himself for others in a quiet and unassuming way. He had the capacity to deeply love his family and friends. Jim made the final gift of tissue donation through the Iowa Donor Network that will help up to 50 people."
Jim and Carol moved to an acreage north of Scranton, and the obituary says, "It was Jim's lifelong dream to live out in the country where he and Carol spent many years enjoying wildlife, hunting, fishing, restoring the land and sharing it with family and friends. He spent countless hours seeding conservation acres and assisting Kuemper with upkeep on their sports fields."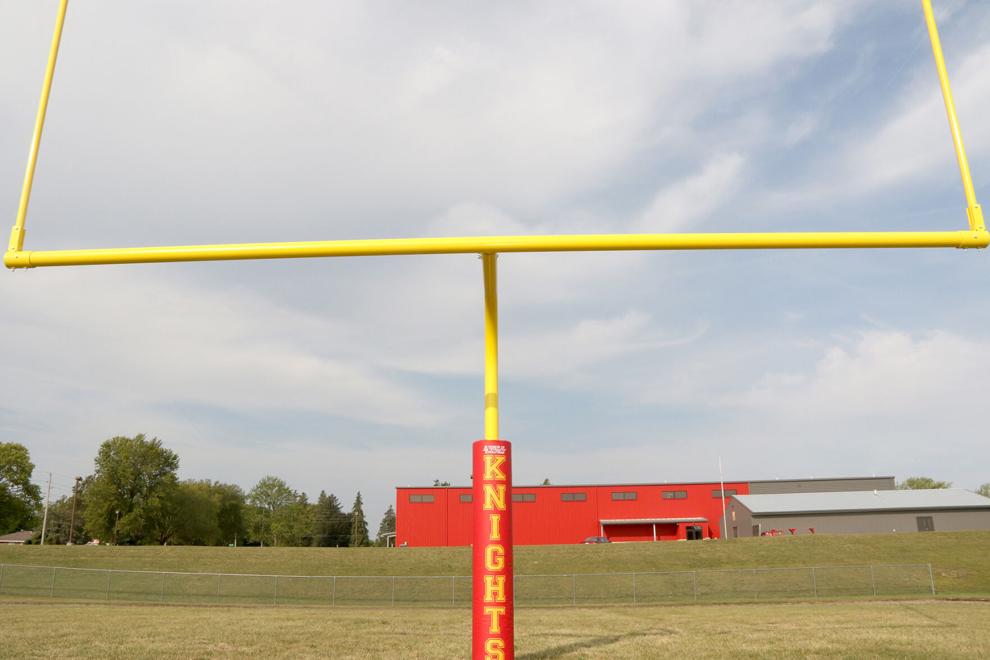 Strautman acquired his passion for conservation and learned many of his talents from his dad. James Strautman was a beloved longtime Kuemper teacher and counselor who passed away in 2021 and was well-known for his Christmas tree farms. 
"Beginning at a young age, Jim assisted with his father's business, Strautman Tree Farm and continued to plant trees throughout his life," Strautman's obituary says.
Strautman not only cared for the practice fields but helped with projects at Kuemper's school sites. And Carol emphasized Jim was just part of a team effort, as many others also generously lent skills.
Carol said her husband found his volunteerism at the Kuemper fields highly rewarding because "he was able to use his skills and gifts, and he learned so much from his dad. He just wanted to give back to the school, to the students."
Balk said Strautman remained a good friend long after he coached him in football.
"It was always a pleasure to run into him," he said. "If you were around Strauto you knew he was kind of an ornery guy, an ornery kid. But let's put it this way, he played a lot of football for Kuemper, and his heart was in the game. He always had a twinkle in his eye."