MANNING: On a cold and snowy winter night, Manning Pastor Joel Sutton grabbed his favorite coat and left the dinner table after getting a call from a local gas station that a woman and her son were stranded and needed help.
"I didn't get the details before he left, it was just, 'Somebody needs a ride, I'll be back later,' " his wife, Sheila Sutton recalled.
Pastor Sutton drove to the gas station to see the stranded pair, who were on their way to California to find their family and work. He got them a hotel room and bus tickets to aid their journey and bid them farewell.
"He was always ready to jump in and do what needed to be done — he had so much integrity," Sheila Sutton said.
Joel Sutton, 55, died suddenly of a heart attack in May while he was bicycling at Great Western Park in Manning. He sought to be in better physical shape with the hope of riding RAGBRAI again.
Sutton had worked as a minister at United Methodist congregations in south-central Iowa, in Afton, Arispe, Hebron, Lorimor and Macksburg. In 2019, he accepted a call to the dual parish of United Church of Manilla and Manning United Methodist Church, where his funeral was held on May 29.
Sutton was a man who was dedicated to his faith in God — which sometimes meant he missed his children's birthday parties or other milestones because he was called to help his church members — and his family, friends and church remembered the light Sutton brought to each of their lives.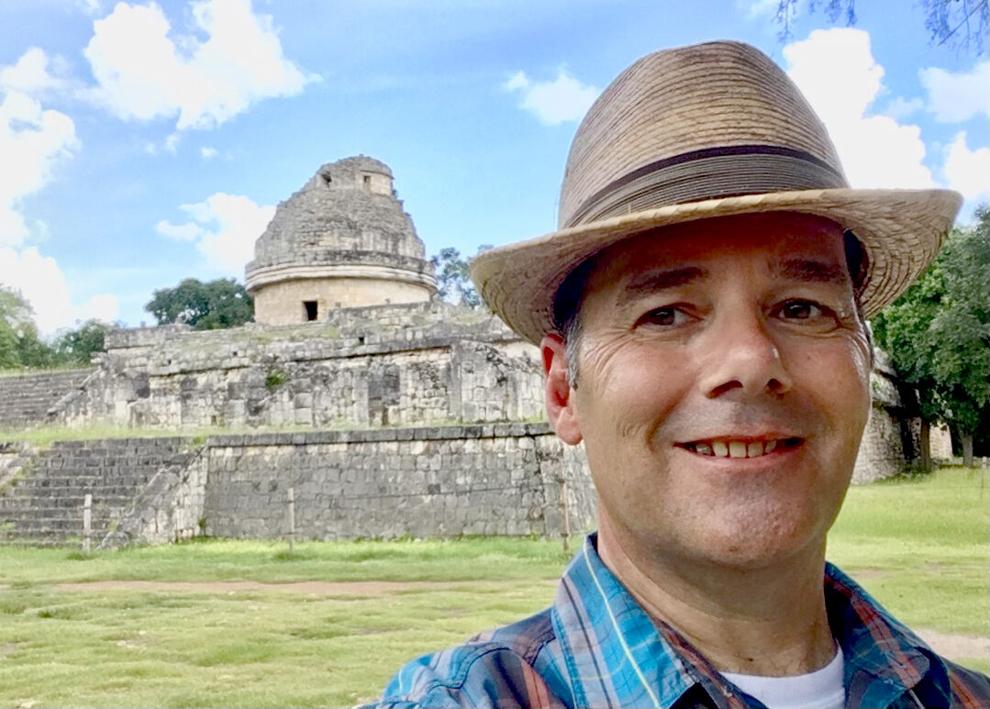 His five kids are Megan of Lorimor, Shea of Albia, Taylor McDonald of Johnston, and Kate and Ian, both of Manning. His parents, James and Diane Sutton, live in Eddyville, and his three brothers are James of Eddyville, twin John of Benicia, California, and Chris of Eddyville.
"Joel embodied his faith in such a way that made everyone want to be better too," the Rev. Melissa Drake, the Southwest superintendent for the United Methodist Church, said at the funeral.
He lived a life of love, Drake said, as Sutton's acts of kindness had little to no limits.
It was his kindness and service of others that made his wife fall for him.
"Even when he drove me crazy, I still loved him," Sheila Sutton said.
The two met on a blind date at a bowling alley with their families. She was 30 and he was 35, and both were divorced with children. She thought it was odd that he wore combat boots.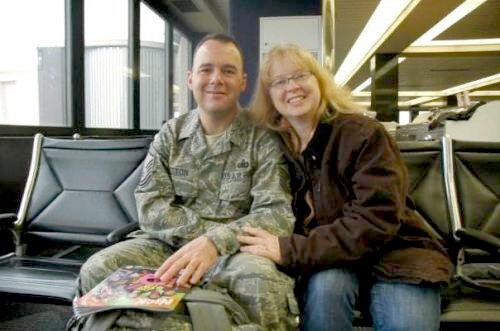 She quickly learned the shoes were part of his uniform, as he served in the U.S. Air Force for 22 years and attained the rank of master sergeant. He enlisted in 1987 and served as a fuel specialist and later as a recruiter. He was stationed in Germany, Las Vegas, Korea and Offutt Air Force Base in Omaha, Nebraska. He also served deployments to Turkey and Iraq before being honorably discharged in 2009.
The Suttons married in 2000 and had two more children together.
Sutton firmly believed the Air Force's three core values: integrity first, service before self and excellence in all we do.
"I cannot think of a person who better exemplified a life based on these three things," Sutton's daughter Megan said at his funeral. "I learned integrity is doing what is right even when no one is watching. My dad was not a perfect person. But … he believed in doing the right thing, in doing the just thing."
Sutton did the right thing even if it meant giving up his prized possessions to someone in need. Sheila Sutton recalled the night the pastor left to help the mother and son get to California: she noticed Sutton wasn't wearing his beloved Carhartt jacket when he returned, the one given to him for Christmas.
" 'Where's your coat? Where's your Carhartt?' " she recalled asking her husband. "He said, 'That boy was 14 and all he had was a T-shirt, and it's so cold. So, I gave it to him,' and I was never more proud of anything Joel did then. That was so beautiful, so Christ-like — exactly what he would have done, and that's exactly what Joel did."