Barber stylist Amber Berger recently set up shop at Natural Look Style Salon, 400 N. Adams St.
She earned a cosmetology license from the Paul Mitchell Cosmetology School in Davenport in 2011 and last fall added her barber's license from New Style Hair Academy in Moline, Illinois.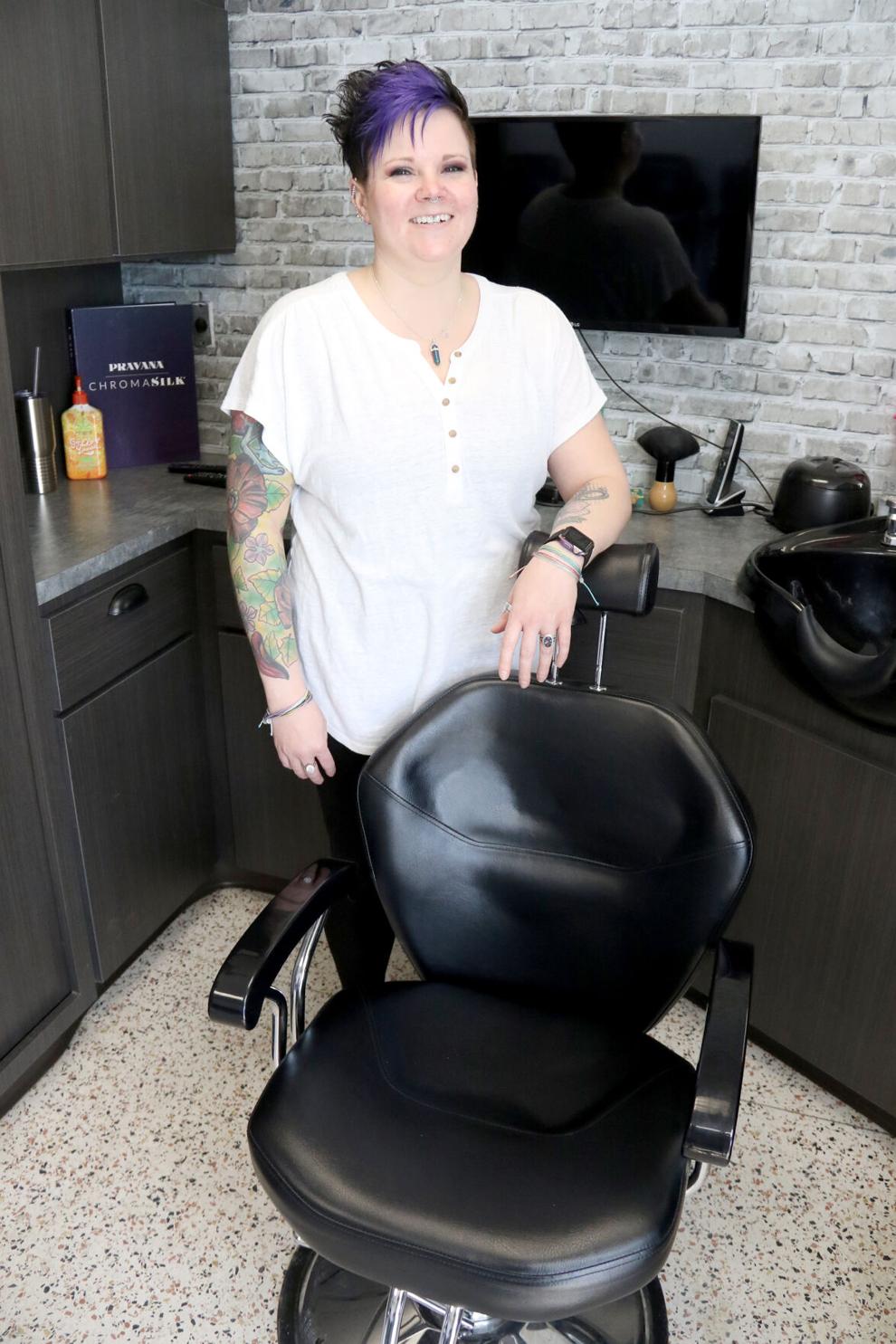 Most recently she worked at A Head of the Times in Carroll. She previously worked at Great Clips in Carroll before the coronavirus pandemic shut down Iowa's barbershops and hair salons for a couple of months.
Berger said she looks forward to using her barber skills more and can do all kinds of cuts.
Just shooting the breeze with customers is one of the best parts of the job, she added. She's a hockey fan and cheered the Chicago Blackhawks' Stanley Cup victories in 2010, '13 and '15.
At Natural Look, she joins stylist Angie Killeen, who's worked in the shop more than 24 years.
Berger, who celebrated her 36th birthday Feb. 19, is a native of Calamus, located between Cedar Rapids and Clinton, and graduated from Calamus Wheatland High School in 2003. She studied accounting at AIB in Des Moines before moving back to Calamus. She's lived in the Carroll area since 2017 and also previously worked at American Home Shield and Carroll Coolers.
Randy Nieland, who retired from barbering last fall after a more-than-50-year career, is owner of Natural Look, and he and Kathy Stein own the building that houses both Natural Look and Kathy's Headquarters.
Berger has three children: Meagen, 14, a freshman at Kuemper Catholic High School; Zander, 12, a sixth-grader at Kuemper's St. Lawrence Center; and Jaxton, 4.
To schedule an appointment contact her at 712-790-2730.