Former Carroll County Supervisor Mark Beardmore, a long-time businessman in the region, is running for mayor of Carroll, pledging to bring the fiscal conservatism and eye toward low taxes he has long advocated.
"I've had a pulse on local governmental activity for decades, and I can honestly say I have never witnessed such unrest, discord and lack of trust from the community, with most of it directed towards city officials," Beardmore said. "I'm encouraged to see new, young and vibrant new Council candidates. I am confident for their successful campaigns. But with only one other candidate running for mayor, I actively pursued the recruitment for a suitable alternative. After a month with several unsuccessful attempts, and with (my wife) Pam's and many others' encouragement, I decided to take a run at it myself, and thus offer voters a choice between two rather differing ideologies on how to best propel forward while serving as Carroll's chief ambassador."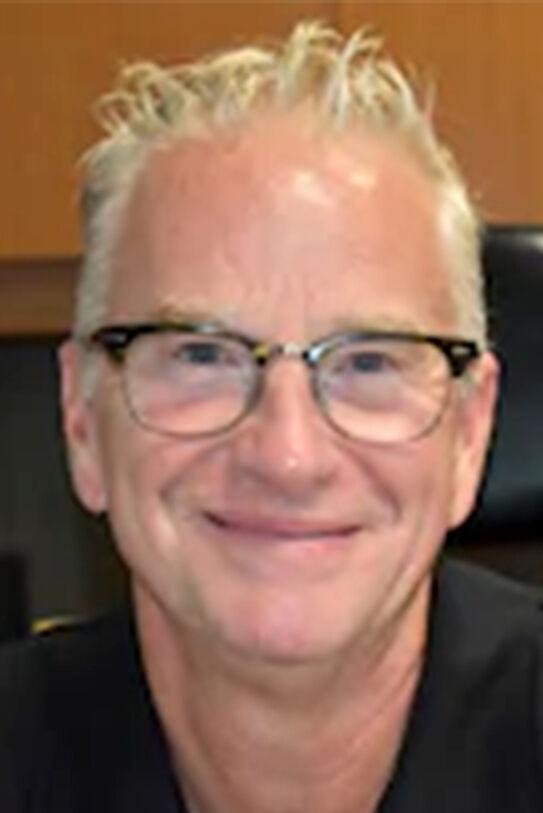 Beardmore joins At-Large Carroll City Councilman Jerry Fleshner as the two announced candidates for mayor as of press time with a filing deadline looming at 5 p.m. Thursday afternoon.
Beardmore is also endorsing the City Council candidacies of J.J. Schreck, Kyle Bauer and Tom Bordenaro. Like those three candidates, Beardmore said he is aligned with the values of the political action committee Carroll Citizens for Common Sense Government. A Carroll landlord, Margaret Saddoris of Jefferson, is listed as the chair of the committee, which according to a filing with the Iowa Ethics and Campaign Disclosure Board, is designed to "advocate for and against candidates" and "campaign for candidates for conservative spending."
"I definitely support the efforts of the committee and their chosen candidates," Beardmore said. "It is then, assuming Tom gets filed in time to be on the Nov. 2 ballot, I would support him as well as I do Kyle and J.J."
Beardmore, 63, served as a member of the Carroll County Board of Supervisors as the District 5 representative from 2009 to 2016.
Both Beardmore and Fleshner are registered Republicans.
For his part, Beardmore said he shares what he believes is a growing frustration with elected city officials.
"They often seek public feedback, and yet mostly I'm disappointed by their little regard or no response at all to my several attempts at dialogue with them," Beardmore said. "I don't find any of them accessible at all. Most of my always diplomatic and professional attempts were largely ignored, or at best, stonewalled. Frankly, that's inexcusable. That's one of my primary goals, to improve public response and communication during my time as mayor."
In an interview with the Times Herald and a news release, Beardmore said that while on the board of supervisors he is most proud of being part of a team that reduced county tax-asking in six years of his eight-year tenure, and that he left office with taxpayers actually paying less county taxes than when he joined the board.
As mayor, Beardmore said he would pursue measures that afford the opportunity of reducing the city tax levy.
"With the county assessor's office currently participating in their residential reappraisal process now underway, significantly increased valuations are just around the corner mostly due to high construction costs and record home sale prices," Beardmore said. "Current leadership has hung their hat now for several years bragging how they haven't raised the existing levy. If that remains so, Carroll residents will be faced with a significant tax increase in two years. I will always guide, shape, and endorse the new council's measures to protect the taxpayer to limit higher taxation."
Beardmore is optimistic about seeking opportunities that broaden the tax base, which allow for a reduced levy as well.
And he said he hopes to restore and build the city's relationship with Carroll County.
"It may not be widely known, but there is a long-standing division between the two governments," he said. "I witnessed it first-hand when on the board. I seek to improve dialogue and cooperation with the entire board and county leadership. As a former supervisor, I am in a uniquely qualified position to do just that. I have nothing left to prove. People know me. They know where I stand. I wear everything on my coat sleeve. I'm completely transparent. I'm a proven commodity. Like everything I do, I will assume this role with the same effort I've given to everything my entire life. I'm confident my message will resonate with the voters on and before Nov. 2. Along with what I predict to be a sweeping claim to three open seats on the Council filled with dynamic new qualified talent, I look forward to serving alongside them for the people of Carroll as their mayor."
A resident of Carroll for 37 years, Beardmore owned Mark Beardmore Chevrolet for 20 years, then became the director of business development and customer advocate for Future Health Inc. During that time, he earned a seat on the Board of Supervisors during the 2008 elections.
In 2010, he joined Wittrock Motor Company and served as general manager through 2019.
He is married to his wife Pam of 31 years. They raised two daughters in Carroll: Dr. Megan Beardmore of Los Angeles, and Emily Ann Beardmore, who is employed by St. Anthony Regional Hospital and HyVee.
Beardmore battled cancer and other health issues in recent years but said his health is sustainable and reliable for at least a two-year term as mayor.
"I have examined this thoroughly before I took one step forward toward a candidacy," Beardmore said in a phone interview with the Times Herald Tuesday night. "I'm back. I'm confident that I can fulfill the duties of the office of mayor. I really don't hesitate on the duties at all."