The amazed looks, loud cheers and big smiles were sure signs of big success under the big top.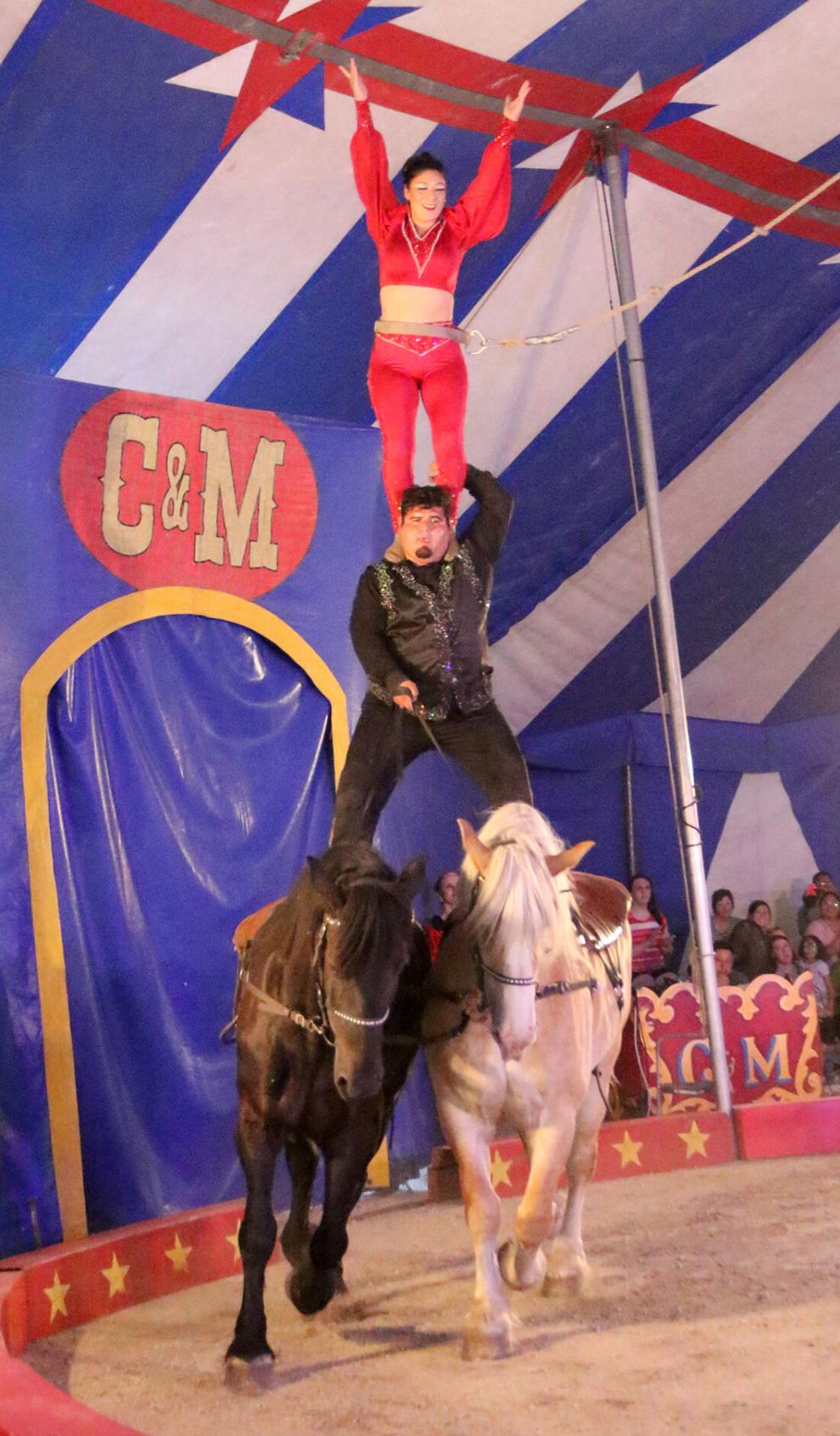 The Culpepper & Merriweather Circus visited Coon Rapids for the second time in three years on Tuesday, Aug. 30, and the two shows drew crowds of approximately 400 and 360, respectively.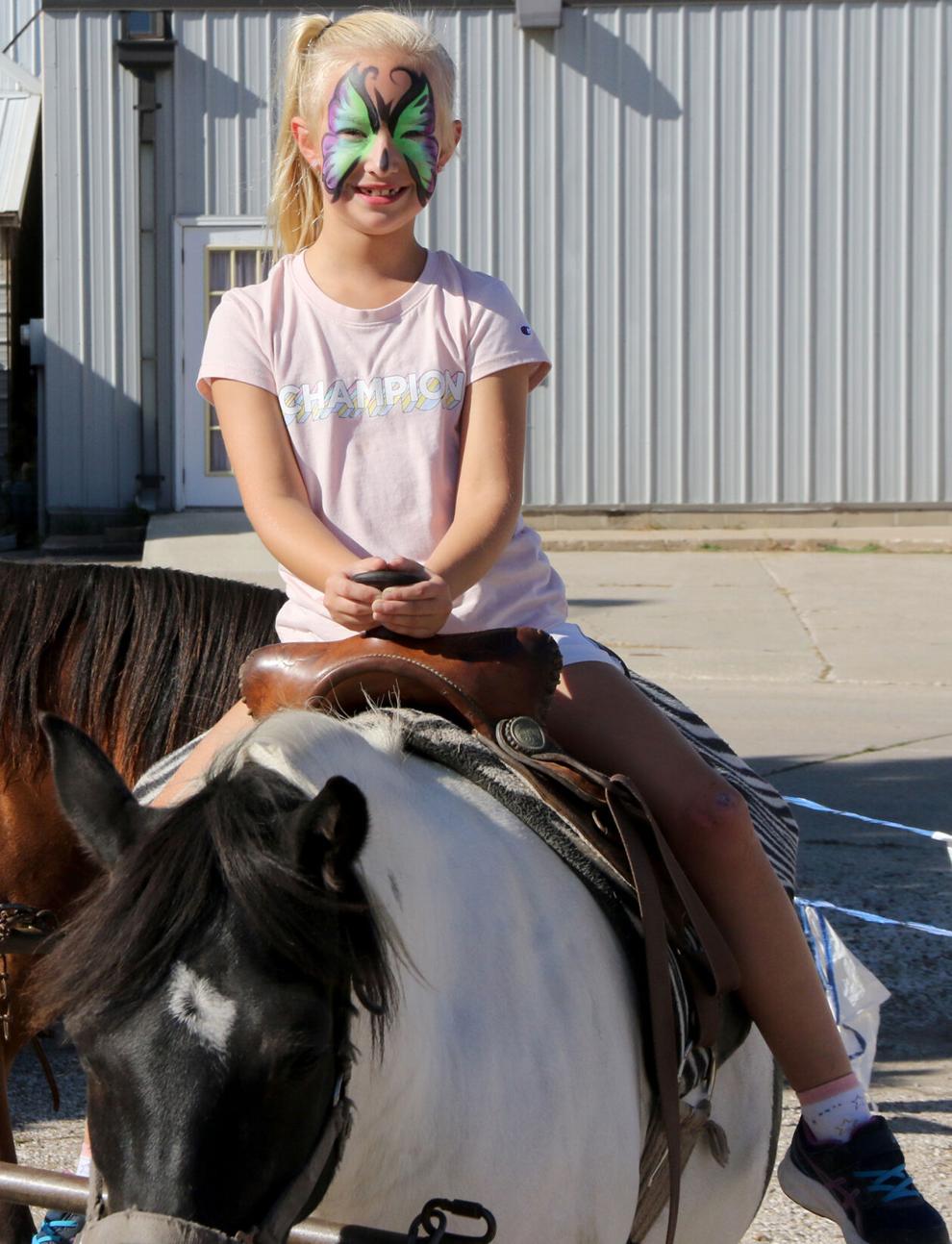 Katie Mason, executive director of Main Street Coon Rapids, which sponsored the circus' visit, said she was delighted with the large turnouts and the crowds' enthusiastic responses.
"I thoroughly enjoyed watching the show and hearing the kids in the crowd cheer, 'Ooh' and 'Ahh,'" she said in an email to the Times Herald.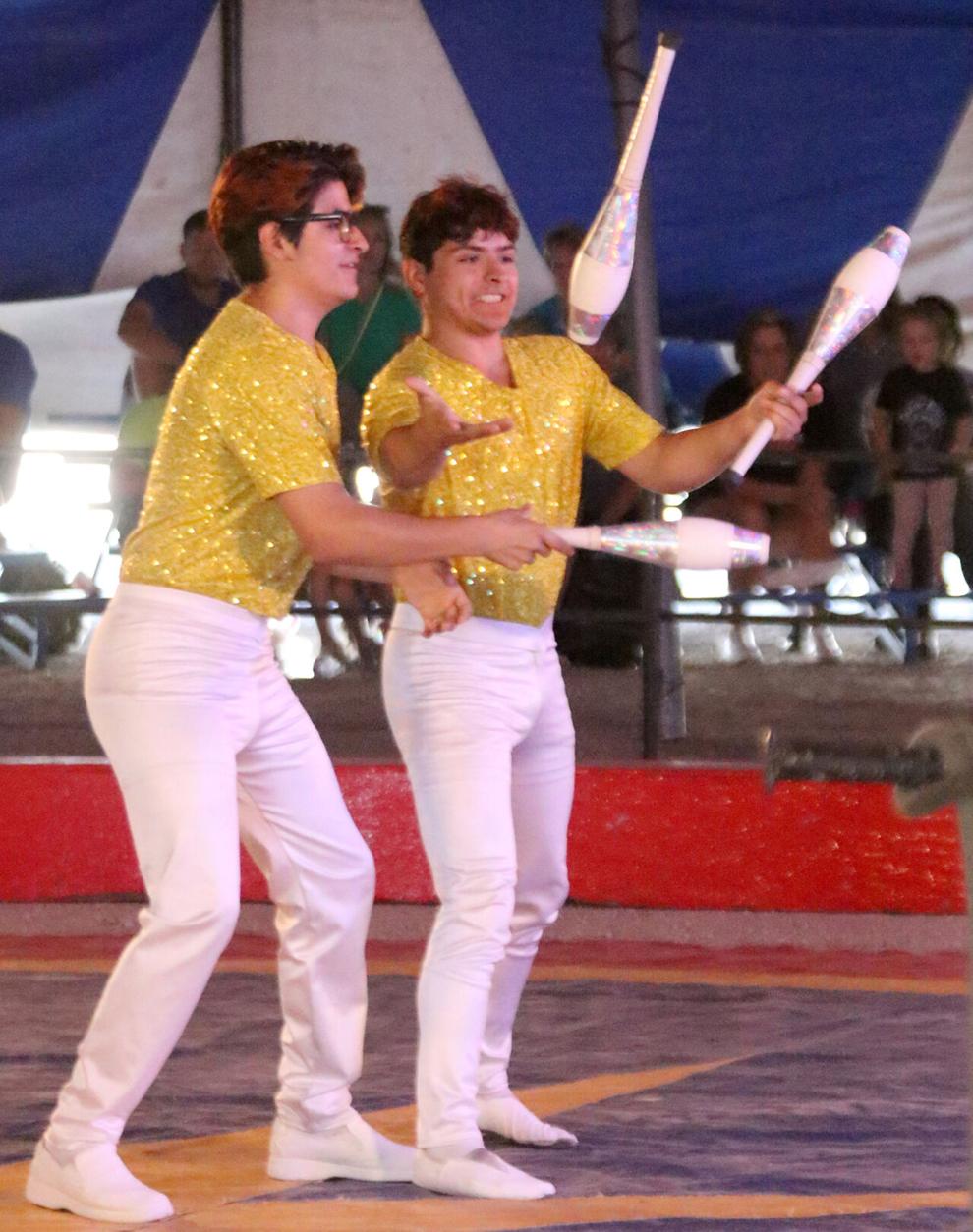 "It also felt very nostalgic, like I was watching a show that has been perfected over decades and still is reminiscent of the early circus acts that traveled the country," she continued. "They even sold old-fashioned bags of peanuts."
Indeed, the shows featured an animal tamer, jugglers, aerial artists, a clown and more. 
Mason related that a 65-year-old grandfather told her, "I didn't know what to expect, but it was fantastic. I absolutely had a great time."
The circus raised a small profit for Main Street Coon Rapids, she said, but added that wasn't the main reason for bringing the shows to town. 
"We were proud to bring it back to Coon Rapids (following the 2019 performances)," she said. "We just saw it as a great event for people to enjoy."
She added, "You don't see many circus acts anymore, so we are honored to be on their schedule."
Culpepper & Merriweather Circus, based in Hugo, Oklahoma, this year has traveled from the West Coast to Ohio and now is visiting Iowa, Nebraska, Kansas and Oklahoma before ending the season in Texas in November. The circus' schedule is packed for 32 weeks with shows twice a day, seven days a week.
"It's been a good year for us," Culpepper & Merriweather Office Administrator Jim Royal told the Times Herald. "I think people are eager to get out and do family events."
Mason said of her favorite part of the show, "I was on the edge of my seat during the trapeze performance."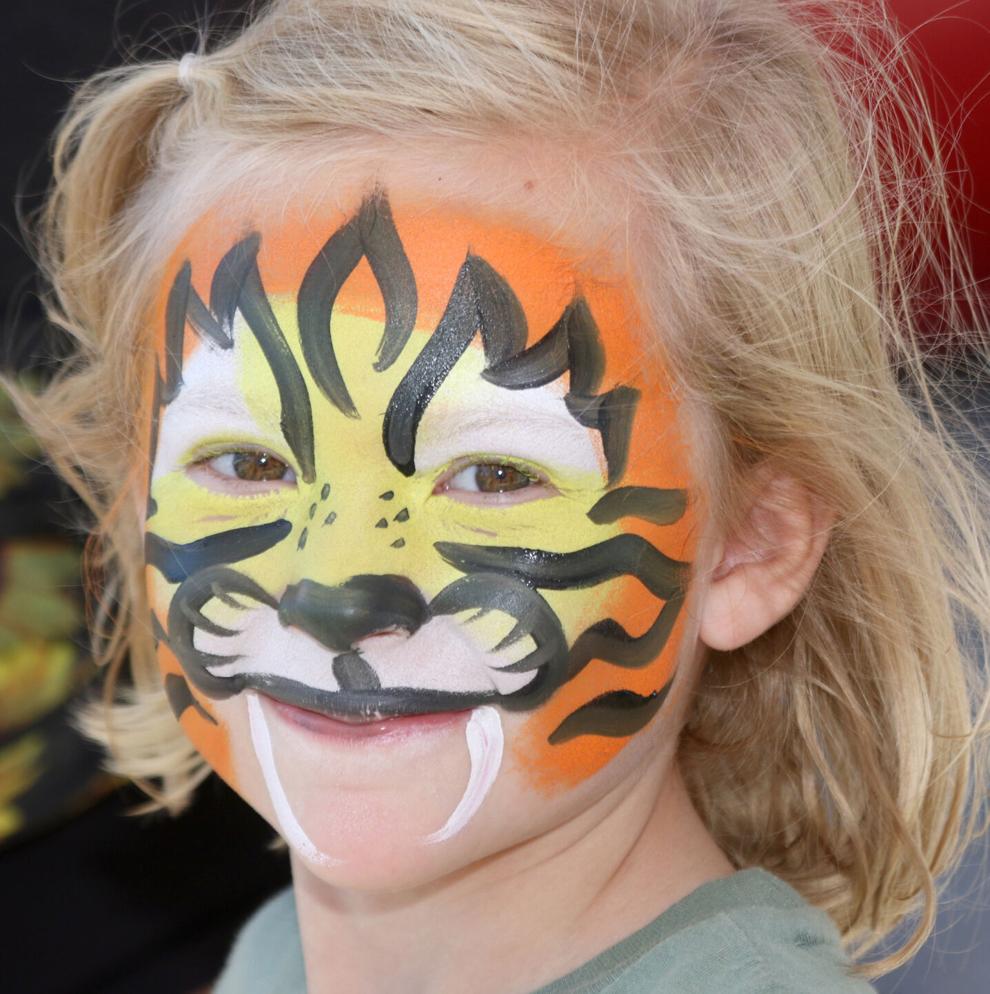 Natasha Adams, promotions chairwoman for Main Street Coon Rapids, attended the circus with her children: Greyson, 8, a second grader; Fraya, 6, a first grader; and Paxton, 3. Adams said her children were enthralled with the daredevil acrobatics, such as the Wheels of Destiny performers. Natasha said she particularly enjoyed watching trapeze artist Simone Key, who also served as ringmaster.
"I thought it was really great, and I loved that we were able to have something like that in out small town," said Adams, who's a Main Street Coon Rapids board member and teamed with fellow member Tory Winnett to help plan the event. "We were able to add entertainment for families to enjoy and not have to go to the city. We could do that right here."
Adams, who's Title 1 K-5 reading teacher in Coon Rapids-Bayard School and district teacher librarian, noted that CR-B elementary students were introduced to the shows when they got to travel downtown and watch the circus workers raise the big top earlier on the morning of Aug. 30. Leo Acton, the circus clown, visited with the students about the circus, and they also got to see the circus animals — the horses, Wendell the lion and Delilah the golden tabby tiger.
Culpepper & Merriweather Office Administrator Royal said that until around 1980 circus tents were made of canvas, and modern tents are made of polyvinyl. That allows them to be much stronger and resistant to weather, and they're also more colorful, he said. The Culpepper & Merriweather tent is 70-by-110-feet and takes a crew of 12 men about two hours to drive the stakes in the ground and erect the tent. It comes down in 45 minutes.
A week and a half before the circus' arrival, Adams and her children had the extra treat of chauffeuring Skeeter the clown to various stops in town for some promotional appearances before the circus. Skeeter, who told Adams she's been clowning for 37 years, visited day cares, Thomas Rest Haven, the public library and Frohlich's SuperValu, where she greeted customers and entertained with some magic.