Want something a little more expensive and saucy than the basic spaghetti?
Or a side order of cheese garlic bread?
Perhaps you are a fan of the Chicken Marsala or the Shrimp Diablo at Napoli's Italian Restaurant, 1205 Highway 30 West in Carroll.
You are in luck this Friday, as long as you are willing to digest a side order of politics.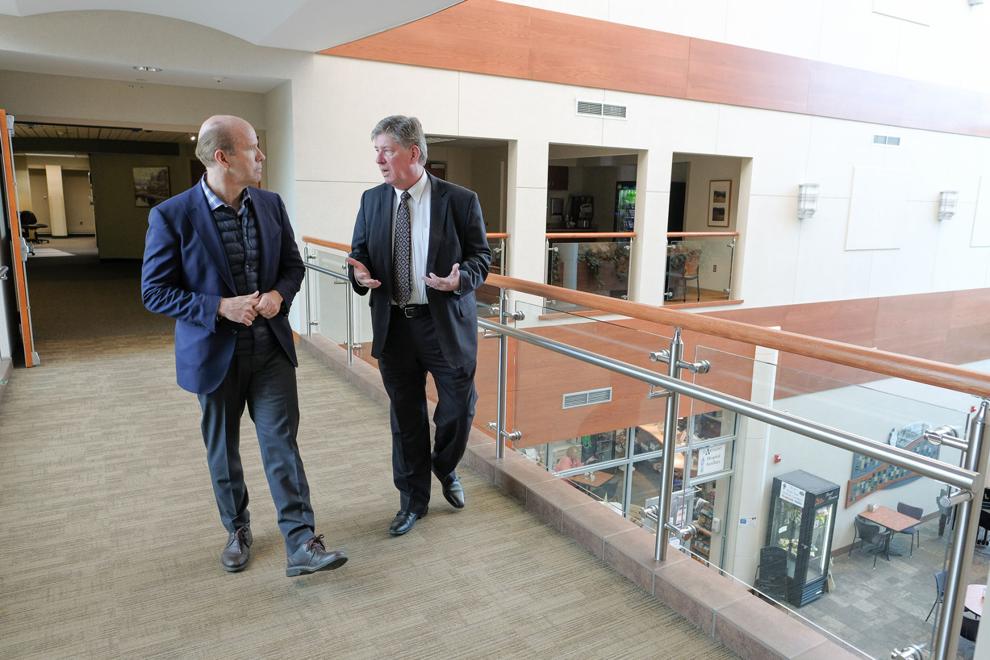 John Delaney, a Democratic candidate for president who has viewed the Iowa caucuses as something of ultra marathon, having campaigned here since shortly after President Donald Trump's election, is holding an event at Napoli's in Carroll at 2 p.m. Friday.
The event is open to the public, and anyone in attendance, regardless of party affiliation or age or their plans on the night of the Iowa caucuses, can order what they want — provided they eat in the restaurant and listen to Delaney's pitch for the Democratic nomination.
You can ask questions as your spoon-swirl your pasta. And if you hit Delaney with enough follow-ups, go ahead, order some cheesecake to accompany the final round of discussion. The campaign says they aren't going to police the menu as Delaney, a successful entrepreneur worth millions, has largely funded his own presidential run.
There are 100 seats at Napoli's Restaurant, and the Delaney public dinner is first-come, first-served.
While Napoli's is a favorite local eatery, there are more reasons to come, says veteran Iowa writer Chuck Offenburger of rural Greene County, who has endorsed Delaney for president.
"He is the most-reasonable Democrat they'll ever run into," Offenburger said. "His thinking and positioning in this campaign is the most solid in the field."
Delaney has struggled in the polls, but he's done the sort of old-fashioned town halls and small-gathering meetings that supporters like Offenburger think could position the former Maryland congressman for a surprise showing in the caucuses.
"He's well worth listening to," Offenburger said.
Delaney comes from a working-class family in New Jersey and has often talked about his hard-scrabble Irish-American roots.
Offenburger has another suggestion: Even if you are mulling candidates other than Delaney, come for the meal.
"Listen to John Delaney, and then use what he says to compare your own favorite candidates," Offenburger said.
After you order the pasta sampler and give the bill to Delaney, of course.