MANSON: Republican Scott Anderson announced this weekend that he will seek re-election as Calhoun County sheriff.
"It has been an honor to serve the great people of Calhoun County for the last 31 years, and I look forward to continuing to serve in my role as Calhoun County Sheriff," said Anderson, a lifelong resident of Calhoun County.
Anderson, who was born in Lake City and grew on an acreage east of Twin Lakes, has served in the Calhoun County Sheriff's Office since 1989. In September of 2006, he was appointed chief deputy by former Sheriff William Davis and served in that administrative and supervisory role until 2017.
"In April of 2017 I was appointed to replace my predecessor and mentor Sheriff Bill Davis," Anderson said. "It was an honor taking on this great role and responsibility."
In November of 2018, Anderson was elected as Calhoun County Sheriff, receiving more votes than any other candidate for any office.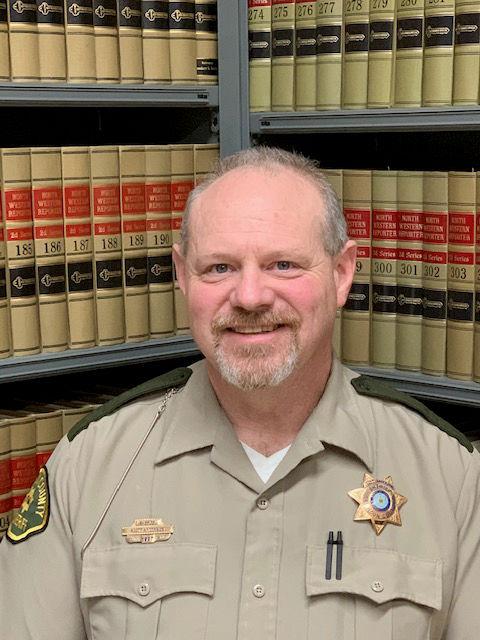 Anderson said he takes pride in his many accomplishments in his first three years as sheriff.
"During my years as sheriff, I repaired and updated the severely outdated equipment in the sheriff's department," he said. "This includes updated dispatch computers and paging systems, new top-of-the-line records management software, SUV police vehicles and mobile software in each vehicle."
As for his future goals, Anderson said, "I would like all equipment and vehicles to be kept in a sustainable rotation to ensure that everything remains functional, dependable, up to date and, most importantly, safe. I would like to continue to maintain positive working relationships between our department and other outlying agencies. I would like to keep and maintain community respect and relationships that we have built."
Learn more about Anderson and his campaign at www.andersonforsheriff.com or on the Facebook page "Re-Elect Scott Anderson for Calhoun County Sheriff."