The seven candidates for City Council and mayor in Carroll Monday offered differing views on perhaps the longest-running issue in the city's history — train-horn noise — as the town founded around the development of the railroad in the 19th century.
The issue of horn noise from the trains emerged during the Carroll Rotary Club's forum for local candidates at The Family Table restaurant. City Councilman Jerry Fleshner is running for mayor, a position also sought by former Carroll County Supervisor Mark Beardmore.
Carroll businessmen Kyle Bauer and Clay Haley, a two-term incumbent, are squaring off for the 3rd Ward seat. Downtown business owner Tom Bordenaro and retired businessman Jay Norgaard are running in the 1st Ward. Former Carroll Police Officer J.J. Schreck is running unopposed on the ballot for an at-large seat.
Three of the six seats on the City Council are not up for election until 2023.
Mayors and City Councils have studied train-horn noise for decades but have not moved on any plans for lack of support among elected officials, fear of liability if the city assumes a larger role at the Union Pacific Railroad crossings and other concerns.
"I don't think my personal feeling about it matters," Schreck said. "I think it's collectively what people in Carroll would want to happen."
Bordenaro said he wants to examine the costs before making a decision.
"Trains have gone through this community for how many years?" he said. "It's been a long time we've dealt with it. I'm just neutral."
Haley supports noise mitigation on the tracks, and said "yes" when asked whether the city should act on it by Rotarian and former Carroll Mayor Adam Schweers.
"I'm up in the air about it," Bauer said.
"I can't answer 'yes' or 'no' on that" at this point, Norgaard said.
Fleshner has long been on record as opposing train-horn mitigation because of the estimated cost, a figure Schweers put at $800,000 to $1.4 million.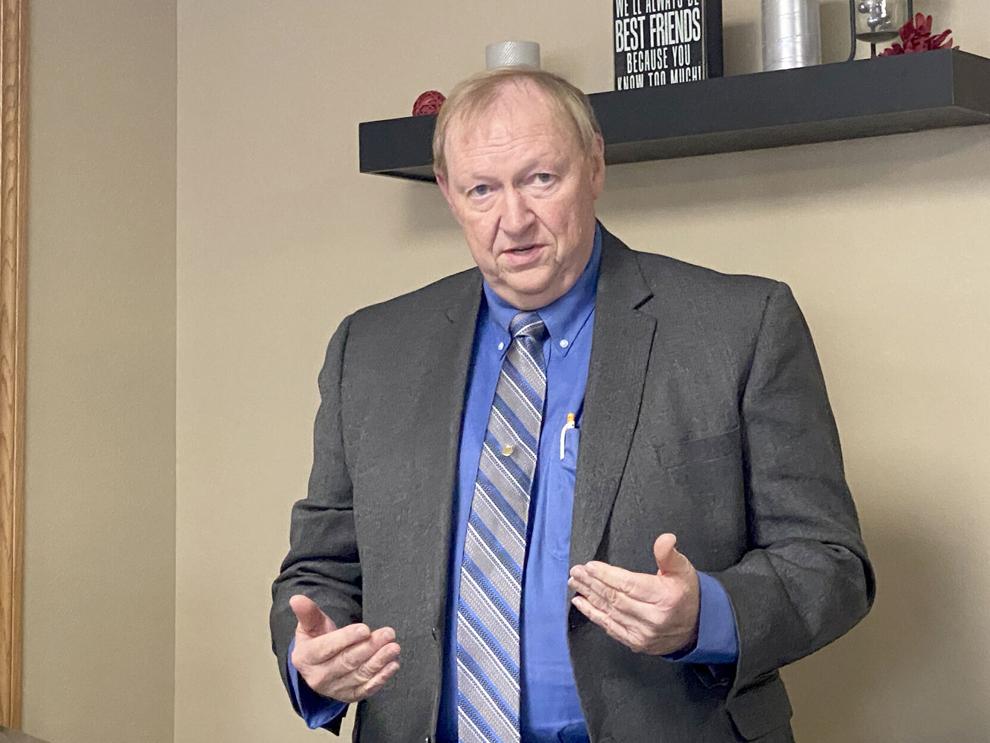 "It's great to remove train-horn noise, but every one of the options that you go with causes another inconvenience for Carroll like shutting down Maple Street's crossing," Fleshner said, adding that a new proposal could prompt him to change his mind.
"I will not say that I wouldn't find an option in there that's viable, but I believe in the end I would probably be opposed to spending the money on mitigating train noise," he said.
Beardmore said he hears the call in the community for eliminating train noise.
Personally, Beardmore opposes spending the money on the reduction.
"I certainly wouldn't want to increase taxes, which is a huge leg of my platform," Beardmore said. "I wouldn't increase taxes to do it. If we can find creative ways to take it from other buckets, let's consider it. But if people want it, let's go, game on."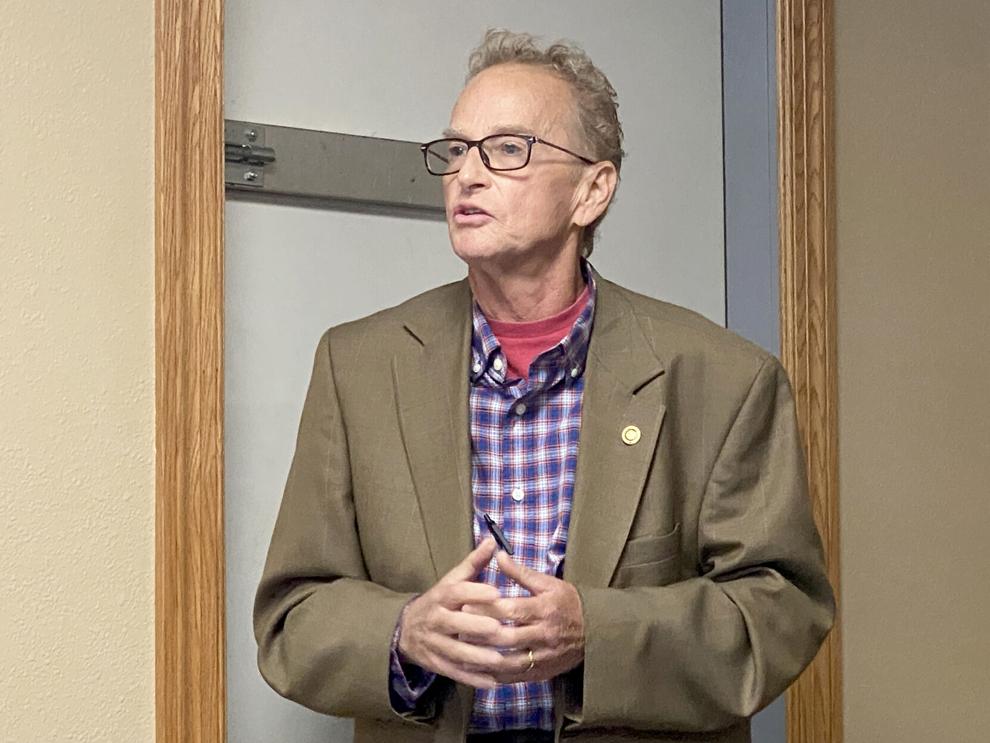 That considered, Beardmore thinks a plan for train-horn-noise mitigation should go to a public vote where 60 percent is required for passage.
On other issues, Norgaard said his No. 1 focus if elected will be to make Carroll "the best it can be."
"I have a lot of time to devote to doing that and not be distracted by anything other than that," Norgaard said. "I hope I get a chance to serve Carroll. My grandfather Bill Farner was mayor of this town for numerous years and served under urban renewal, which did a lot for Carroll back in the day. I think he'd be proud if he saw his grandson trying to contribute."
Bauer said the city could have been more frugal with the $5.1 million city maintenance garage that's now under construction.
The price tag on the facility is too high, and it's land-locked, Bauer said.
Rehabilitating the old maintenance building would have made more sense, he added.
"New tin or paint goes a long ways," he said.
Overall, Bordenaro wonders if the city could have used the money for the streets building on the Rec Center instead.
"I'm a normal guy," Bordenaro said. "I like to follow the money, connect the dots, see where it ends."
Schreck noted that she was recruited to Carroll as a police officer from Storm Lake 14 years ago, and that she is suited for public service. She took a health-related retirement from the police department last year.
"I can continue to work hard for this city we love," she said.
Several of the candidates agreed that the development of the Koethe housing addition north of New Hope is a boon for Carroll. Bauer called it a "home run," as did Beardmore, who wants to see incentives for more housing and business growth in Carroll — but stressed he didn't want those lures to come in the form of subsidies.
Norgaard said his main role would be as an economic development advocate, as someone with a reach and knowledge of other communities who would fight to retain and attract commerce in Carroll. Carroll can take better advantage of its retail trade center status, he said.
"Where we are located on a map is keeping our population where it is at," Norgaard said.
Haley said he spends a great deal of time outside of City Council meetings educating himself on issues and talking to residents of the city.
"I make sure I do my homework and study for Carroll," Haley said.
Fleshner made the case that as a current city councilman and former school board member, he has experience that is needed at City Hall.
"I'm running for mayor because I want some continuity," Fleshner said. "I was hoping for continuity as we go forward into a new time. We will have a new mayor no matter what, so I thought it would be nice to have someone that's interested already, that's been in city politics already."
Beardmore said Carroll residents know what they are getting with him — "a hardcore fiscal conservative."
In battling recent medical issues, Beardmore said, he's reached deep, and prayed about his future path.
"I've been searching for a sense of purpose," Beardmore said. "This may or may not be it. God is my campaign manager. He's going to let me know the night of November 2. And if this is my purpose, I will give you 100 percent of what Mark Beardmore can do."