For Pam Hutchinson, teaching has always been her passion, and she found a long-lasting home in the Carroll community.
After 22 years of teaching sixth-grade special education at Carroll Middle School and building bonds with not only students but also fellow teachers and other colleagues, Hutchinson is entering retirement.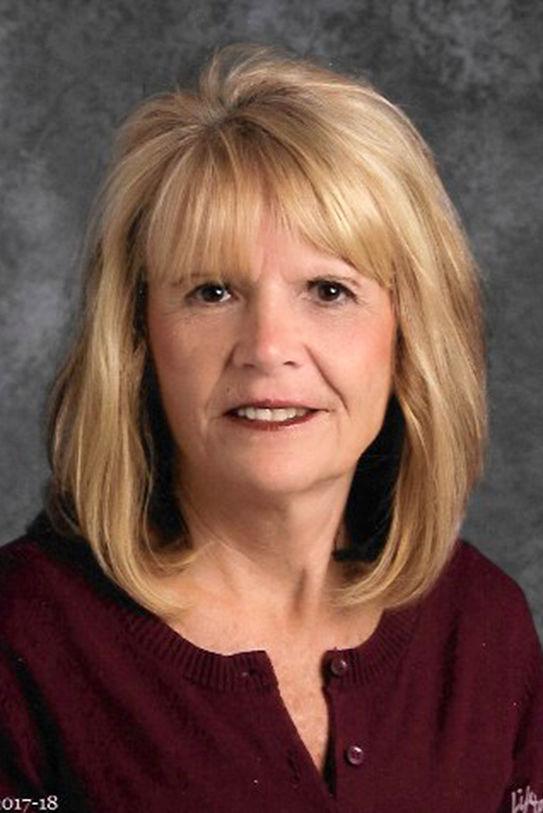 "You become kind of a family," Hutchinson said. "Everybody cares about everybody, and when you're going through tough times, they're there for you. When you're going through happy times, they're there for you. Those friendships that you make in teaching last a lifetime. They really, really do. And I hope to stay connected with teachers as I go on."
Her teaching career started before she was hired by the Carroll Community School District — she "played" teacher for her younger brother when they were growing up. She took it up a notch by taking his school books and assignments to guide him.
She and her three brothers grew up on a farm — which is where she developed what she described as her "busybody" work ethic — just outside of Pisgah, about 70 miles west of Carroll.
Although her dream always was to be a teacher, Hutchinson started out studying dental assisting at Iowa Western Community College in Council Bluffs.
She was a dental assistant for more than a year there and remembers the encouragement from the dentist she worked for. He told her "Follow your dream, Pam." So she did.
After three years of coursework — including summer classes — Hutchinson completed her bachelor of science degree in elementary education with a reading endorsement in December of 1980 from the University of Iowa.
She stuck around Iowa City to finish the academic year student teaching at Hills Elementary School, where she worked closely with the teacher while forming her own style.
"Not giving up on themselves ever has been one thing that I have tried to make part of my teaching; (I) just stick with them," she said. "Don't give up on them ever, because they can all learn — all kids can learn."
Hutchinson's first teaching job was as a third-grade teacher at East Monona Community School District in Moorhead, near Pisgah, where she taught for 10 years; the school no longer exists. Just before starting that job, Hutchinson married her husband, Garry Hutchinson. Garry also was a teacher, athletic coach and later, a guidance counselor in the Carroll Community School District before retiring.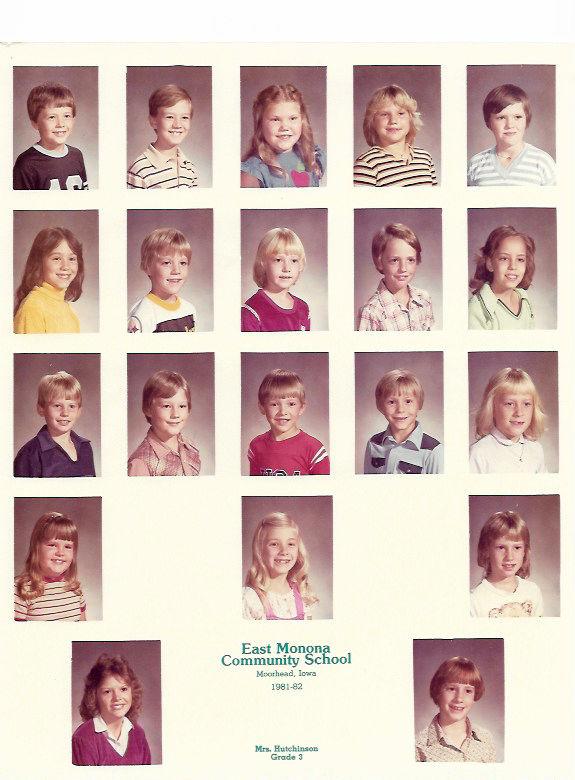 "That is really awesome when you're both in education, because it really works out with your schedules and everything and raising kids," Hutchinson said. "It's just great for family life."
Family is close to Hutchinson's heart. Once her second son, Cole, was born, she decided to stay at home with him and her older son Josh for a few years, while living in Ute. She still found herself in classrooms, occasionally filling in as a substitute in surrounding communities.
In 1994, Hutchinson and her family moved to Carroll. In 1998, she started at Carroll Middle School as the sixth-grade special education teacher. She took classes through Morningside in Denison to obtain a special education endorsement.
"I just really like that small group and getting to know kids individually," she said. "I just think that's the thing. You really get to know the kids."
Also in 1998, Hutchinson's family learned their son Cole had a brain stem tumor. Hutchinson took time off from teaching in March of 1999 to spend time with him. He died that May, at the age of 9.
"And the community was wonderful, had fundraisers, the school had fundraisers," she said. "They really wrapped their arms around us during that tough, tough time."
Hutchinson's older son Josh is a Carroll High School and Iowa State University graduate. He followed his parents' footsteps and became a teacher, and now owns the Little Sports youth sports program in Omaha.
After Cole's death, Hutchinson and her husband adopted two daughters: Shelly and Sammi. Both graduated from Carroll High School.
Shelly graduated from Iowa Western Community College in Council Bluffs, like her mother, but with a marketing degree. She also lives in Omaha and works with adults with special needs.
Sammi obtained an associate degree from Des Moines Area Community College in Ankeny. She'll continue at the Carroll DMACC campus with the University of Northern Iowa 2+2 program and plans on being an elementary teacher.
Working with special education students, Hutchinson placed great importance on the need for trust with the students and their parents.
"You have to develop that relationship," she said. "They have to trust you, the parents have to trust you, it's just a whole working team. … But you just have to get to know those kids, show them that you care, because some of them have really tough lives."
She also devoted time to work with other Carroll teachers on the Tigers Intervention Time initiative, which she estimated has been in place for about a decade.
The Tigers Intervention Time was for any student who needed extra practice with subjects such as reading and math. It also got all the teachers involved.
Working at Carroll Schools allowed Hutchinson to experience more collaboration than she had at smaller schools. The sixth-grade teachers met every day for "team-meeting time."
"I could have a voice, and I could learn from others during that team time," she said. "I got to be a part of the sixth-grade team, and that's where a lot of our decisions were made and curriculum was discussed and data was looked at."
Like many teachers, Hutchinson had to navigate ever-changing technology through the years — a change that decreased paper usage but also saw some students not using their technology privileges correctly.
"It has pluses and it has minuses," she said. "There's a lot of programs out there that are very beneficial and keep kids engaged. There are competitive-type programs — I think kids like that."
Technology became even more prevalent for Hutchinson when the COVID-19 pandemic halted in-person classes.
"I never thought I'd be teaching kids online and meeting online with them," she said. "I've gone from teaching 'old school' to teaching kids online. I would never, in my wildest dreams, would I ever imagine that's how I'd teach kids."
No matter where or how she taught, students have always made an impact on her. She gets a kick out of the fact that they still call her "Mrs. Hutchinson" even when well into adulthood.
"They come back to say hi, they want that connection still," she said. "You don't want to lose that connection with them because it's really important to them."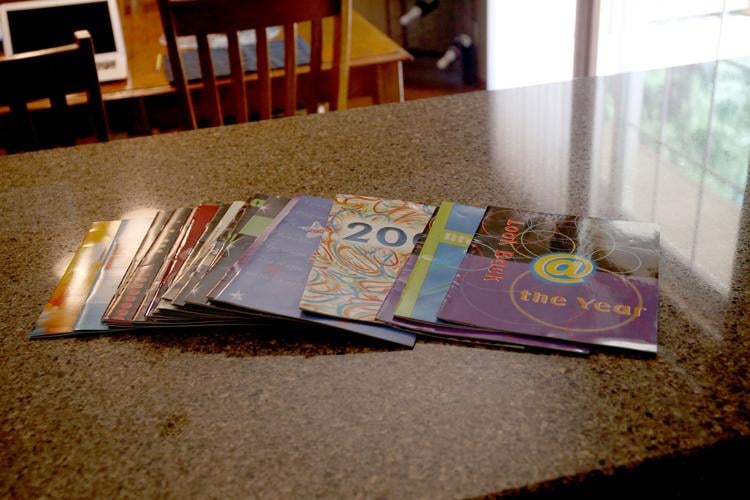 Hutchinson said she is thankful for her students, fellow teachers and the administration of the Carroll Community School District and is sad to say goodbye.
Now that she is retired along with her husband, they will have more time to travel and be with family. Their plans include visiting Shelly, Josh and his children — Miles, 3, and Tucker, 1 — in Omaha. A possible move to Omaha for them is being discussed.
Just as Hutchinson stuck with her students throughout her years of teaching, the memories and friendships she's made will stick with her.
"It's just a passion that you have," she said. "You just have a passion, a purpose and the connections you make with the kids and the parents."