Fourteen-year-old Kyle Sander, who began tae kwon do instruction five years ago, recently achieved the rank of junior first-degree black belt.
Sander successfully completed 1.5 hours of testing on March 20 at Shin's Martial Arts Academy in Carroll, where he became a tae kwon do student because he thought it looked like fun and his mom thought it would help him with self-control, respect and focus on schoolwork.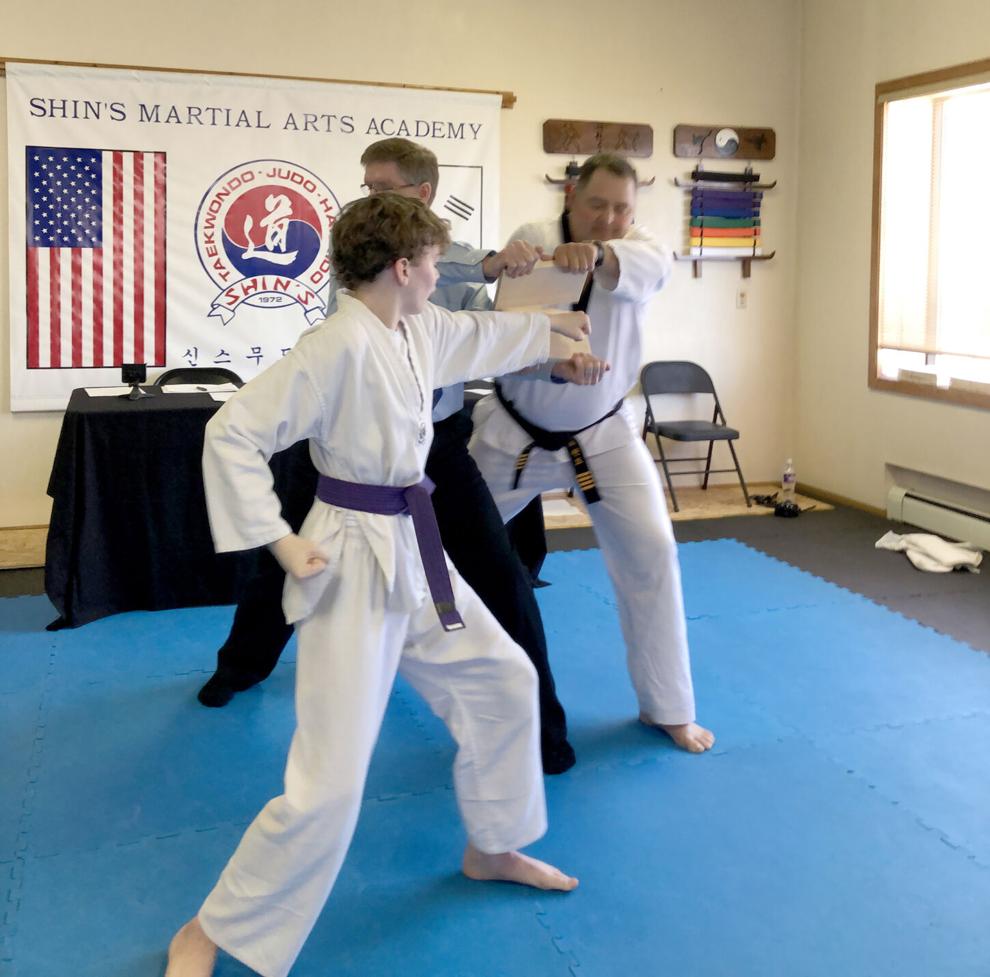 Testing consisted of hand techniques, foot techniques, hand and foot combinations, forms (prearranged sequences of kicks, blocks and strikes), one-steps (self-defense moves against an attacker), sparring, board-breaking (one-hand and two-foot breaks) and oral responses to questions.
Testing was conducted by Shin's Academy instructors: Master Jim Riesberg, fifth-degree black belt; Anne Riesberg, Jim's wife, fourth-degree black belt; Corey McGrauth, fourth-degree black belt; and Joan Watson-Nelson, third-degree black belt.
The instructors submitted a comment: "Kyle has taken classes with us for five years. He has always had an upbeat, positive attitude with great humor, (at appropriate times). He is very precise with his techniques and has shown perseverance with striving to attain his new belt rank. He has been a great role model to younger students."
Sander, a Carroll Middle School eighth-grader, is the son of Carolyn Sander of Carroll. He also enjoys video games, playing trumpet in school band, traveling, fishing with his grandfather and playing tennis.
Kyle's mom said she believes tae kwon do participation has help her son follow through on things better, such as homework. She added that he's respectful to authority figures and has more confidence.
For his part, Kyle said tae kwon do has helped him with perseverance, self-control and confidence, adding that he also enjoys the exercise.
"I also have great classmates and very helpful instructors," he said.