To a generation of Carroll High School alums — and their many Kuemper friends — Troy Hogan is something of a pioneer, a marvel.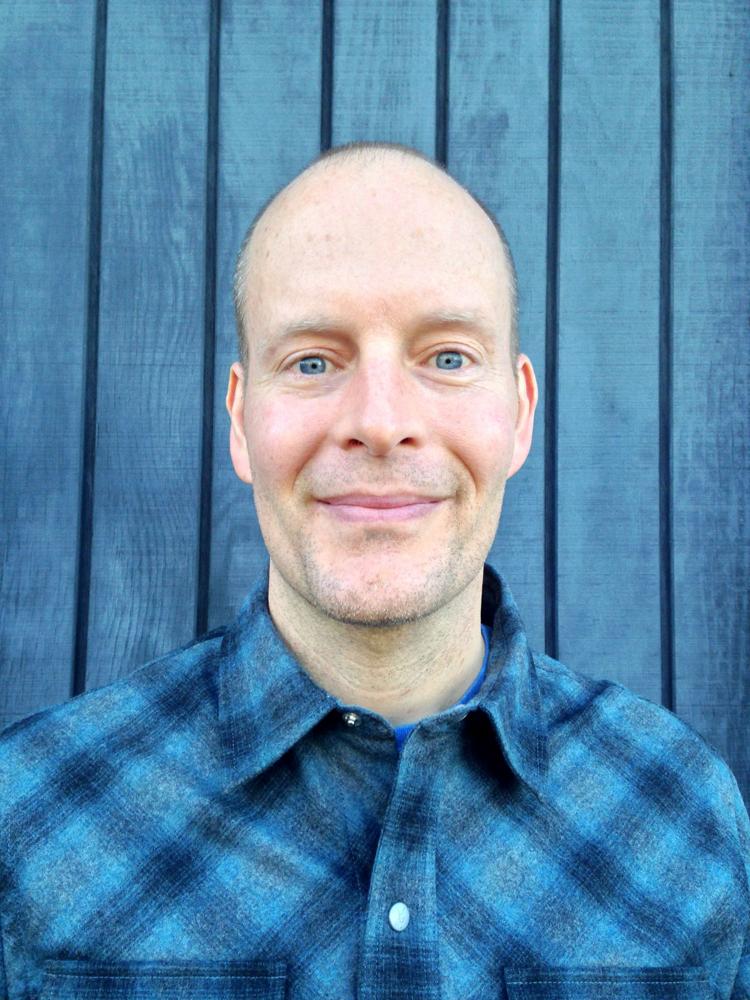 On the topic of life hacks, from food to music to travel to career and technology, Hogan generally is regarded to be a regular resident of the cutting edge so early the blade isn't even sharp.
Hogan, a 1987 CHS graduate, honors student there and quarterback of the Tigers, has a knack for tapping into the zeitgeist, spotting and advancing trends before his peers, a trait he exhibited as he moved on to the University of Iowa and a career in Minneapolis and Washington State.
This is a guy who moved to Seattle before it was cool.
So when Hogan, a keen-eyed photographer who works on technical aspects of sustainable energy development in Spokane, Washington, posts about his life online, he inspires more than passing interest.
Which is why so many people were drawn to Hogan's recent photos and comments on the microgreen/hydroponic gardens he's developed in his ninth-floor apartment in Spokane with views of the Spokane River and Northwest mountain ranges.
"It is so fun and exciting how much interest people have in growing their own microgreens, which has resulted in talking to many offline," Hogan said in a phone interview.
What are microgreens? Tiny plants and herbs, like cabbage and kale and radishes and green basil and cilantro, that can be harvested a couple of weeks after germination. Grown using hydroponics (meaning they just need water, no soil) and a few days older than sprouts, some are ready for harvest seven to 10 days after seeding. They can be grown in indoor bins in homes or even small apartments, like Hogan's minimalist, one-bedroom digs in Spokane.
The microgreens both deliver and decorate.
Hogan started growing the microgreens in earnest during COVID-19 as he spent more time working from home. (He orders his bins and seeds from an online provider — hamama.com — which has starter kits and seeds.)
Research from the University of Maryland shows that microgreens are four to 40 times more nutritious than their mature counterparts. They are delicate, and experts recommend that they be eaten raw, University of Maryland researchers say.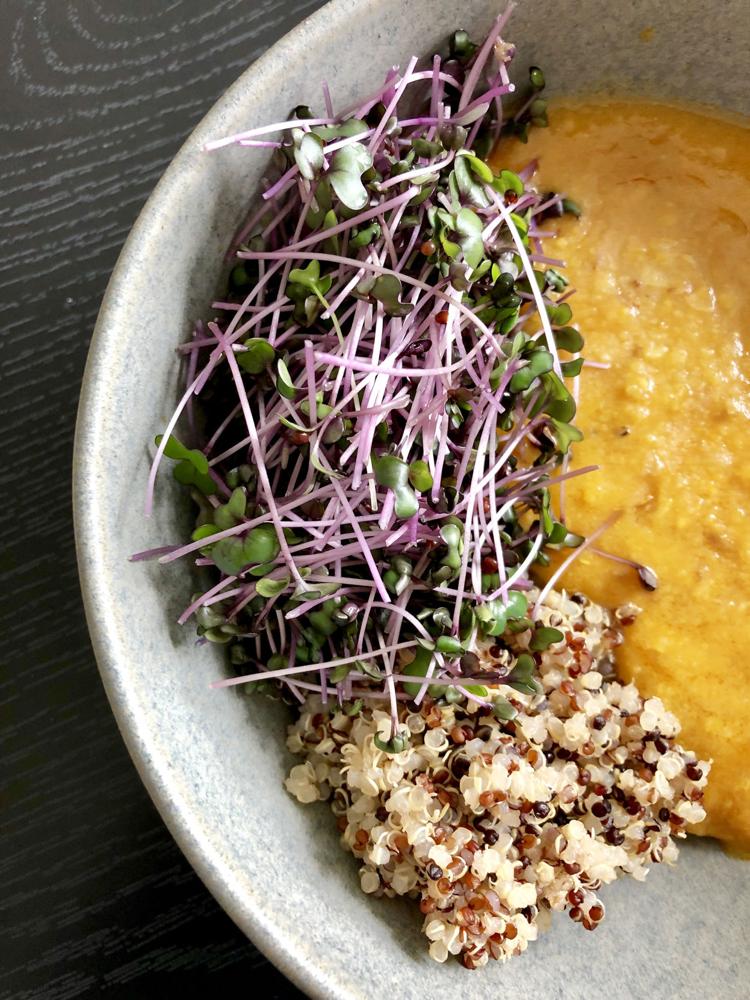 The greens, often found in fine restaurants, can add healthful doses of flavor to soups and salads and side dishes.
"It's so delicious and nutritious and so easy to do," Hogan said. "It's all at your place. The hardest thing is the patience to wait for it to grow."
And how do you feel after eating the microgreens?
"You have a lightness where you are full but not stuffed and still full of energy," said Hogan, 51, a son of Dick and Pat Hogan of Carroll.
Hogan enjoys the taste of the food but also sees opportunities for older Iowans, people who loved farming and gardening but don't have the knees and endurance for it anymore. The microgreens, or indoor small-scale hydroponic gardening, is rewarding not just for a bountiful harvest of good eats, but for the excitement of the process. And with the pace of growth, dozens of annual harvests await microgreen growers, Hogan noted.
They also work well for young people in apartments who are health conscious — or flavor-chasing foodies.
"There are so many great options here," Hogan said.
Next on Hogan's plate: he plans to grow microgreen broccoli and kale.