About half of all Carroll County residents who are eligible to get a coronavirus vaccine have received one — a feat that was aided Thursday by the area's largest mass vaccination clinic so far.
"That's good news," said Ed Smith, the chief executive of St. Anthony Regional Hospital, who was among more than 100 people who volunteered their time at the clinic at Westgate Mall in Carroll. "We're moving them through pretty quickly."
Nearly 1,200 doses of Pfizer's vaccine were administered at the clinic, which is four times the number of vaccine doses the county typically has been allotted by the state each week.
"Everything went flawlessly," said Nicole Schwering, the county's director of public health. "It was a great turnout and a great day."
Health officials made registrations available starting a week ago and on Tuesday opened registrations to all people ages 16 and older because several hundred appointments were still available. Those appointments were quickly filled thereafter.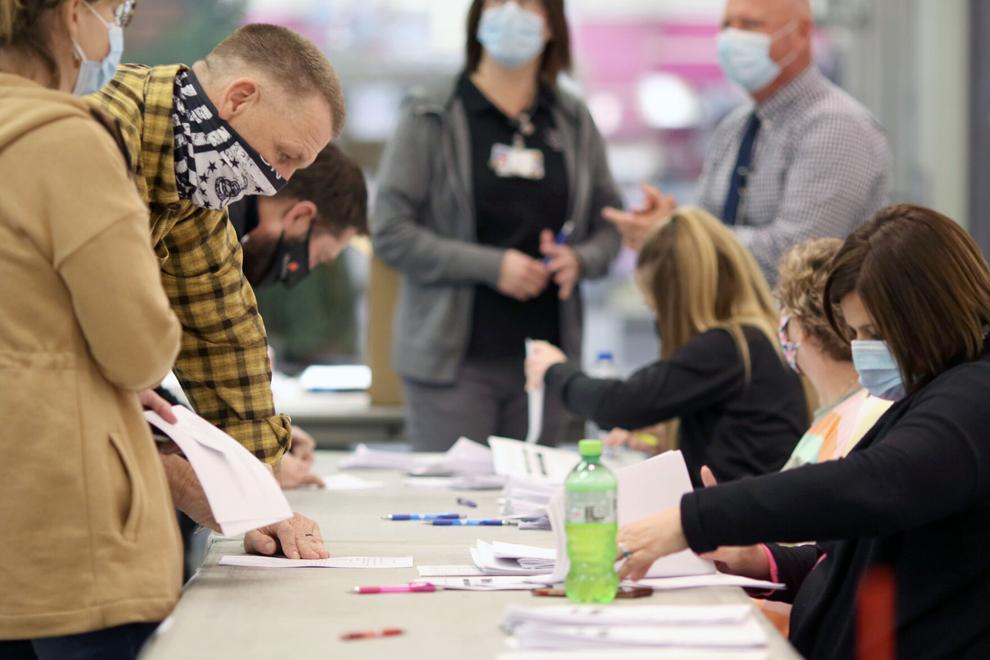 Before the clinic, about 24 percent of all Carroll County residents were fully vaccinated against the coronavirus, according to state data.
About 35 percent of the county's residents had at least one vaccine dose before the clinic. It's unclear how many of those who registered for the clinic live in the county, but all of them are receiving their first of two doses. The second doses are set to be administered April 22.
"It was almost painless," said Leann Baumhover, of Carroll, who had an early afternoon vaccine appointment. The clinic inoculated residents from about noon to 8 p.m. "I'm glad to be able to finally get the shot. It kind of almost makes you look forward" to the end of the pandemic.
There was equal joy among those who were administering the vaccines.
"We're just excited to get Carroll County vaccinated," said Jill Arp, a nurse in Manning who helped inoculate 250 residents in that town on Wednesday and also helped at the Carroll clinic.
The county's rate of infection has slowed again after a slight uptick in cases in March. As of this morning, a total of 2,941 coronavirus cases have been confirmed in the county, and there were 11 in the past week.
"Our medical staff from all area hospitals and clinics have been working together, sharing information," said Trish Roberts, development director for St. Anthony. "It's been a great collaboration."
Student volunteers from Carroll and Kuemper high schools helped county public health officials set up chairs and signs for the clinic in the former Edge2 Outlet Store and Christopher & Banks spaces earlier this week.
"They needed volunteer hours, and they have more muscles than us to carry this stuff," Schwering joked on Monday.