St. Anthony Regional Hospital has been a pioneering rural medical center in the use of convalescent plasma — a component of blood — from coronavirus survivors to treat patients with transfusions that release virus-battling antibodies.
So far, three SARH patients, from Carroll County and the surrounding region, were treated in the intensive care unit with the plasma as part of a Mayo Clinic-led clinical trial program.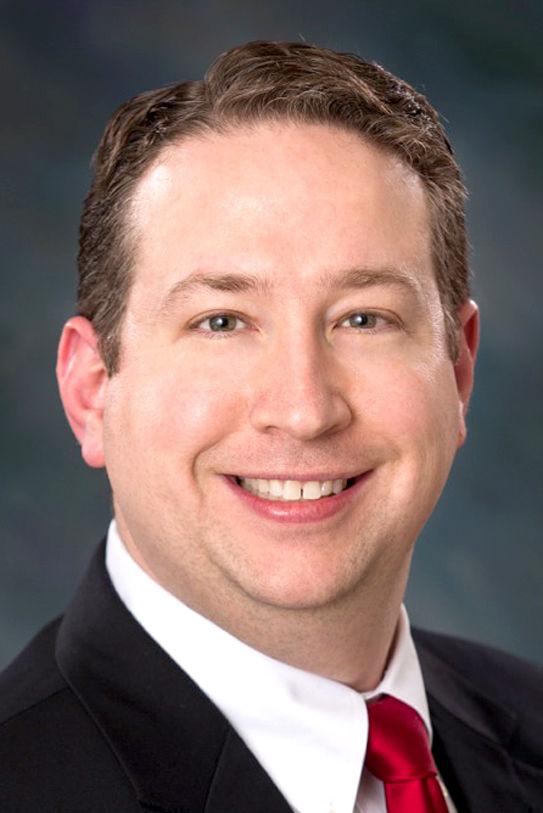 "When we were approved, we were the only non-tertiary-care hospital between Des Moines, Council Bluffs and Sioux City, which was pretty special," said Dr. Kyle Ulveling, a cardiologist who serves as St. Anthony's chief medical officer.
More local hospitals have signed up after talking with St. Anthony physicians who have been working with Rochester, Minnesota-based Mayo Clinic since early March.
Ulveling said the three SARH patients, all between the ages of 41 to 60, are alive. One of the three was ventilated.
"None of the three are in the hospital any longer," he said.
Ulveling said he could not release more details because of an agreement with Mayo.
How does the treatment work?
When the plamsa goes into the patient's body through a transfusion, it releases antibodies specific to the novel coronavirus.
"It just dramatically increases their immune response, theoretically," Ulveling said.
St. Anthony is not using the treatment for all patients with COVID-19. That includes Carroll and surrounding SARH clinics.
To be eligible for the antibodies transfusions, patients have to be hospitalized, require oxygen or have bad chest imaging or clear other medical thresholds.
St. Anthony receives the plasma from LifeServe Blood Center in Des Moines.
"Thus far, every time we have requested it, they have had the proper blood type," Ulveling said. "We receive it from Des Moines within 12 to 18 hours. From the time the patient consents to receive it, they are normally getting the transfusion within 24 hours."
The treatment can create fever or allergic reactions, and for elderly people, their bodies may not tolerate receipt of that much plasma, and there other medical concerns.
St. Anthony is reporting on its treatment to Mayo, which is collecting data to assist with placing the treatment into the proper role in the fight against the global pandemic.
"While the premise of using convalescent plasma has been around for 100 years, this is the way we get published to know if it is also effective for COVID-19," Ulveling said.
People with the Spanish Flu in the last century, more than 100 years ago, were treated with convalescent plasma.
"The first-ever Nobel Prize for medicine was awarded for convalescent plasma," Ulveling said.
(Paul Ehrlich and Emil von Behring developed the protocol for the treatment of diphtheria and earned the honor in 1901.)
Carroll County Public Health officials say the convalescent plasma treatment is predicted to work best in patients with less severe infection, earlier in the disease course, or prophylactically in highly susceptible individuals such as exposed health care workers or family caregivers of COVID-19 patients.
So far, the results for the patients who received convalescent plasma are "very encouraging." Carroll County Public Health reports in a news release.
Recovered COVID-19 patients may contact plasma or blood collection services to request additional information for how they can donate their blood plasma.
Ulveling said doctors are working with patients who survived coronavirus on getting them to donor centers.
Potential donors must meet standard blood donor eligibility requirements. Blood center sites for plasma are being established almost daily and information is rapidly evolving. Learn more here.
Locally, Ulveling said several physicians have had experience now using the convalescent plasma treatment. They include, according to Ulveling: Dr. Dominick Ervelli, Dr. Suzy Feigofsky, Dr. Mark Collison, Dr. Greg Perkins and Dr. Michael Slattery.
RELATED STORY: Mayo Clinic named national site for Convalescent Plasma Expanded Access Program
ROCHESTER, Minnesota — The Mayo Clinic is the lead institution providing coordinated access to investigational convalescent plasma for hospitalized patients with severe or life-threatening COVID-19, or those at high risk of progression to severe or life-threatening disease.
The Food and Drug Administration (FDA) announced the designation April 3.
Convalescent plasma refers to blood plasma collected from people who have recovered from COVID-19. That plasma is then used to treat others with advanced illness. The plasma donor must have recovered from, and tested negative for, COVID-19 and be otherwise healthy. The patient is transfused with the donor's plasma, which contains antibodies that can attack the virus and may help patients recover more rapidly.
The convalescent plasma program at Mayo Clinic, which is led by researcher Michael Joyner, M.D., grew from a national initiative of physicians and investigators from 40 institutions who self-organized to investigate the use of convalescent plasma during the COVID-19 pandemic. These institutions include Mayo Clinic, Johns Hopkins University, Washington University, Einstein Medical Center, Icahn School of Medicine at Mount Sinai, Michigan State University, as well as countless other academic medical centers and government agencies seeking to establish a national convalescent plasma program to modify the course of disease.
"We are pleased to work with our colleagues and the nation to fight this pandemic every way we can as part of Mayo's patient-focused mission," Dr. Joyner said. "We believe this program, in extending access to this investigational treatment, is a hopeful therapeutic option. We anticipate a trickle of convalescent plasma for therapy will begin next week, with more available in the following weeks. We also will collect data so we can understand how best to use plasma to treat COVID-19."
Physicians at any institution who are treating hospitalized patients with COVID-19 can register their patients' information at uscovidplasma.org. The national program is supported by the American Red Cross and the larger blood-banking community, which will work with physicians to collect and distribute the donor plasma.
The FDA authorized the Convalescent Plasma Expanded Access Program for the use of convalescent plasma for patients infected with SARS-CoV-2, the virus that causes COVID-19.