The lines of cars and trucks snaked for blocks around Foundry Distilling Company in the historic Valley Junction region of West Des Moines.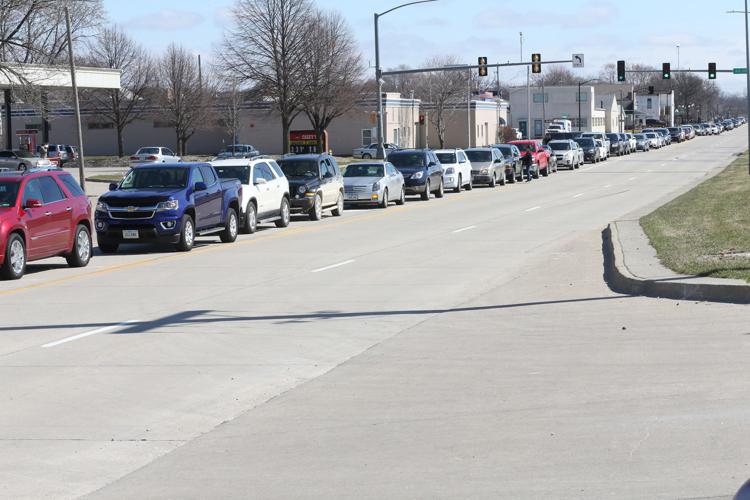 Motorists, knowing that clean hands save lives during the coronavirus crisis, brought bottles and other containers for a free pour of hand sanitizer produced at the business founded by Scott Bush, a Wall Lake native who sold controlling interest in Templeton Rye in 2016 and started working on Foundry Distilling Company.
"We are a Des Moines distillery and want to do what we can for our community," Bush, the founder and president of Foundry, said in a phone interview Saturday night after spending the better of the weekend helping employees and volunteers distribute the sanitizer free of charge. "The active ingredient in hand sanitizer is high-proof alcohol. We are distilling high-proof alcohol every day right here in Valley Junction."
Foundry produced 500 gallons of hand sanitizer and give it all away in 12-ounce increments to thousands of people.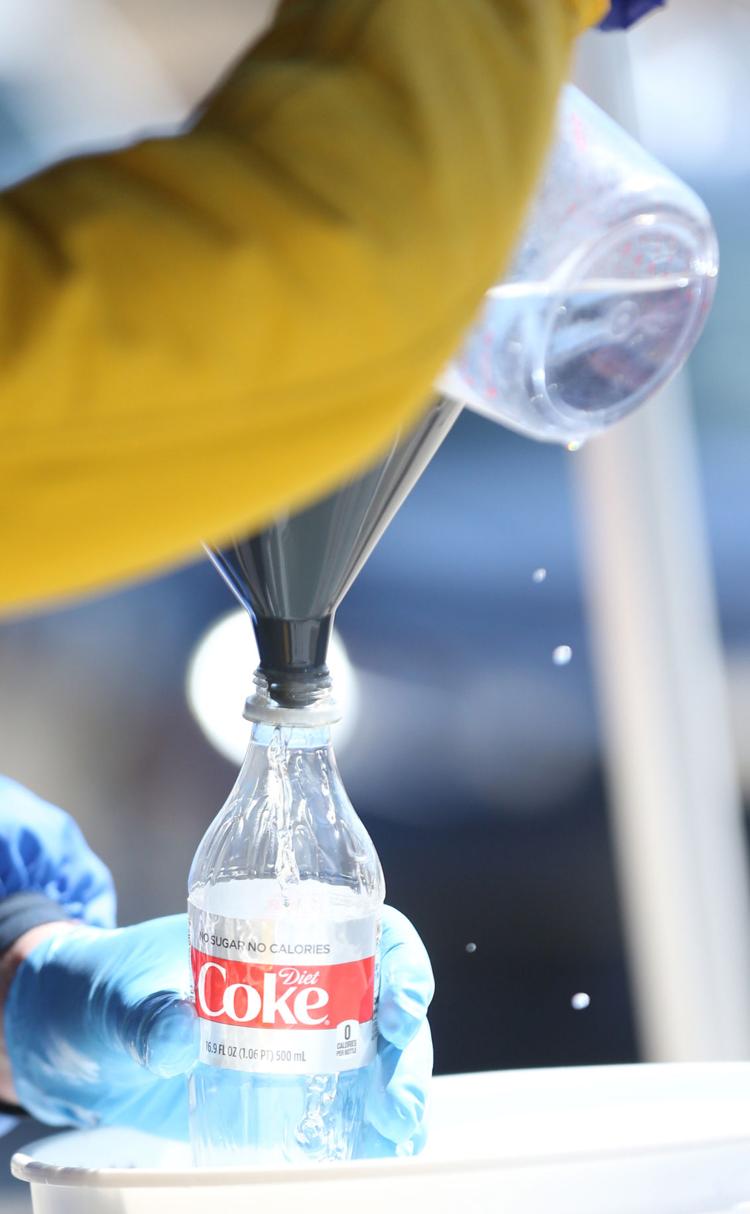 "It was surreal," Bush said. "We had probably close to 100 volunteers helping out during the two days. It was a beautiful slice of humanity."
The company plans to do the same thing next weekend if restrictions on gatherings and businesses allow it.
"It is a tough time," Bush said. "We are still a start-up company, but we are willing to shoulder this cost because it is the right thing to do. Someday, things are going to get back to normalcy. We all need to remember that and trust that."
Foundry Distilling Company opened in June 2018. It produces vodka, gin, rum and whiskey and is involved in a project with major beer producers on unique products, Bush said.
Bush gives credit to a company distiller, Greg Biagi, who studied chemistry at Drake University, for quickly transitioning production from celebratory spirits to potentially life-saving sanitizer.
"I said, 'Guys, we need to figure out how to help here,' " Bush said. "I said, 'Greg, figure out how to do it.' "
He did.
The sanitizer is a little thinner than well-known brands in the stores, but it is potent, Bush said.
Bush, 44, whose parents Warren and Linda Bush live in Wall Lake, said he's open to helping other organizations out with the sanitizer should the requests come his way.
When the coronavirus outbreak passes, customers and residents can celebrate with the company's primary product, Bush said.
"Our hope is that folks remember that we stepped up to help, and the next time they head out to buy a bottle of vodka or whiskey, they support Foundry Distilling Company," Bush said.