Nearly 20 years ago then-Mayor Ed Smith wanted to boost retail traffic in downtown Carroll, help rejuvenate smaller retailers, locally owned places.
Well before online goods-peddling Goliaths like Amazon crashed into the local economy the smaller stores felt the pull from the big box retailers.
Smith's idea: invest public money in streetscape and lighting and landscaping and other features to spur and incent private investment in local stores and freshen the image of the central business district.
Carroll's Corridor of Commerce project started in 2004 with the removal of the canopies on Adams Street in the core of downtown.
"It just skyrocketed after that," said long-time Public Works Director Randy Krauel, who remembers sitting next to Smith at a City Council planning session when the idea emerged from Smith, who will retire as St. Anthony Regional Hospital's president and CEO this summer.
Coincidentally, Smith, who leaves a major legacy at St. Anthony, with the development of the cancer center and Garden View and other features, and a major increase in staffing levels, will be leaving the hospital as the core work of the corridor, his brainchild at City Hall, is nearing completion.
"This vision of Ed Smith, this eleventh phase, should wrap it up," Krauel said.
The 10 phases of the corridor, which stretch roughly from Grant Road to Highway 71 along a Highway 30, going blocks north and south of the east-west federal highway, have cost a total of about $14 million, Krauel said.
"It's been a long project, 20 years," Krauel said.
Phase 11, if approved by the City Council, would involve mostly street lighting work and run along U.S. 30 from Grant Road to Clark Street and Northwest Street to U.S. 71.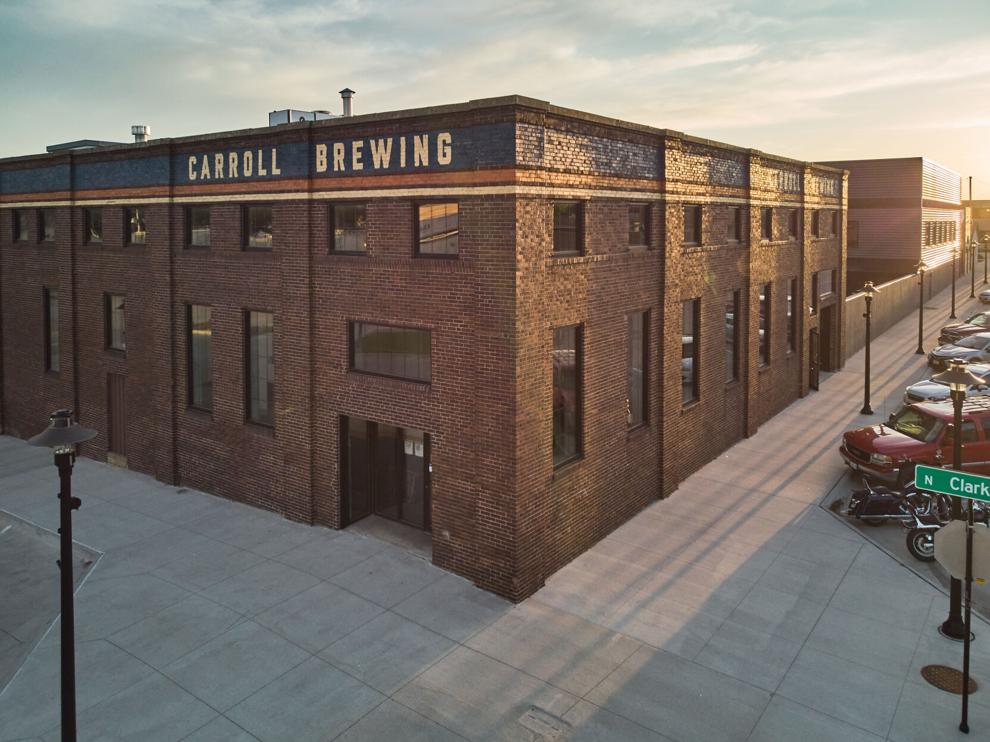 Whether to continue work beyond that will be up to elected officials. There are plans to, for instance, add more sidewalks to connect the community to businesses west of Highway 71 and east of Highway 30 and complete other features in the corridor.
Last Tuesday night, during a City Council strategic planning session at the Swan Lake Conservation Education Center, elected officials, both current and those set to assume office Jan. 1, prioritized the development of a five- to 10-year plan to phase Corridor of Commerce 2.0 work with costs over that time period estimated at $5 million to $10 million depending on the scope. No engineering or construction work for the extended work is approved at this point as elected officials merely want to see potential plans.
Smith said the Corridor of Commerce has accomplished what he intended it to do. Over the last 20 years, Walgreens and Fridley Theatres have said the corridor work contributed to their decisions to remain in downtown Carroll. Millions of dollars in private investments have been made in other businesses in the corridor.
"We were trying to figure out how we can basically put our best foot forward," Smith said.
Smith said the retail district is vital to Carroll's success and reputation.
"I think it allowed people to rediscover Carroll's downtown and how important that is as a center and that's something that I'm very proud of," Smith said.