The Carroll City Council began its regularly scheduled meeting Monday with members visiting the wastewater treatment plant to get their first look at the system that uses ultraviolet light to disinfect effluent into the Middle Raccoon River.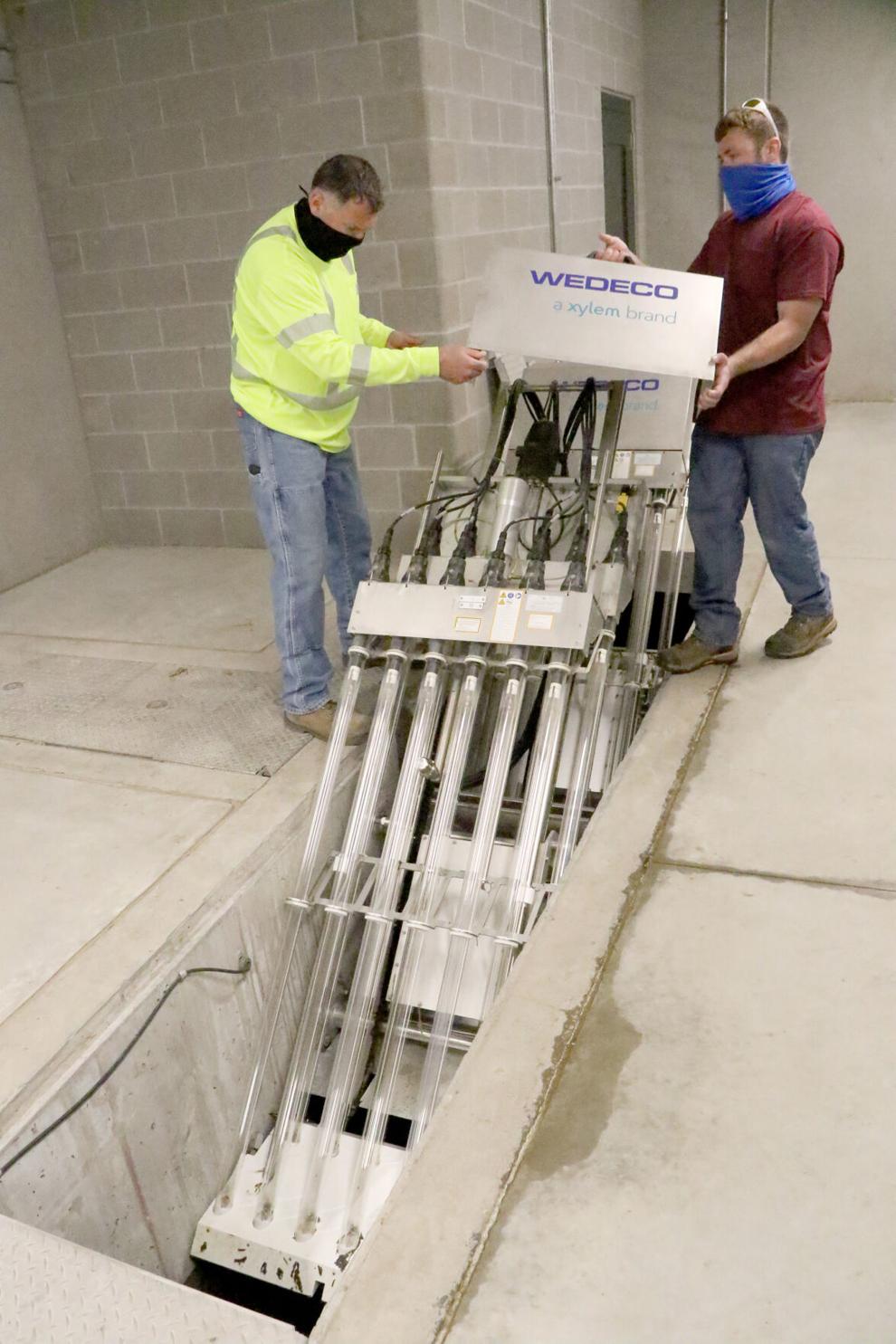 The system began operation a year ago, but Council tour of the plant was delayed because of COVID-19 restrictions.
Carroll City Engineer Randy Krauel explained that the city's wastewater operation permit issued by the Iowa Department of Natural Resources in 2016 required the city to disinfect the effluent from the wastewater treatment plant by April 2020. The city chose to disinfect the wastewater by ultraviolet light. Following design and approval, Woodruff Construction of Fort Dodge was the low bidder on the project and was awarded the contract to construct the UV disinfection facility in March 2019. Woodruff completed construction at a cost of $996,923.
Wastewater effluent from the plant is required to be disinfected from March 15 through Nov. 15. Ultraviolet light disinfection kills bacteria in the wastewater effluent.
Krauel said, "The measured bacteria indicator is called E. coli and is expressed as most probable number (MPN) per 100 milliliters (mL) of wastewater. Raw sewage enters the Wastewater Treatment Plant at an E. coli concentration of approximately 240,000 MPN/100 mL. The biological process of the plant reduces the E. coli concentration to approximately 2,000 MPN/100 mL. The ultraviolet disinfection facility further reduces the E. coli concentration well below the operation permit limit of 126 MPN/100 mL."
Krauel said the plant treats an average flow of wastewater of approximately 1.2 million gallons per day and is capable of treating up to 6.3 million gallons per day. That volume has been treated during extremely wet weather.
The building housing the UV disinfection system was built as part of the project and was designed to closely match the other wastewater buildings on East Anthony Street that were constructed during the last major plant reconstruction in 2004-05.