City of Carroll voters can cast ballots Sept. 8 on a $5.9 million debt-financing plan that's central to deciding whether the city will have a modernized and expanded Recreation Center, one with a second gym, elevated indoor walking track and extended and updated pool and other enhancements.
In total, the Rec Center project is expected to cost $13.38 million, and could be complete by October 2022. Council members will decide in a meeting at 5:15 p.m. Monday, June 22 whether to spend $7.61 million in local-option sales tax revenues to fund the Rec Center work.
Additionally, the Sept. 8 city ballot will include a referendum on whether to extend the 1-cent local-option sales tax without a sunset.
The Rec Center bonding referendum requires a 60 percent super-majority to pass; the LOST must clear 50 percent. The council can determine on its own whether to connect debt to the sales tax funds.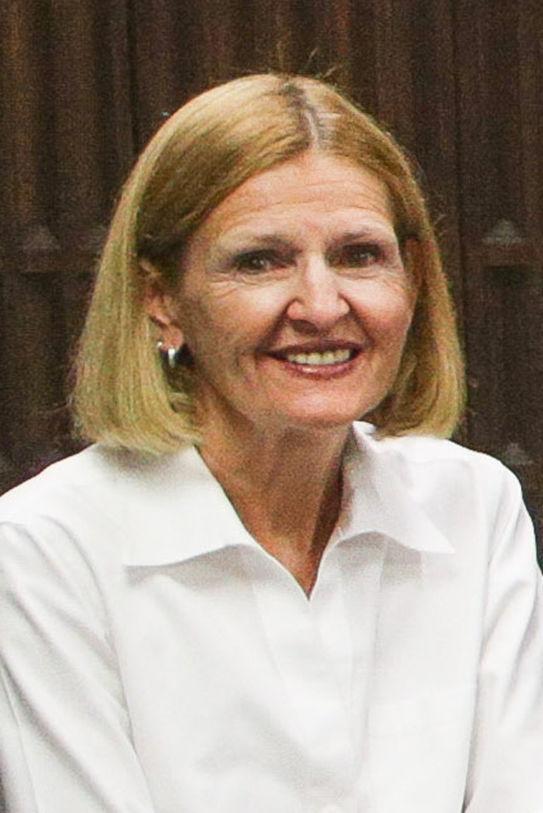 "People want to be able to say something," Mayor Eric Jensen said. "They want to be able to vote."
Four council members agreed, and voted to set the Sept. 8 referendums. Those members were Carolyn Siemann, Clay Haley, Jerry Fleshner and Misty Boes.
Councilmen Mike Kots and LaVern Dirkx, both stressing support for the Rec Center, said the timing is not right for the public consideration in September. For years, Dirkx has a been an outspoken advocate for adding a walking track inside the Rec Center.
"I'm just nervous about doing something with all the uncertainty going on with COVID-19," Dirkx said, adding that he knows eight people who have been affected by the pandemic.
But Siemann, while acknowledging the fear, said now is the time, with interest rates lower, and the likelihood for favorable bids from work-hungry contractors, to move on the Rec Center.
"I think it's a fiscally responsible time to try this," Siemann said.
For those who are nervous, she posed this question: "Would they want to vote 'yes' when it costs $2 million to $4 million more and we're still being reactive to something we have no control over?"
Fleshner said many people have missed recreation during the pandemic.
"I'm thinking people will want to use it even more," Fleshner said.
It remains an open question whether the public will want to proceed with any action on the Rec Center during the COVID-19 pandemic and recovery, a time in which local-option sales tax revenues are expected to fall, and taxpayers in general may not have the appetite for discretionary city ventures as they are tightening financial belts at home. Or, with favorable interest and bids and a desire for a return to normalcy and refreshed interest in public and group events, the fall may be the ideal time to hold the vote on an improved Rec Center.
Waiting could increase the pricetag to more than $14 million, city officials project.
"I would hate for us to just stagnate and wait and be reactive," Siemann said. "I've always thought of the town as really proactive and wanting to set ourselves apart from other communities."
Kots said it makes sense to move in September to extend the local-option sales tax and come back in March to voters with the Rec Center plan as more will be known about the coronavirus by then.
Both Kots and Dirkx said they were responding to input from the public with their votes to hold off on a Rec Center decision.
Jensen noted that even if the city has the approval to use millions in debt financing, it can delay a project based on developing factors.
Officials expect to use $600,000 to $700,000 annually over 20 years on the Rec Center plan from the roughly $1.5 million the city generates each year in revenue from the local sales tax.
The local-option sales tax, first passed in connection with the ongoing Corridor of Commerce work to improve the business district, is set to expire in December of 2023.
The city can't tie a project, or debt associated with it, to a LOST set to expire in just over three years.
City of Carroll voters in August 2012 overwhelmingly approved the extension of the 1 percent local-option sales tax for another 10 years.
The ballot measure passed with 71 percent of the vote — 555-229. It carried all four wards in the city handily.
On May 13, 2003, the local-option sales tax passed by just 48 votes in the City of Carroll — 1,229-1,181. The ballot language required the city to use 25 percent of the local-option sales tax money for property-tax relief, with 75 percent available for other city business. That language again appeared on the ballot in 2012.
The first local-option election was held July 2, 2002, and the results in the City of Carroll were 998 yes and 1,481 no.
The Rec Center project is not expected to increase the debt-service levy portion of resident and business's property tax bills.