Carroll City Council members Clay Haley and Misty Boes Monday night crafted a compromise plan to keep the privately owned restrooms in the Westgate Mall open for about a year at city expense.
The city will spend $300 a month to cover the costs of maintenance of the restrooms in the mall and up to $50 monthly for the water utility bill. That plan will end in June 2022, the end of the current city fiscal year, to allow city officials to re-evaluate.
"They are not owned by the city, but they are perceived as a public restroom," Councilman LaVern Dirkx said.
There are two restrooms — a women's and men's.
The mall is divided among 13 owners, and those properties have a total valuation of about $2.44 million, according to county records. That equals about $58,000 in annual property taxes before tax credits are considered.
At times in recent months, the restrooms have been closed because of owners' concerns about costs.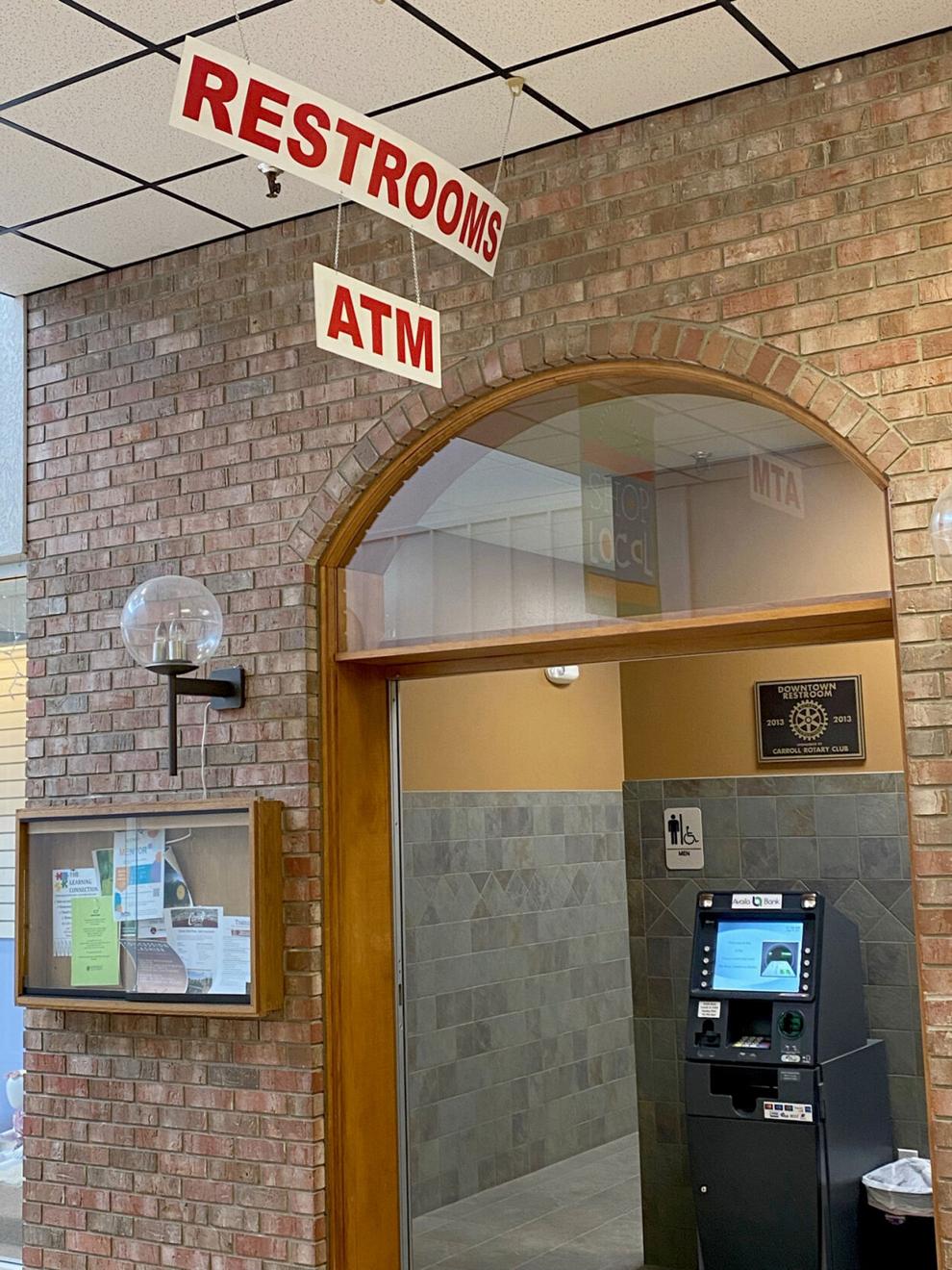 Councilman Jerry Fleshner agreed with Dirkx that the downtown location creates a practical public use even though the restrooms are privately owned.
"You don't want to be the town that doesn't have a public restroom," Fleshner said. "You don't want to be that town."
The City Council voted 5 to 1 for the 11 months of public funding, with Councilman Mike Kots opposed.
Kots said it's a violation of his fundamental thinking on government for taxpayers to foot the bill for amenities on private property. Other restrooms in Carroll's commercial corridor — at Hy-Vee, Bomgaars and Wal-Mart — have a great deal of consumer or public traffic, Kots said, adding that he's concerned other business owners will ask for city funding of their busy restrooms.
"My heartburn has always been: this is private property," Kots said.
He added, "Public dollars on private property just don't mix."
Boes said she agreed with some of Kots' thinking, suggesting other businesses may come to the City Council will similar asks.
But she also suggested limiting the funding to a year to evaluate its effectiveness.
The plan emerged from conversations Haley had with businesspeople. He suggested an open-ended plan for city financing but quickly agreed to compromise and added Boes's sunset suggestion in his formal motion.
"I'd feel a lot better about it if we put a limit on it," Boes said.
The funding will come from local option sales tax collections, which Haley and Councilwoman Carolyn Siemann foresee getting a boost if the downtown is more attractive and accommodating to shoppers with a clean, modern public restroom. Haley plans to work on private fundraising to update the toilets and sinks.
"I think a vibrant downtown leads to a vibrant Carroll," Haley said.
The City Council discussed the matter right at the outbreak of COVID-19 in early 2020 and had aimed for a plan with voluntary contributions from downtown businesses, regular funding from the non-profit Carroll Rotary Club, Chamber of Commerce dollars and city funding, all of which would have been blended to hit an estimated $8,400 annual cost for the operation and maintenance of the restrooms.
With changing business conditions, that plan never fully materialized.
The $300 monthly maintenance costs will go to reimburse mall owners for payment to First Impression Janitorial Services, a firm that had been cleaning the facilities under the private plan. The city is not inking its own contract with the service company.