The Carroll County Sheriff's Department recently received 20 kits from the Deb and Jeff Hansen Foundation to help with policing efforts.
Henry's Heroes Law Enforcement Comfort Kits allow law enforcement officers to provide comforting items to children in distress. Compact in design, the kits are designed to be portable and easily tossed into an officer's cruiser as part of their standard equipment.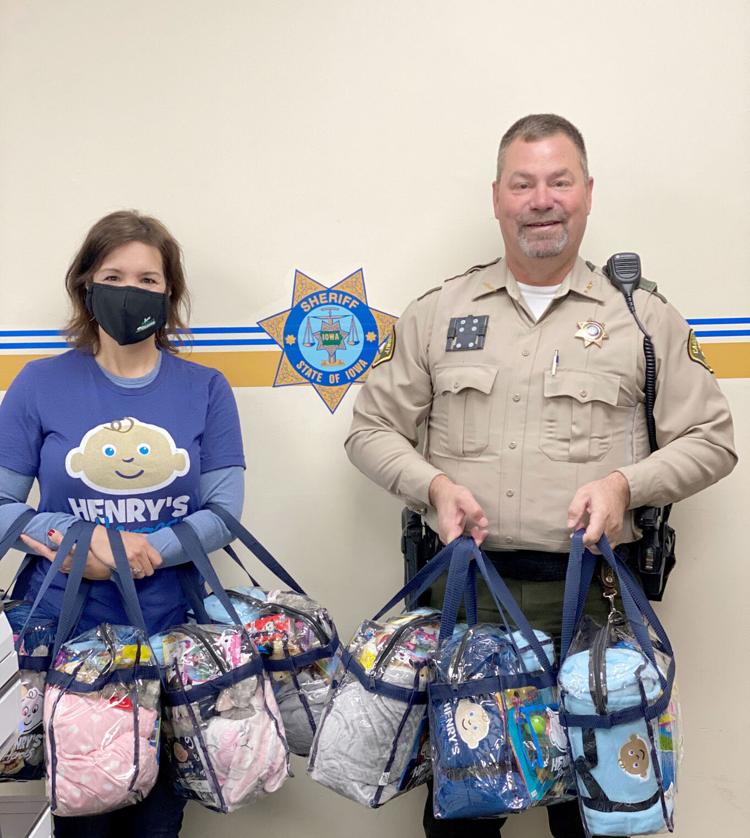 "The Carroll County Sheriff's Office would like to express our thanks to Iowa Select Farms and the Deb and Jeff Hansen Foundation for the emergency child kids they provided us today," Carroll County Sheriff Ken Pingrey said. "Each kit contains items such as blankets, toys, stickers, Silly Putty, coloring books, etc. that can be given to a child that has experienced a traumatic event. I truly hope we never need to put these kits to use, but it's nice to know we now have them, should we ever need them. (Iowa Select Farms) graciously provided enough kits for each of our patrol cars and some extras to keep on hand. Thank you to everyone who made this possible."
According to the U.S. Department of Justice Bureau of Justice Assistance, "Treating a child with compassion and thoughtfulness is not only the proper thing to do, it is also a hallmark of good policing that can have long-term positive benefits for the child and the community."
Henry's Heroes Comfort Kits provide law enforcement officers with an additional tool in their diverse policing responsibilities.
Henry's Heroes was inspired by Henry Johnson, Jeff and Deb Hansen's grandchild and the son of Natalie and Jake Johnson. Each year, on Henry's birthday, Natalie selects a new toy and component of the program. In 2020, Henry turned 2 and Natalie added the Law Enforcement Comfort Kits. Included in each kit is a toy featuring 2-year-old Henry's favorite character of the time: Thomas the Train.
In addition to the Thomas the Train toy, each compact kit includes two children-sized blankets, tissues, pacificers, lip balm and two stuffed animals. With feedback from law enforcement, the foundation will continue to modify the kit contents. Law enforcement in the 55 counties where Iowa Select Farms has farms are eligible to receive Henry's Heroes Law Enforcement Comfort Kits.
Founded in 2006, the Deb and Jeff Hansen Foundation carries out programs across Iowa focused on providing hunger relief, showing gratitude to members of the Armed Services, and supporting families impacted by childhood cancer. Jeff and Deb Hansen are the founders and owners of Iowa Select Farms, a family-owned, Iowa-based pork production company with 1,850 employees and contractors across rural Iowa.