Take your Easter table to the next level by serving up side dishes that are perfect for spring. Bright and colorful hues provide pops of color alongside traditional Easter ham and scalloped potatoes.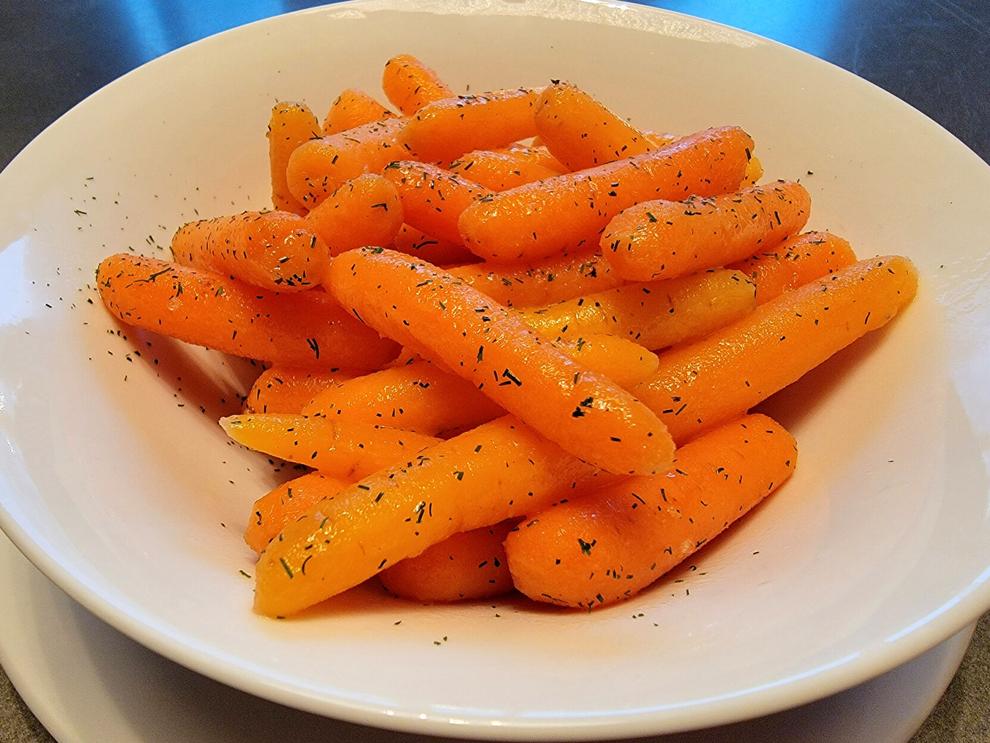 Carrots are a gorgeous, vibrant side dish. This is my all-time favorite way to serve carrots, and it couldn't be easier.
1 (12 oz) bag baby carrots
1/4 teaspoon dried dill weed
Add carrots to a pot fitted with a steamer basket. Fill pot with 2 inches of water and cover with lid. Turn heat to high. When water boils, reduce heat to medium and steam until carrots are just tender, about 5 minutes.
Drain carrots and return to pot. Add butter, honey, dill weed and salt. Stir to coat and serve warm.
Air Fryer Parmesan Asparagus
No need to boil or steam asparagus when an air fryer makes perfect asparagus every time. A touch of garlic powder and Parmesan cheese turns ordinary asparagus into extraordinary.
1 (1 lb) bunch asparagus, washed, dried and trimmed
2 tablespoons extra-virgin olive oil
1 1/2 tablespoons grated Parmesan cheese
Wash and trim asparagus. Dry with paper towels. Place asparagus in a shallow dish such as a 9x9-inch baking dish. Drizzle olive oil over spears, then sprinkle on salt, pepper, garlic powder and Parmesan cheese. Use tongs to ensure all spears are evenly coated. Transfer spears to air fryer. Air fry at 400 degrees for 7 minutes.
Remove asparagus from air fryer to serving dish.