Hundreds lined up for a meal and a "Happy Mother's Day" in Manning last weekend.
A Main Street Manning-hosted a "Drive-Thru Mother's Day" saw brisk business May 10 in another community-wide initiative to bring residents together in a socially distant way during the coronavirus epidemic.
Marked stopping points and masked volunteers led a train of cars on a cruise through Manning's downtown to pick up meals and gifts for Mom, a coordinated effort to support local businesses.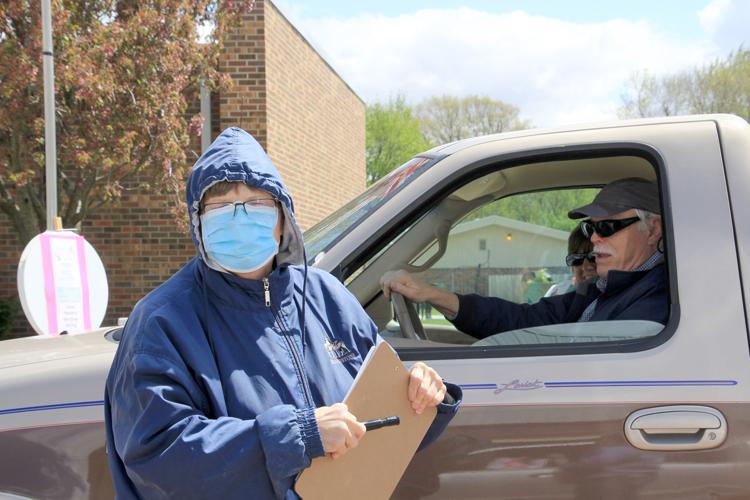 "Over the past seven weeks, each of us has witnessed firsthand the negative impact the pandemic has had on area restaurants, retail businesses, school events, holidays and just about anything else you can imagine," Main Street Executive Director Jean Voege said. "The economic impact on small businesses and our community in general has been quite significant as businesses have been forced to close or significantly change their business practices to meet infection control and social distancing requirements. As an organization, Main Street Manning decided to host an event to help make a positive difference in our community."
The meals, prepared by Deb's Corner Café and Cliff's Place in Manning, included roast beef, scalloped potatoes, green beans, coleslaw, lemon pudding salad, dinner roll and Dutch apple pie. Delivery was offered as well.
The meals were available for a free-will donation, with a suggested donation of $15. More than 275 meals were served, and the event raised more than $4,300 to cover its costs.
In a partnership with the Manning Food bank and the C3 organization, organizers also invited residents to drop off nonperishable items for the local food bank while picking up meals and gift bags.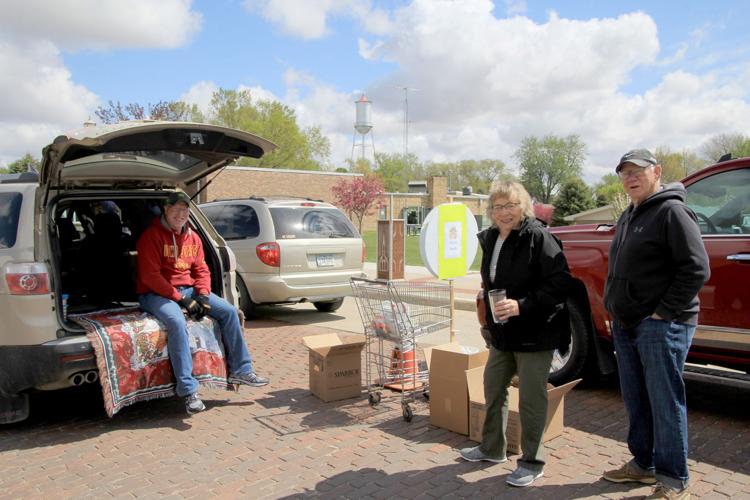 Volunteers assembled gift bags to be distributed to participants as well with gifts for moms, including items and coupons from Main Street businesses as well as balloons and flowers.
Businesses contributing items for the gift bags included Accura Healthcare of Manning, Casey's, Country Interiors, Heithoff, Hansen, Muhlbauer & Co., Kristina's Flowers, Le Boutique, Manning Dental, Manning Rec Center, Manning Liquor, Video and Tanning, Manning Monitor, Manning Municipal Utilities, Manning Pharmacy, Manning Service Center, Megan Reis Nails at The Upper Cut, Northwestern Mutual Insurance, One More Rep Fitness, The Market Place, The Upper Cut and Vision Care Clinic.
"This was a great way for Main Street Manning to support our local businesses and our community as we all experience our world changing due to COVID-19," said Luann Langel, a Main Street board member and an organizer of the event. "A positive that has come out of COVID-19 is that it has allowed or maybe somewhat forced us to think outside the box on how we can continue to support our community in new and innovative ways."