President Donald Trump won't be in Carroll himself, but several high-profile Iowa Republicans will lead a Trump Parade from Swan Lake State Park to the business district Saturday morning.
Line-up for the parade is at 10:30 a.m. The parade begins at 11:15 a.m. and runs through the City of Carroll, ending at Harley-Davidson of Carroll just in time for a Sen. Joni Ernst Ride Across Iowa event featuring the Red Oak Republican, former Gov. and Ambassador Terry Branstad and Congressional candidate Randy Feenstra, a state senator from Hull.
All Trump supporters are invited.
"Show your support for President Donald Trump," said Carroll County Republican Chairman Craig Williams, a candidate for the State Senate. "Bring your flags and show what real American pride looks like."
The Carroll County Republican Central Committee will have flags, posters, window flags, bumper stickers and other items available at the event.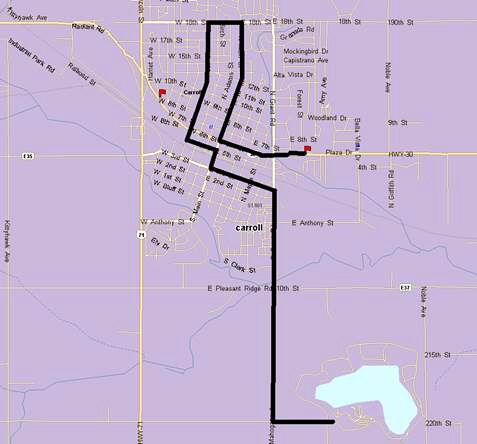 The route is about 6 miles:
Assemble on the east side of Swan Lake State Park
Parade will exit the west side of the park
Turn right on Mahogany Avenue
Turn left on East 3rd Street
Turn right on Main Street
Turn left on West 5th Street
Turn right on North West Street and proceed north to 18th Street
Turn right on West 18th Street
Turn right on North Main Street and proceed south to Highway 30
Proceed east to Harley-Davidson of Carroll at the corner of Bella Vista and Plaza Drive.