GLIDDEN: U.S. Sen. Joni Ernst, R-Iowa, this morning ruled out a potential run for the presidency in 2024, saying she just won re-election and currently is suited for the Senate.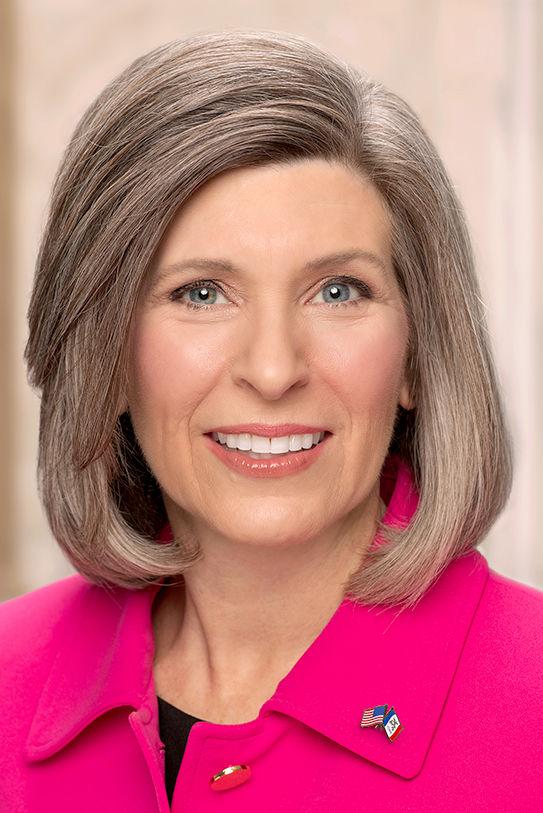 "I rule it out totally, I do," Ernst told the Carroll Times Herald in Glidden. "Why not? I guess because I just won my second term in the Unites States Senate. I am so committed to the United States Senate, and I just think that I have a lot to accomplish in the Senate yet."
Ernst, who spoke with the Times Herald and other media after a forum on child care in Glidden, said as she gains more experience in agriculture and military policy, key interest areas for Ernst, she can become more effective in Congress. Ernst, 50, had been on former President Trump's short list for vice presidential running mates in 2016.
"I just feel really good about where I am and the influence that I have in the Senate," Ernst said. "And I think right now it is best for me to be in the Senate working for Iowans. This is the state I love. This is the people I want to work for, so I think this is the right position for me now."
Ernst said she expects a large field of candidates to campaign in the Iowa Caucuses for the presidency. The senator said she has no preference about whether Trump seeks a second, non-consecutive term in the White House.
"I am excited about the potential we have for so many up-and-coming Republicans we have running in 2024," Ernst said. "I'm not sure where President Trump fits into that. I think that if he is driven and has base support in 2024, that is something he could look at. But I will just say I think there is really a lot of exciting people out there."
Trump's role in the future of the Republican Party might not be as a candidate for office himself, Ernst said.
"Can he be an influence on the 2024 race? He could do that without actually being a candidate, but that will be up to him," Ernst said.
Ernst said it is too early to throw her support, rhetorically or formally, behind Trump or any other possible GOP contenders for the Oval Office.
"I don't have a preference right now, but I just have so many friends that I think will be engaging in the 2024 election and I'm excited about their opportunities," Ernst said.