At one time Bruce Boehm Jr. determined he was going to follow a sharply different path in life from his dad, Bruce Boehm Sr.
"At first, I didn't want to be like him," Bruce Jr. said. "I rebelled. I argued. I kicked and screamed. Eventually sports, and academics, became a big part of our lives.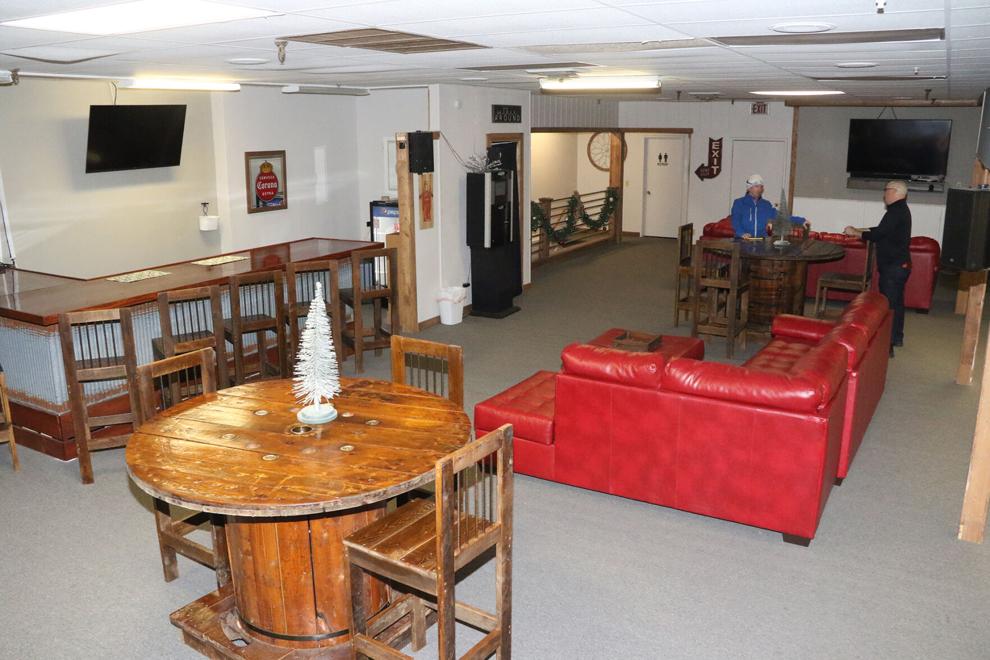 "Growing up, dad was an Iowa Hawkeyes fan, sported  the pinstripes of the New York Yankees, and followed 'America's Team,' the Dallas Cowboys. But I'm an Iowa State graduate, San Francisco Giants and San Francisco 49ers fan — the furthest I could get from him."
Bruce Sr. enjoyed a successful high school, college and semi-professional baseball-pitching career and wanted to share a his gift of the game with his son.
"However, I ignored every advance," Bruce Jr. said. "I never stepped foot on the mound, and instead roamed the outfield, even though I had ample opportunity to try my hand at the art of pitching."
When Bruce Sr. recommended his son swing a lighter-weight bat at the plate, much like Boston Red Sox Hall-of-Famer Ted Williams did, Bruce Jr. grabbed the heaviest one — and struck out a lot.
But lo and behold, Bruce Jr. said, things changed. Without giving it much thought he ventured off to U.S. Marine Officer Candidate School. Well, his grandfather Paul Boehm and dad were both Marine veterans. Then Bruce earned his nursing home administrator's license. How do you like that? His dad also made his career in that area.
Now, Bruce Jr. said, not only has he lost his hair, matching dad, but he's also picked up dad's passion for golf.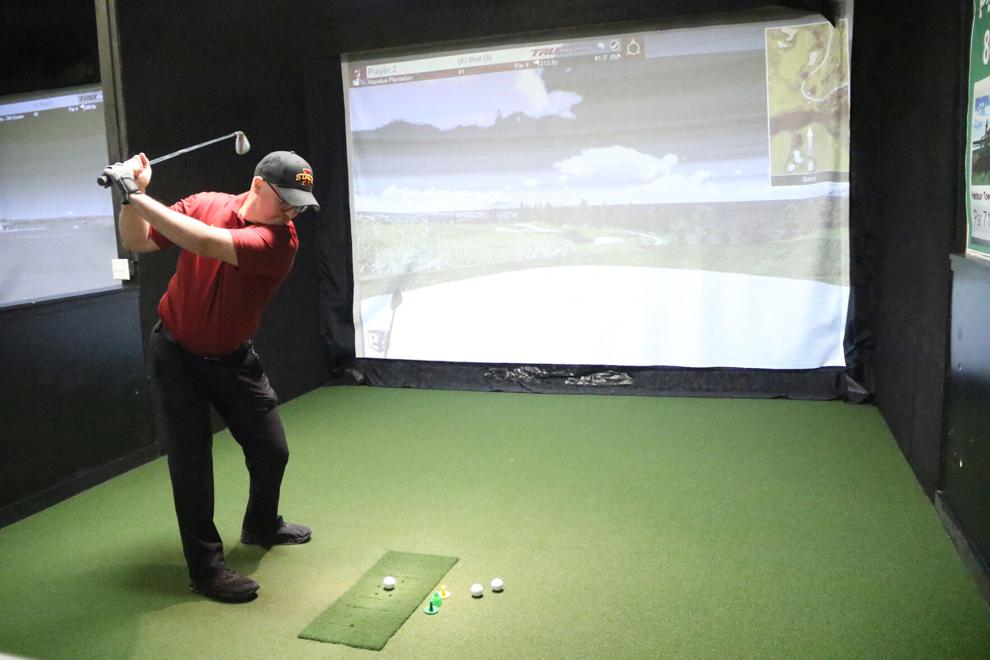 And that's brought them together to tee it up as co-owners and operators of Full Swing Golf in the middle of the Westgate Mall in downtown Carroll. 
"I guess it's a story of father and son coming together in a sport both grew to love," Bruce Jr. said.
"There's probably not a day that goes by I don't think about my swing, what I'm doing wrong and how I can get better," Bruce Jr. said.
Bruce Sr. learned the game playing with his dad at the Willow Creek course in West Des Moines, sharpened his skills and became a par shooter.
Now father and son are excited to share their love of the game and welcome golfers of all skill levels to Full Swing.
"There are a lot of golfers in Carroll, so this is a great opportunity," Bruce Sr. said.
Full Swing's two 15-foot-by-9-foot-simulator screens offers golfers the opportunity to take their best shots on 98 courses around the world, including such famous ones as Oakmont, Pebble Beach, Pinehurst, Royal Troon and Spyglass. On the Full Swing website visitors can view fly-over video of the courses at https://e6golf.com/golf-courses/
The Boehms say the Trugolf simulators provide very realistic experiences. The graphics are "pretty cool" and very accurate, the Boehms said. The website says PGA standout Jordan Spieth uses the same simulators. Golfers can play courses ranging in difficulty from ratings of 1/2 to 5. The 5-rating courses — most difficult — include Bethpage Black at Long Island, New York, plus three fantasy courses. For easier challenge, there's a par-3 course, plus there are various games such as longest-drive and closest-to-the-pin.
Golfers can pay for a half hour ($30) or full hour ($50) play, or sign up for seasonal memberships, league play and tournament competitions.
Bruce Jr. said that with Full Swing available, golfers don't have to put their clubs away for the winter and just dream about green grass and sunshine. 
"As amateurs, we tend to golf when it's nice outside, when everybody loves to get outside," Bruce Jr. said. "But what happens when the weather turns? We don't pick up a club again until spring. But practice is progress. ... You have to constantly swing to get better." 
He noted even one of the local high school's boys' golf team is using Full Swing for players to sharpen their game before spring 2023 season. 
Bruce Sr. said, "(Full Swing) is a great opportunity for golfers to hone their skills or learn the game. It's a lot of fun. (Golfers) hoot and holler. And it's a reasonable price, too."
With his career in senior care, Bruce Jr. said he's seen the importance of people staying physically active throughout life.
"Golf can help you with that," he said, "because you're using your lats (core muscles), forearms, hands, wrists, hips. If you're just sitting at home, your hip flexors can go quickly. Golf really helps keep that (core strength) stability."   
Bruce Jr. offers advice to golfers using simulators: "One thing I find is that people try to get up and just rip (their shots), but you have to bring the swing you're used to on the golf course."
Putting, meanwhile, is done from a putting dot, which Bruce Jr. said also is very accurate. 
For those wanting to sharpen or learn the game, Full Swing offers golf lessons by PGA (Professional Golf Association)-certified professional Heith Henrich. Club-regripping and -repair services are also available.  
Golf is not the only attraction at Full Swing. Upstairs is the Back 9 Lounge with NFL Sunday Ticket on two large-screen TVs. The Back 9 is open to members and also can be rented for gatherings, and it has been popular for business and holiday parties.
Full Swing is open from 4-10 p.m. Tuesday through Friday, noon-10 p.m. Saturday and noon-6 p.m. Sunday.
For more information, phone Full Swing at 775-4653, Bruce Jr. at 712-210-6296 or Bruce Sr. at 402-990-4395, or email fullswinggolfclub@gmail.com.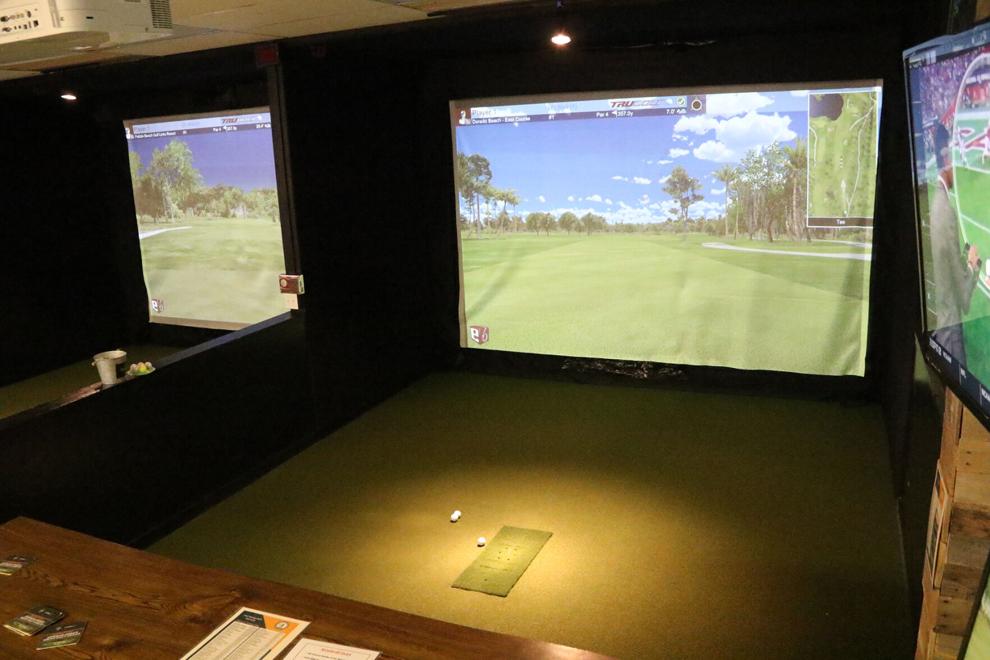 Bruce Jr.'s professional career mirrors his dad's. He served as executive director of SunnyBrook (now Addington Place) in Carroll from 2010-17 and was promoted to senior executive director, responsible for oversight of two assisted-living facilities. He's founder and principal of Elysium Senior Living, founder and principal of Community Care of Iowa, owner and operator of Community Care of Knoxville and Community Care of Pleasant Hill. He was a U.S. Marine officer candidate and also calls himself "a proud Eagle Scout."
His wife, Trisha, is an actuary for RGA, and they have two children: Mabel, a fourth grader at Adams Elementary, and Henry, a second grader at Fairview Elementary.
Bruce Jr., 40, an Audubon High School and Iowa State grad, has three younger sisters: Sarah, a psychologist in Clear Lake; and Kalli and Katie, both teachers in Audubon.
Bruce Sr.'s wife, Judyth, is Bruce Jr.'s stepmom. Bruce Jr.'s mother, Carolyn Tigges, daughter of the late Joe and Freda Tigges from Dedham, lives in Audubon.    
Bruce Sr., 68, a West Des Moines Valley High School and Drake University grad, retired after more than 30 years in senior living care, including 16 years in senior management. He received the Iowa Governor's Award for Quality Healthcare and was Administrator of the Year for two major health-care corporations.  He's a principal of Elysium Senior Living.