He was a friendly fixture, someone with whom all regular Carroll Hy-Vee shoppers have had interaction — a smile here, a kind word there, and always a helping hand.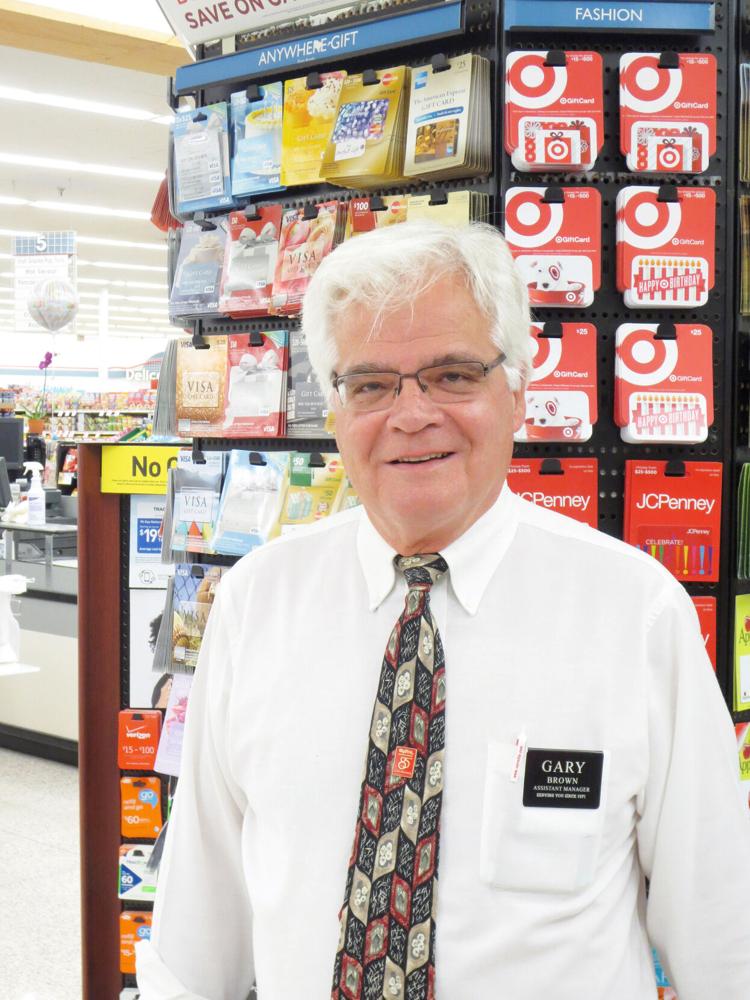 Gary Brown, observed several Carroll businesspeople in recent days, may in fact have been the best-known person in Carroll for the last few decades -— a man whose kindness and charisma largely defined one of this city's more visible businesses.
Hy-Vee, or any Carroll store for that matter, had no better ambassador than the genial Brown, who infused the routine with meaning. He celebrated 50 years with Hy-Vee Jan. 21.
Brown was a singular figure in town, universally respected, the brand of man our head-in-the-phone culture of fevered-swamp outrages and fewer and fewer interpersonal interactions and instinctive decencies just doesn't produce anymore. That will make him the all-the-more missed.
Gary Brown died Sunday afternoon at St. Anthony Regional Hospital at the age of 76. The official cause of death, according to his wife of 55 years, Donna of Carroll, and daughter, Tiffany Winey of Perry, was cardiac arrest. Both tell us they believe, based on conversations with medical professionals, that it was not COVID-19 related.
Carroll County Public Health officials reported a second COVID-19 death this week, but physicians and other health-care professionals are not allowed to identify victims by name or to discuss causes of death of patients.
The outpouring for Brown, who worked until the day he passed at a job his wife said he thanked God for each day, is such that the Dahn & Woodhouse Funeral Home and the family are holding a memorial service at the Carroll Stadium (football field) Saturday at 1 p.m. Donna Brown said the family selected the venue to allow for social distancing. Masks are recommended. (See the full obituary inside today's newspaper or online at carrollspaper.com).
"He was my rock, my first love, my last love." Donna Brown said. "He just always was a gentleman. This is the God's-honest truth. I can count probably on one hand the number of times Gary has raised his voice at me. He always said from the day we were married, '2-year-olds argue.' That's just who he was. If he ever got really upset, he just walked away singing 'Hallelujah.' "
As front-end manager and in other roles for Carroll's Hy-Vee, where he started in 1982, Brown has been the first boss for thousands of Carroll-area young people, giving them a first taste of hard work, showing them the value of consistent customer service.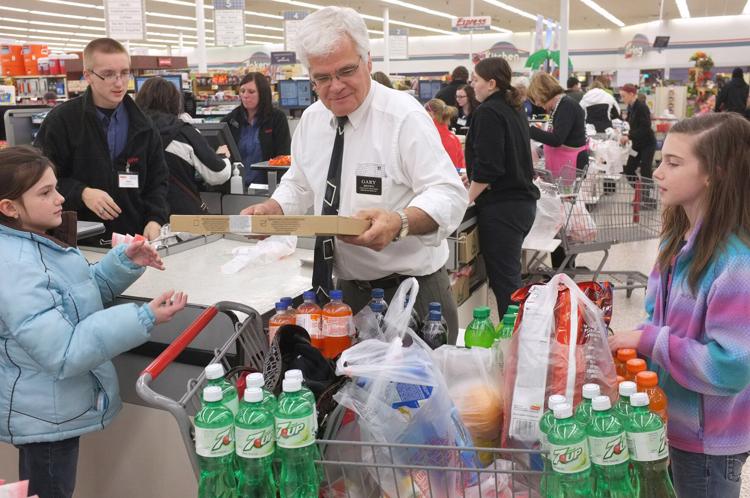 "He enjoyed seeing people every day," said Gary Brown's son, Todd, of Lebanon, Indiana. "I really believe that even if they didn't give him a check he would have been a greeter somewhere, doing something with people. That's just who he was."
Gary Brown's experience and caring extends across generations, from the youngest hires to senior citizens working in the front end.
"He knew how to deal with people," Donna Brown said. "He just had that way. I have had so many parents tell me, 'If it wasn't for your husband, I don't know where my child would be.' You will never know how proud I am of him. I always said I was just a wee bit jealous because I had to share him with everybody."
Brown grew up in Harrisville, West Virginia, about 50 miles north of Parkersburg, a community that rests on the border of West Virginia and Ohio.
"My dad and his dad were coal miners," Brown said in an interview a few years ago about his career.
That didn't work out well for Brown's father, John Thomas Brown, who died of black lung disease at age 56.
Gary Brown wanted a different life. And he worked and prayed for it.
"He said, 'I have been the poorest of the poor and I have never been the richest of the rich,' " Donna Brown said. "He was the most grateful person I have ever met in my entire life."
Gary Brown left West Virginia for neighboring Maryland at age 18 and worked for Geico in Hyattsville as a mail clerk. In the mid-1960s he visited Harlan, Iowa, with his wife, Donna (Majerus), a native of that city. The couple decided to stay in Harlan where Brown worked for the Super-valu for two years before going to work at the Harlan Hy-Vee in 1970. He worked with the chain in Sioux City and Algona before coming to Carroll at a time when Hy-Vee was located in the current Walgreens spot on the north-east corner of the U.S. Highway 30 and Main Street intersection.
"I was truly bummed when I heard of Gary's passing," said Terry Christensen, publisher of the Fort Dodge Messenger and a former Carroll Hy-Vee manager. "Gary and I were part of the original management team that opened the new Hy-Vee in 1982, located at what once was a Safeway store. Gary was a genuine nice guy who never had a bad word to say about anyone. I always admired his even temperament. He also had a mischievous, kidding nature that many didn't know about. Gary was always a pleasure to be around."
Through the years, Brown had opportunities to move on in Hy-Vee, but he always said his love and loyalty were with Carroll.
"I just never did do that," Brown said in the past interview. "We liked Carroll and stayed."
It's been an awful summer for Donna Brown, who lost her son, Troy of LeMars, at age 53 on June 16. Condolence cards for her son and husband literally will start colliding in her mailbox.
"I'm still getting cards of condolence for Troy," Donna Brown said. "They diagnosed him (with ALS, Lou Gehrig's disease) Dec. 16, and he made it six months. I got cards last week that said, 'I'm sorry for the loss of your son.' I'm still getting cards for that. You talk about unfair. I don't think life's fair right now, but you know what, Gary and I have always have taught our kids that we have Plan A in life. But has God has Plan B, which stands for 'better.' "