Ready for takeoff, Signet Masonic Lodge's annual Carroll Flight Breakfast will return Sunday, Sept. 12, after taking a year off because of the coronavirus pandemic.
The breakfast, at Arthur N. Neu Airport, 3 miles east of Carroll and 1 mile south of Highway 30 on Quail Avenue, will be from 6:30 a.m. until 1 p.m. The menu includes pancakes, sausages, eggs, orange juice, milk and coffee. Costs are $8 for adults and $6 for children 6 through 12; children 5 and younger may eat for free.
During the day, Carroll Aviation will offer approximately 15-minute plane rides over the city on the service's twin-engine Piper Seneca and single-engine Piper Archer. Rides will be $30 per person, and it's requested passengers wear masks.
There also will be free barrel-train rides for children.
The flight breakfast usually serves 1,000 to 1,200 people and is the Masons' biggest fundraiser each year, enabling the lodge to award scholarships to local high school seniors and donate to various organizations and projects in the community.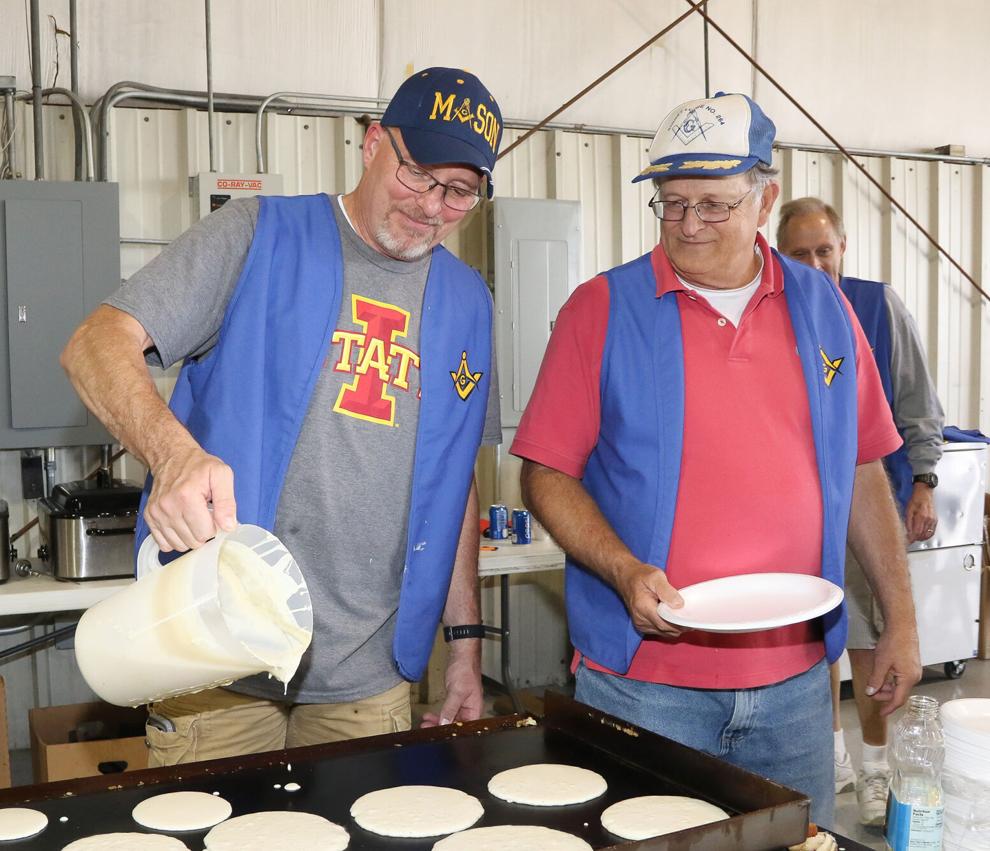 This spring the lodge awarded scholarships to Carroll High School seniors Claudia Schroeder and Hannah Bush.
Donations in recent years have gone to RSVP, Carroll High School after-prom party, Carroll Public Library summer reading program, Carroll Fire Department, St. Anthony Regional Hospital Cancer Center, Times Herald Extra Effort fund, Maurice Dunn American Legion Post, Carroll Community of Concern food pantry, All Strings Attached Orchestra Studio, Boy Scouts and Girl Scouts, Carroll High School Tiger Vision, and Iowa Association of Food Banks (through the Grand Lodge of Iowa).
The flight breakfast usually draws 20 or more fly-ins for the event.
Don Mensen and his wife, Amy, have served as president and vice president, respectively, of Carroll Aviation the last 23 years. Don also has been airport manager during that time.