The former Carroll police officer who was forced to resign in March was fired five months later from another police job in Eagle Grove for "making an inflammatory remark to emergency personnel" while he was on-duty and for turning off his body-worn camera in violation of city policies, according to city records.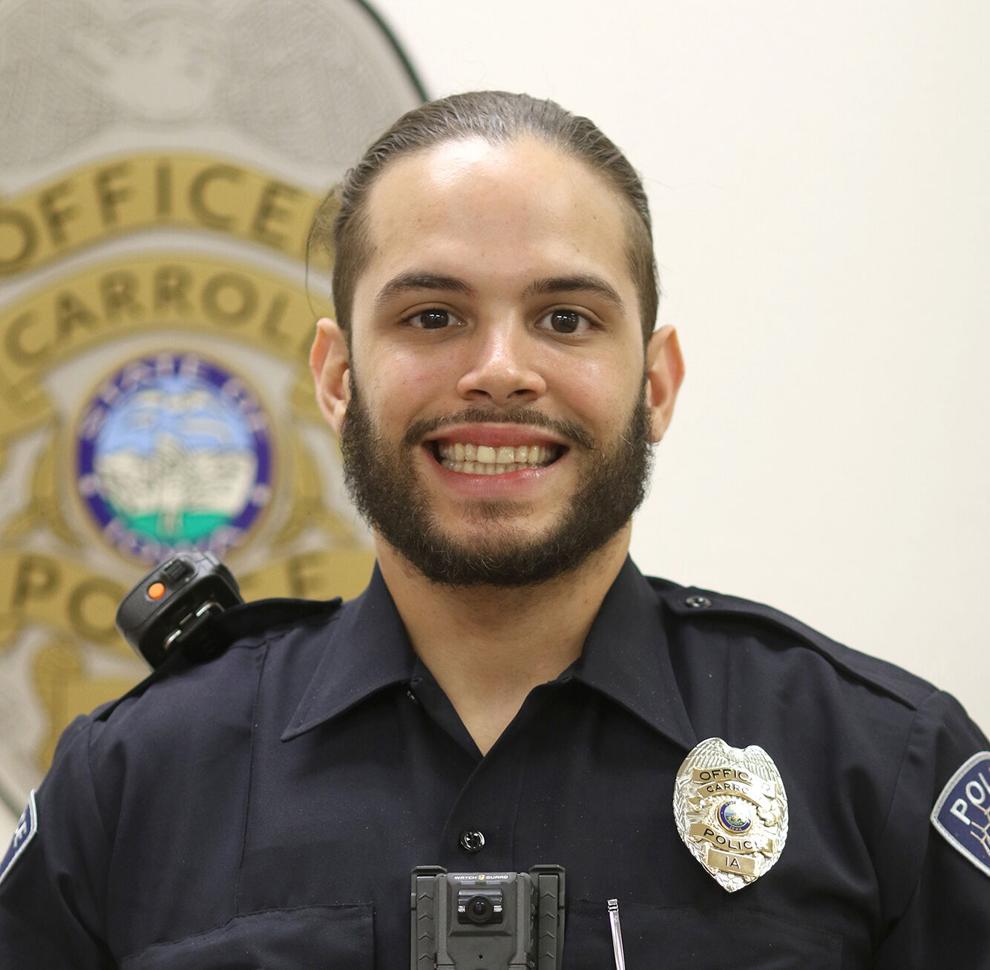 Walter Pacheco, 26, was hired by Carroll in August 2020 but resigned months later for inappropriate interactions with a minor and with an acquaintance of the minor. Carroll city officials declined to elaborate about the interactions.
It was the first police job for Pacheco, who grew up in Puerto Rico, has a college degree in criminal justice and speaks English and Spanish fluently.
He was the first non-white officer in Carroll. The city hired Pacheco despite an allegation from his ex-girlfriend that Pacheco threatened to kill her and her daughter in 2018, according to court records associated with a temporary domestic abuse protective order the woman obtained.
Eagle Grove hired Pacheco in April, about a month after he resigned in Carroll.
"Officer Pacheco's hiring process involved a committee which interviewed multiple candidates and then recommended Officer Pacheco's hiring because of his interview performance," Eagle Grove Police Chief Ray Beltran told the Times Herald, "which revealed to the committee that Officer Pacheco deserved another opportunity to serve the public and gain the experience and training he needs to progress as a young law enforcement officer."
But in the months that followed, residents increasingly complained that Pacheco was harassing and threatening Hispanic residents, especially those he suspected of not having a driver's license.
One resident, who is bilingual, said he acted as a translator for Spanish-speaking residents during their interactions with Pacheco because the "officer didn't want to speak Spanish," according to a written complaint obtained by the Times Herald.
"After all this, I feel like I was being harassed by Officer Pacheco," the complaint says. "Even felt he was angry at me by his facial expressions as he would pass by me. He would even follow me to see if I would make a driving mistake."
Another complaint said: "A lot of people is upset with the new cop Walter Pacheco. He is pulling over a lot (of) Spanish people only. Sometimes no reason. … Some people is getting scared to come to Eagle Grove now."
Pacheco could not be reached to comment about the allegations. He has previously declined to comment for other Times Herald articles.
After a flurry of complaints, Eagle Grove fired Pacheco on Aug. 23. The official reasons for his termination were:
— Violating the police departments's body camera policy by deactivating a body-worn camera during a call for service.
— Violating the department's employee conduct and work rules for conduct detrimental to the department by making an inflammatory remark to emergency personnel on scene during a call for service.
The police department failed to notify the Iowa Law Enforcement Academy (ILEA) of Pacheco's termination within 10 days, which is required by law. The department didn't submit the so-called "change-in-status form" to the academy until after the Times Herald requested a copy of it from the academy.
"Your records request prompted ILEA to reach out to the Eagle Grove Police Department in regards to the employment status of Officer Walter Pacheco," an administrative assistant at the academy wrote to the Times Herald.
The forms are an important source of information for the academy, which is charged with certifying and decertifying law enforcement officers, and contain the reasons for terminations and forced resignations.
The Eagle Grove department submitted the form for Pacheco on Sept. 9. It's unclear whether the academy will consider decertifying Pacheco based on his forced resignation from Carroll and his termination in Eagle Grove, which happened less than five months apart.