With eerie flames, an exploding pumpkin, elephant toothpaste, boo bubbles and more, high school chemistry students scared up fun science tricks for sixth-graders during Glidden-Ralston School's premiere "Nightmare on Idaho Street" on Thursday, Oct. 28, a warm-up for Halloween.
Glidden-Ralston eighth-through-12th-grade science teacher Chris Harms led the program along with chemistry students Jaidan Bernholtz, Lucas Onken, Ethan Olberding, Breanna Schon, Morgan Tuel and Emma Hoover.
Harms and sixth-grade teacher Andy Golay both say they believe "Nightmare on Idaho Street" — the school is located on Idaho, Glidden's main street — will have big benefits.
"We hope to make this an annual event," Harms said. "It is inspiring to see students not only be excited about science at a young age, but also to see my students be great role models and practice science in a fun and safe way."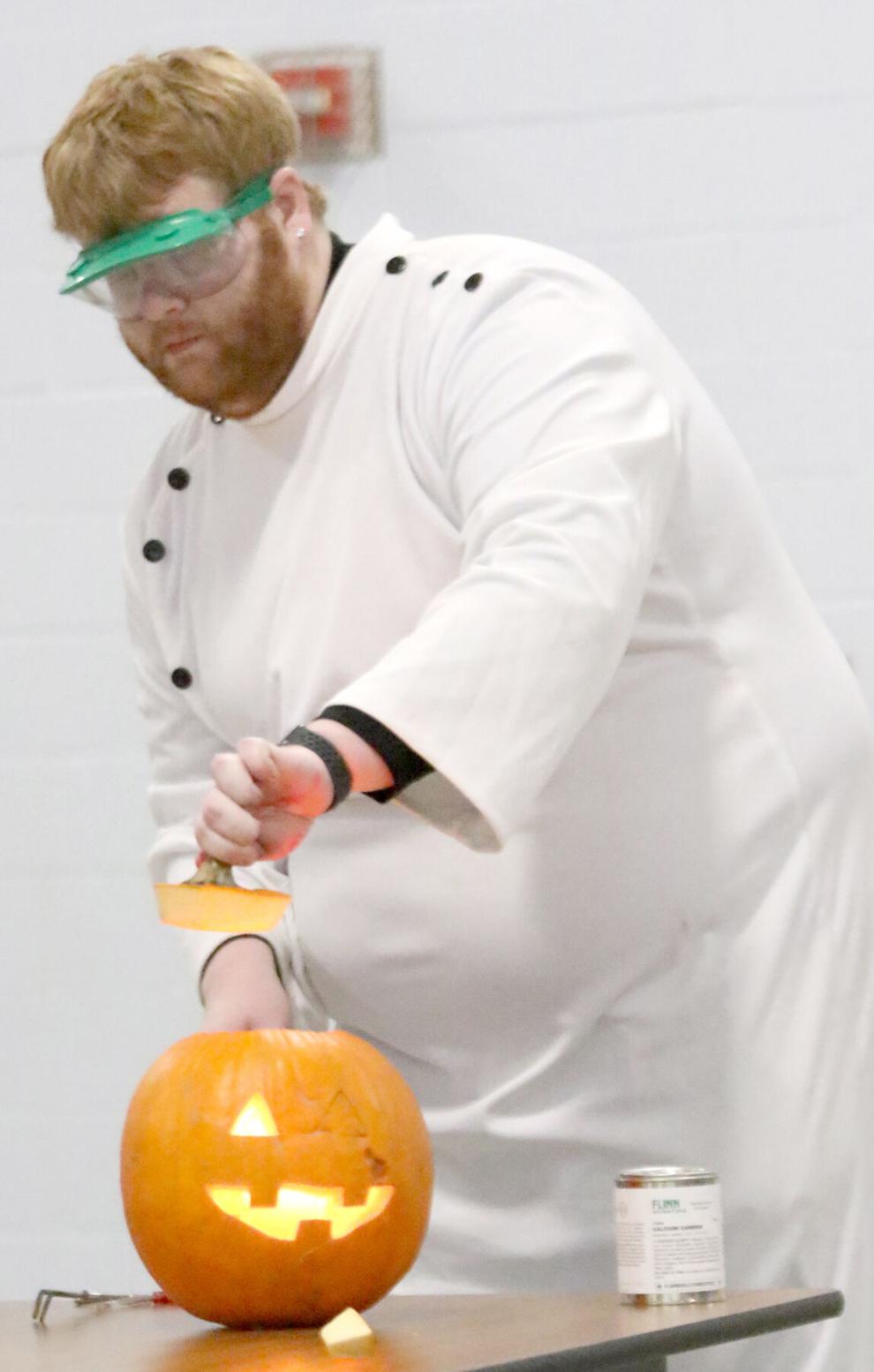 Golay noted that in his class' science curriculum, students have been working on matter and chemical and physical reactions and changes, and this program gave them a chance to see it firsthand.
"A lot of those experiments we are not able to create very easily in the classroom, and Mr. Harms has given my students the chance to interact with it," Golay said. "When we are continuing with our science work, we will be able to look back on what we witnessed and will be able to make real-world connections, which we all know help us understand material better.
"My students talked about the chemistry program all day in the classroom. Each experiment held different students' attention based on what fascinated them. Of course the loud chemical reactions were talked about the most because they could see that through science, big things can be created through little volumes of materials."
Golay thanked Harms for setting up a "phenomenal" exercise and the high-schoolers for the presentations.
"They helped guide and communicate through the complexities of each experiment and answered any questions the sixth graders had," he said. "I know my future sixth graders will look forward to that every year."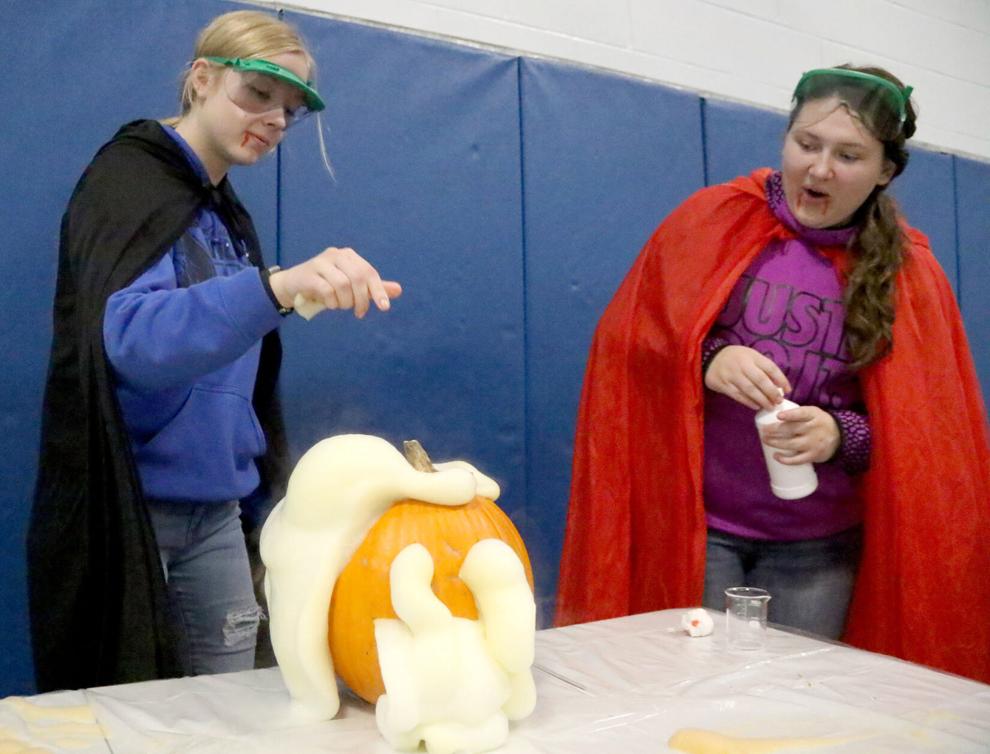 Other demonstrations included Mentos and Diet Coke, a "bleeding" hand, and sodium and water.
Sixth graders also viewed a display that included a preserved sheep heart, a hemisphere of a sheep brain, pig kidneys, cow eyeballs, fetal pigs and rats.