Chris and Desirae Boggs and their two children were finishing dinner and beginning to rinse their dishes. Matt Stork, his friend Brandon Staiert and Matt's 2-year-old son, Greyson, were taking a leisurely cruise near Kuemper Catholic High School, having just eaten at Bloomers Bar & Grill.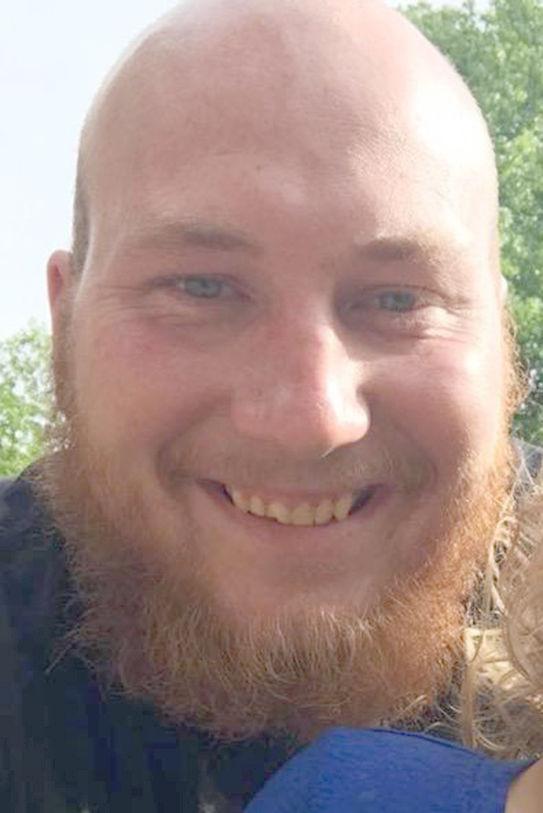 Suddenly they all would be jolted from this easygoing evening last Friday into a frantic, heart-pounding race to save lives.
"I was actually rinsing out my milk glass and looked out into the backyard because our sink is right there at the window, and I saw smoke and a flicker of red flame," Chris Boggs said.
He recalled thinking, " 'Wow! That looks like a campfire.' But it looked really, really close to the house, and I was like, 'That's kind of weird.' So I went outside and I was like, 'I think that house might be on fire.' So I dialed 911."
On their drive, Stork recalled, Staiert observed, " 'I think there's a trailer on fire over there.' I said, 'What? You can't burn in Carroll.' I turned the block, and the house was on fire."
Chris and Desirae Boggs charged straight across the alley from the back door of their home at 121 N. Clark St. to the home at 120 N. Court St.
"We just started pounding on all the windows and walls and were screaming," Chris said.
At the back of the two-story home, flames had begun to rage through a porch and up walls.
"I went around to the front, and my wife was just coming out the front door with the little girl," Chris said. "And the little girl said her grandmother was still in the house."
Desirae said the girl didn't want to come out of the house initially and leave her grandmother behind. Asked where her grandmother was, the girl pointed to the back of the home.
At that time Stork and Staiert had pulled up, and Stork entered the house to try to find the grandmother.
"I ran upstairs trying to find her," Stork said. "We could hear her, but we couldn't find her."
Chris Boggs described the inside, "Smoke was about 4 feet off the ceiling, just solid black. It looked like you could shovel it with a shovel, and it was just rolling like the ocean would. Farther down it was kind of clear, but still smoky."
Desirae added, "It was loud. All you could hear was the (fire) crackling."
Then there was some luck on this Friday the 13th.
Stork came outside the house a moment, and he and Chris Boggs were standing on the front steps.
"I happened to look back into the house under the smoke, and could see (the grandmother's) walker wheel coming around the corner door right back there behind the living room," Boggs said. "I ran in and just picked her up and grabbed her and pulled her out of the house. As soon as we stepped on the grass to the curb, an ambulance pulled up and took it from there, took her out of my hands."
"She (the grandmother) came out screaming, which is totally understandable," Stork said. "She's an older lady, and she was terrified."
"It was just a blur," Chris Boggs said of the rush of activity.
The Carroll Fire Department received the call at 7:02 p.m. and arrived at the home at 7:07, along with the ambulance service, police, sheriff's deputy and Iowa State Patrol.
Fire Department Chief Greg Schreck said firefighters knocked down the fire in 10 to 15 minutes, but it took much longer to clear smoke from inside, and they were on the scene initially about two hours. They were called back that night when embers flared up, as police kept a regular watch on the house.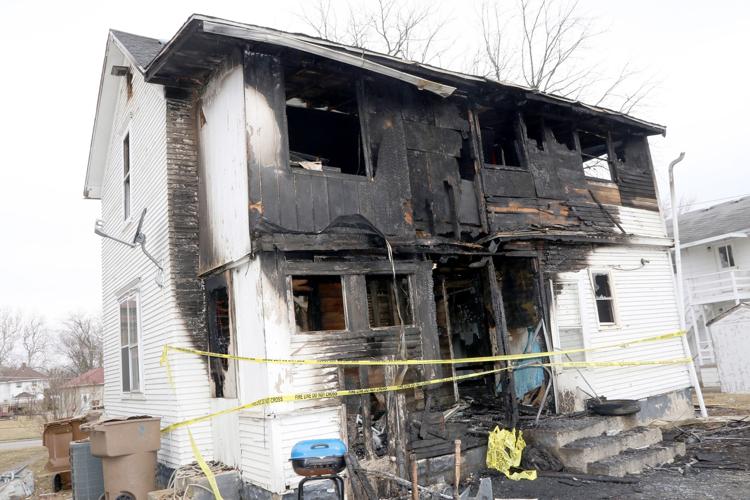 The grandmother and girl were taken to St. Anthony Regional Hospital, but neither suffered serious injury. The grandmother had burns on the back of her neck.
Rescued in the fire were 5-year-old Emiligh Marrufo Canepa, a kindergartner at Fairview Elementary School, and her grandmother Consepcion Muriel, 76. Emiligh's stepbrother, Kendrick Quintana Collazo, 10, a fourth-grader at Adams Elementary School, was visiting a neighbor at the time of the fire. The children's parents, Ebert Marrufo and Kashira Collazo Aponte, were at their restaurant jobs.
As for Chris Boggs, he lost a bit of arm hair, and Stork received a slight burn on his hand.
Stork didn't think twice about entering the home to try to find the grandmother.
"I wouldn't have the heart not to do something like that," he said. "I just pray that someday, that somebody would do the same."
Chris Boggs echoed that thought: "I just felt that if that were my family, somebody would do the same for us."
Fire Chief Schreck said, "In all probability, they probably did save the lady's life, definitely. And the little girl, you don't know how long she would have stayed in there, too."
Stork, 26, works at Wendl Feedlot south of Willey, and his friend Staiert, 24, is in training for a position at Wendl as well.
Chris Boggs, 32, recently became new owner of Murray's Welding and Machine in Carroll, and Desirae, 26, is a jailer with the Carroll County Sheriff's Department. The couple have been married three years.
"I'm just so thankful you guys were there, otherwise, we might have been dealing with a fatality," Schreck told the Boggses this week. "I thought that was something — that little 5-year-old wasn't leaving Grandma. She was in the house, in the smoke, and she was probably calling for Grandma."
Schreck said the rental home owned by Susana del Angel and the contents were a total loss. Another big part of this story, he said, is that there apparently were no working smoking detectors in the house.
"(That was) part of the reason the people inside were in the situation they were in, and my concern is that they didn't have any early warning of that pretty-fast-moving fire," he observed.
The Boggses were so affected by the experience that they went out over the weekend and bought several more smoke detectors and a couple more fire extinguishers for the home they rent.
Stork said he recently had a full smoke-detection system installed in the older home where he and his family live in Carroll.
"I just wanted to be safe and make sure everything's good," he said.
Schreck and an insurance investigator examined the home Tuesday to determine a cause of the fire. A report was expected in a couple of weeks.
"We're happy we got there when we did and everything turned out OK," Schreck said. "It's sad, unfortunately, (the family) lost their belongings, but those can be replaced. You can't replace Grandma or a 5-year-old."
Effort is underway to find a new residence for the family.
Donations have been made for many of their basic needs — furniture, clothing, kitchenware.
Days after the fire, the coronavirus outbreak piled more misery on the family, as the parents lost their jobs for the time being after Gov. Kim Reynolds issued a state of public health disaster emergency in response to the coronavirus outbreak that largely closed restaurants in the state.
Donations have been collected at Smart Moves Iowa Realty; however, the main thing the family needs right now is a home, said Carrie Riesberg, who's spearheading effort to help the family.
"Due to the coronavirus, they are unable to work for the next month, and money is very limited," she said. "They are in the process of applying for HUD assistance, but they need help now. The children need to feel safe, and they need a place very soon. They are extremely sad and overwhelmed by their situation."
Those who want to help can donate to the family on Venmo at @Kashira-Collazo or on Cash App at $kashiracollazo.
"There is no amount of money that can take their pain away," Riesberg said. "They lost everything. Carroll is a great community, and we hope that we can all step up and help this family in need."