After waking up at 4 a.m. today for his morning run, Sen. Chuck Grassley, R-New Hartford, a family farmer and Iowa's longest-serving U.S. senator, announced on Twitter he is running for re-election to continue his work of representing Iowans in the U.S. Senate.
The decision ends months of speculation about the future of the long-time Iowa politician.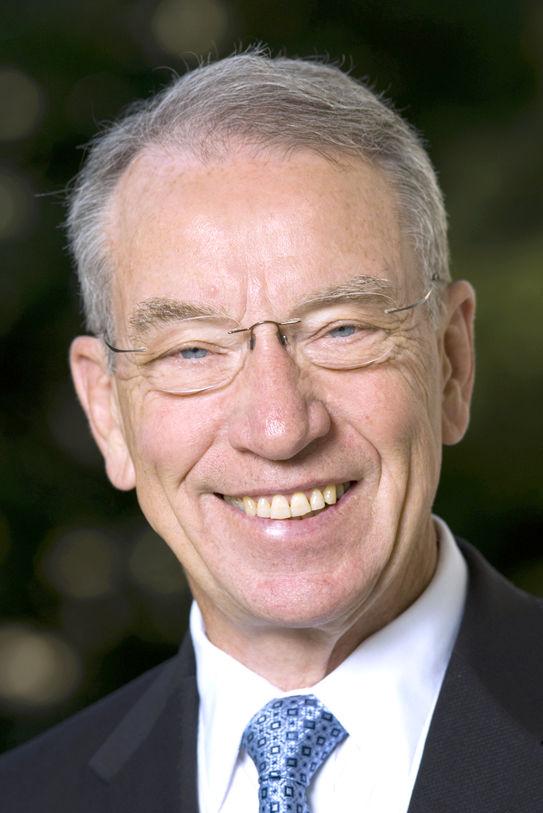 Grassley, 88, has served in the Senate since 1981. He has served in elected office since 1959 after winning election to a Statehouse seat. Grassley was in the U.S. House for six years as well.
Today and tomorrow, Grassley will meet with Iowans in a variety of settings to discuss issues.
"Serving Iowans in the United States Senate is a tremendous honor," Grassley said. "I'm working as hard as ever for the people of Iowa, and there's more work to do. In a time of crisis and polarization, Iowa needs strong, effective leadership. I'm focused on serving the people of Iowa as your senator and fighting for policies that will make Iowa an even better place to raise a family and grow a business. As I travel throughout Iowa holding Q&As at my annual 99 county meetings, Iowans have encouraged me to continue my work representing them. I'm glad to have the support of Iowans and I will work as hard as ever to earn their continued support in the months ahead. Iowans know how seriously I take my work representing them in the U.S. Senate to solve problems, which is why I never miss a vote. For example, I'm leading the effort to lower the cost of prescription drugs, give independent cattle producers a fair market, secure our border, protect the renewable fuel standard and hold government accountable to the people. (My wife) Barbara and I look forward to talking with Iowans across the state as we build a winning campaign focused on issues that are most important to Iowans."
Grassley has continued to fulfill his annual commitment to hold at least one Q&A in each of Iowa's 99 counties. Grassley has had leading roles leading the Senate Finance and Judiciary Committees, to serving as Senate president pro tempore. He's also been an influential voice for generations on agriculture policy.
The Democratic primary includes former Congresswoman Abby Finkanauer, Manilla farmer Dave Muhlbauer, Minden doctor Glenn Hurst and retired Adm. Michael Franken of Sioux City.
The primary is in June 2022 with the general election slated for November of that year.