Saying he fears inflation as the nation recovers from the pandemic, U.S. Sen. Charles Grassley, R-Iowa, said Wednesday he won't support the full national infrastructure plan President Joe Biden is developing with an eye at elusive bipartisan support.
Biden originally proposed a $2.3 trillion package but since has shaved it down to $1.7 trillion. Grassley wants it knocked down even more.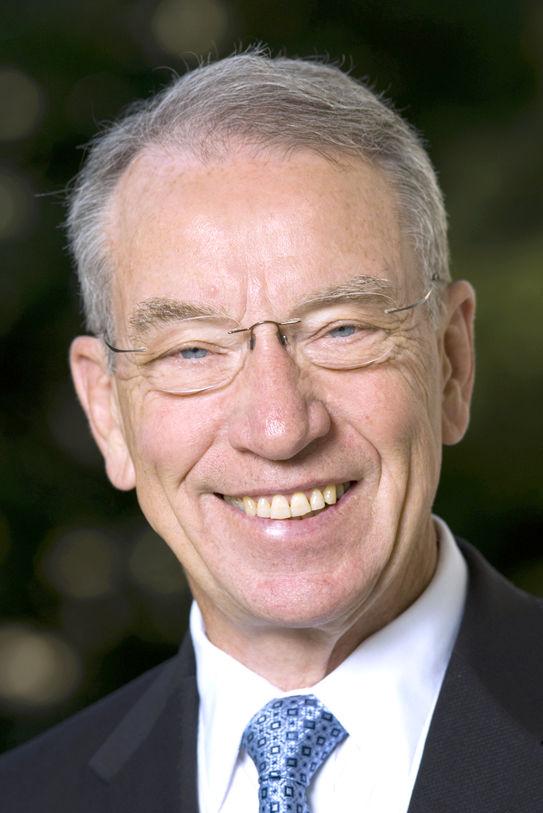 In a press call with the Times Herald and other media, Grassley said the two key factors that will determine his vote on infrastructure are: how Congress will pay for the package and inflation concerns.
To gain support, Grassley said the price tag ought to be cut down to $600 billion to $800 billion and focus more on traditional infrastructure such as roads, broadband, airports and municipal infrastructure.
Grassley joined Sen. Joni Ernst and Reps. Randy Feenstra, Ashley Hinson and Mariannette Miller-Meeks in penning a letter to Biden urging him to support biofuels in his infrastructure plan.
Biden's current plan offers subsidies for electric vehicles, only mentioning biofuel innovation once alongside a list of climate-focused technologies, including electric cars, as part of U.S. efforts to establish the country as a leader in climate science.
"I am for all of the above," Grassley said regarding his stance on biofuel, fossil fuel and renewable energy.
Grassley said America is turning more to renewable energy, but fossil fuels still will serve as a staple to the energy industry as the transition continues to unfold. In the package, Biden proposed $174 billion in investment toward electrifying vehicles.
When it comes down to the vote, Grassley said he is considering the thousands of Iowans who have jobs in the fossil fuel and biofuel industries.
Moving to the debate in Congress regarding creating a commission to investigate acts of violence at the U.S. Capitol, on Jan. 6. Grassley said there is plenty of work being done after the event already, reporting the Homeland Security Committee and the Rules Committee already have been looking into the acts on Jan. 6.
Since Jan. 6, more than 450 individuals have been charged in relation to the Capitol riot.
Grassley said a commission would duplicate efforts already in place to prosecute those involved in the violence and take greater time at the expense of taxpayers.
"If we truly want to get to the bottom of anti-government violence, we should take a broader look at the rash of riots that occurred in nearly every major city over the last year," Grassley said.
According to the Associated Press, 93 percent of Black Lives Matter protests in the summer of 2020 happened with no violence, but those that did resulted in arson and the destruction of property across the nation.
"Communities were burned, businesses were destroyed, at least 25 people were killed, property damage is estimated to be more than $2 billion," Grassley said. "So what message does Congress send to people when we have a commission for riots here but ignore the one across the rest of the country?"