Brittany Boell had just returned home with her mother after dinner Wednesday night when she saw big flames up the road on Clark Street.
The small attached garage of a house was the source of a towering fire that whipped to and fro in the wind, damaging the house and a house next door.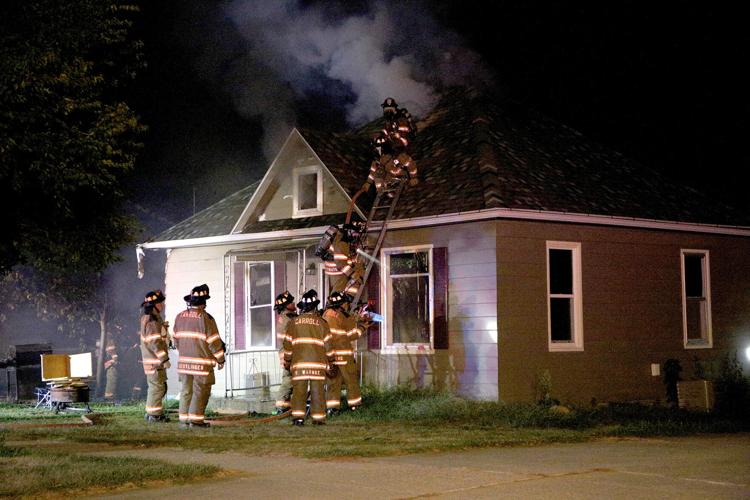 "I knew that kids lived there," Boell said. "I was just so scared those boys were in there."
Boell and her mother Loa called 911 shortly before 9 p.m. and walked to get a better look at the house at 1116 N. Clark St.
Another neighbor was banging on the front door of the house, trying to rouse anyone who might be inside. Boell said a deputy sheriff was the first to arrive, and he kicked in the door and went inside to check for people.
Sheriff Ken Pingrey said Deputy Jacob Hannasch was the first of his office to respond to the fire call.
No one was inside, and no one was injured, local fire officials said.
It took about 15 minutes for firefighters to extinguish the fire. They were at the scene for about two hours.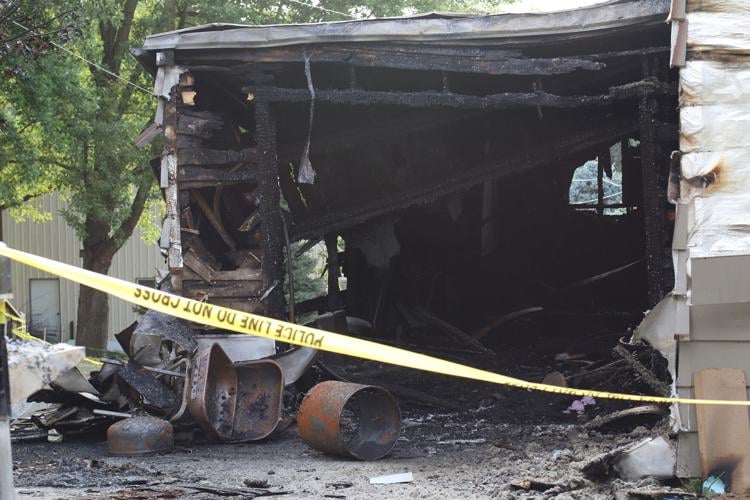 Witnesses reported hearing a series of pops or explosions when the fire ignited in the garage. Asst. Fire Chief Bob Shields ruled the fire suspicious, and a state fire marshal was expected to investigate today.
Shields estimated that the total damage caused by the fire along with the efforts to extinguish it exceeds the value of the house.
The owners of the house — Melvin and Joy Booth — own several houses in town, county records show.
Neighbors gathered in droves to watch the fire unfold that night.
"I'm just so happy the boys were out," Boell said.