A Tuesday night fire engulfed two propane trucks at Al's Corner Oil east of Breda, which led to towering flames and an explosion that propelled a fuel tank about 100 yards into a nearby field.
"Other than in movies, I've never seen something like that," Breda Fire Chief Dan Wiskus said. "It was scary and breathtaking."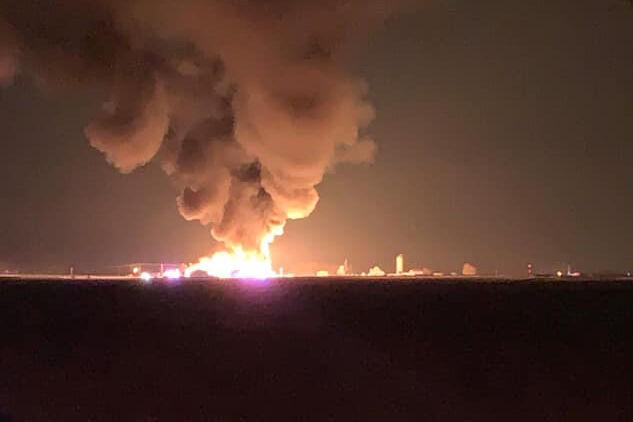 Wiskus and his firefighters responded to the blaze about 9:50 p.m. at the intersection of U.S. Highway 71 and 120th Street. They found several small buildings on fire, with flames stretching 50 to 60 feet into the air. Inside the buildings were trucks with tanks that can hold thousands of gallons of propane along with large drums of oil.
It's unclear how the fire initially ignited.
Several area fire departments joined the Breda crew as it initially sought to protect a nearby house and the main Al's Corner building from also catching fire. Wiskus said they kept a safe distance from the two propane trucks out of fear of an explosion, which happened not long after they arrived.
Laci Reitz said she was traveling home to Wall Lake from Carroll when she stopped to get a picture of the fire. With her cellphone, she zoomed in on the fire from about a half mile away, and at the moment she pressed a button to capture a photo, one of the tanks exploded.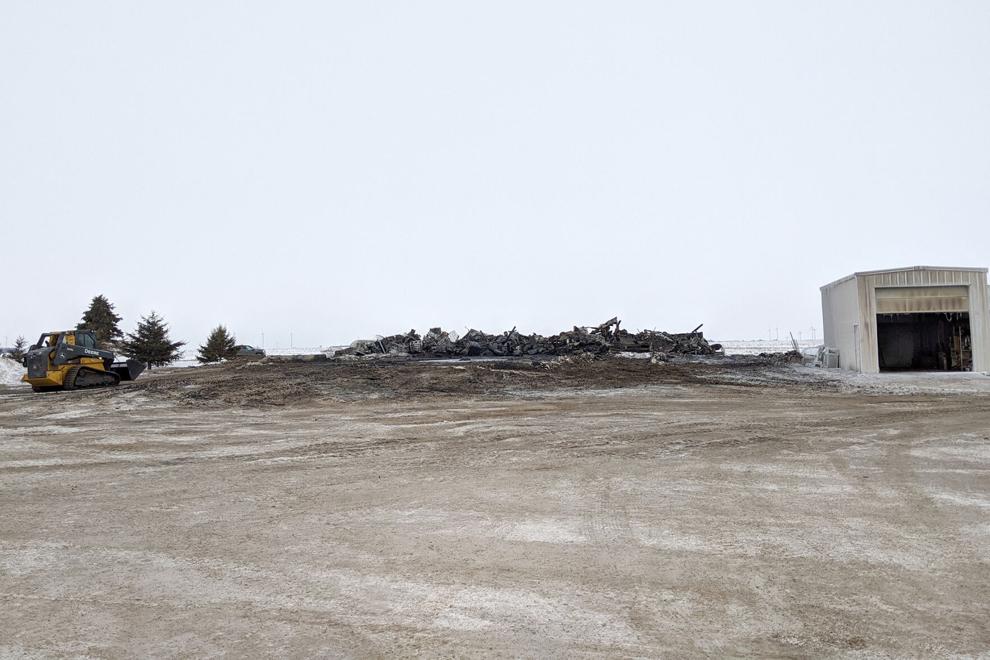 "It rocked my whole vehicle," Reitz recalled. "I turned around and got out of there."
The explosion launched a fuel tank into the air. It careened off of a nearby garage and tree and landed about 100 yards away, Wiskus said.
It took about two hours to extinguish the fire as firefighters struggled to keep their equipment from freezing in the bitter cold. They left the fire scene about 3:30 a.m.
The main Al's Corner Oil building along U.S. Highway 71 was not damaged by the fire. It is the headquarters for more than two dozen Sparky's One Stop convenience stores in the region.