For Bill Kane, the math that went into making his career decision was simple.
His first preference was to teach social studies, but earning his education credentials during the turbulent Vietnam War and Watergate era, that field was highly crowded. Kane figured there were probably 2,000 applicants for every social-studies position and 200 for every math job.
"So knowing a little bit about math, I thought I had a better shot there," Kane said.
That decision led to Kane compiling some impressive career numbers.
He's wrapping up a 47-year teaching career, including the last 44 years at Kuemper Catholic High School.
He's coached 90 teams in six sports — wrestling (head coach from 1982–2002 and 2004–06), football, boys basketball, girls softball, and boys and girls track.
And he's seen students from throughout his career go on to remarkable accomplishments in myriad walks of life.
Kane was one of the speakers in last month's virtual Friends of Kuemper Ball broadcast, and he said at that time, "The students have been amazing. I know there's one who's a professor at the University of Illinois, one's an engineer who did projects for NASA, another one is an engineer for Boeing, there are doctors, there are lawyers, there are nurses, carpenters, farmers, truck drivers. Whatever they do, they've done amazing things out there.
"Maybe one of them will go and become a Supreme Court justice (Matt McDermott, 1996 grad), or maybe one will coach an NBA basketball team to a world championship (Nick Nurse, 1985 grad). Well, I guess somebody's already done that."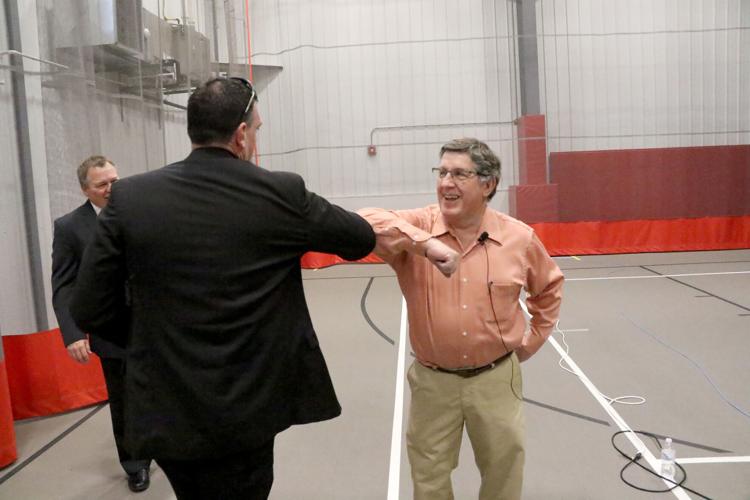 In a recent interview with the Times Herald, Kane said, "You see what these kids are doing, it's just amazing, and it makes you feel good, not that you were the reason they did what they did, but maybe you had a little bit to do with that."
He added, "I love working with kids. There have been thousands of them that went through that classroom door. Great kids. They come from great families. I've been very fortunate. I've just loved it. I could walk back into a classroom tomorrow and have fun."
Indeed, Kane blended into his classroom both academic rigor and many good times. He was well-known for his storytelling and playing some jokes. He even dressed in burger or leprechaun costumes to reward students for their success in math-team competitions. In one state contest, Kuemper compiled a remarkable run of seven championships, one second-place finish and one third-place showing.
"I tell the kids my high school math teacher was dry as a piece of toast. It was not a lot of fun," he shared. "I said I did not want my math classes to be that way. I wanted them to learn the math, but I wanted them to have fun, too. I think we have been able to do that all these years."
He added, "They still had to learn the math. That was No. 1. I always told them, 'I don't care what you know when you walk in the door, what matters to me is what you know when you walk out. That's what's important. When you go to college, do you know what you're doing?' And our kids were always successful. I've always had fun. If I didn't have fun, I wouldn't have been here this long."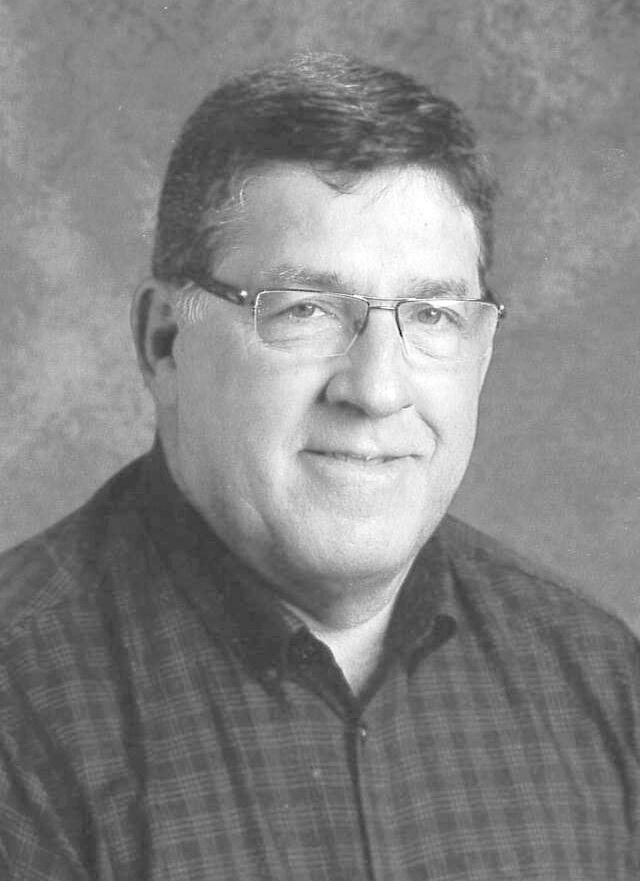 That strategy has brought Kane multiple honors. In 2008, he received the Joseph B. Whitehead Educator of Distinction Award from the Coca-Cola Scholarship Foundation, and in 2010, he received the Nobel Educator of Distinction Award, which was presented by Claes Nobel, the oldest living member of the Nobel family.
Now he's ending a career on a high note with the announcement of his selection for an Excellence in Education Award from the Catholic Diocese of Sioux City.
Since 1992, Kane primarily has taught calculus, precalculus, trigonometry and algebra II. He said Kuemper stands out for the number of students who take higher-level math courses, which has served them well as they've pursued degrees in such areas as engineering, medicine, pharmacy or business.
"We have so many kids who go and do stuff like that," he said. "We have a lot of engineers out there, a lot of doctors. When I went to meetings on calculus, we had to tell how many kids we had in calc, and nobody could believe how many we had. We always had at least twice as many as anybody else. Why? It's what the parents expect of their kids. The thing Kuemper kids have done, are doing and will do are amazing. We had so many kids go through the upper math. Maybe we're starting to see that slow down a little bit, but I think the parents are still going to push their kids to great heights."
One thing Kane has enjoyed about wrestling for the answers in math is that the rules in the subject stay the same.
"To me, math is black and white," he said. "You can't argue this or that. It's the way it is. The kids can't argue a point. When you get into social studies, you can argue this point, that point. There's no argument in math."
Before coming to Kuemper, Kane taught and coached from 1973–76 at Garrigan Catholic High School in Algona, where a couple of his students were Denis Bormann, former longtime Kuemper teacher and coach, and Father Tim Johnson, former Holy Spirit Parish pastor who's now at St. Joseph Parish in Milford.
During his coaching career, Kane worked with numerous state wrestling and track qualifiers.
"I got to coach some great athletes," he said. "I probably got more fun seeing the kids who weren't necessarily great athletes but worked hard and got down to Des Moines (for state events). I probably had more fun watching them, just how hard they had to work to get what they wanted."
Kane himself had a successful athletic career at Milford High School (now Okoboji) where he graduated in 1969 and the former Westmar College in Le Mars, where he graduated with degrees in mathematics and physical education in 1973. At Milford, he was a state qualifier in wrestling and still holds the school football record of 32 tackles in a game. At Westmar, he was part of the wrestling team that set a national record of 36 straight dual-match victories. However, a history of concussions ended his career and he became a student coach at Meridan-Cleghorn High School for 1971–72. He student-taught at Garrigan before he was hired for his first teaching position there from 1973–76.
Bill and his wife, Vickie, who is an Okoboji High School graduate, married on Aug. 10, 1973, which was a Friday night, and he began coaching football at Garrigan the next Monday morning. Vickie formerly worked at the former First Federal Savings and Loan and then in bookkeeping at Performance Tire and Service, formerly Paul & Wayne's. The couple's three daughters all graduated from Kuemper — Nikki in 1992, Traci in 1993 and Tara in 1996. Nikki, who was married to Chad Peterson, a 1992 Carroll High grad, and lived in Omaha, passed away in 2018. Traci serves as controller at Graphic Edge, and Tara is an registered nurse with UCS Healthcare in Carroll. Bill and Vickie have six grandchildren and two great-grandchildren.
Bill, a son of the late Bill and Elvera Kane, said he's toyed with the idea of writing the life story of his dad. During the Great Depression, his dad ran out of WPA work and rode a horse the more than 200 miles from his home at Platte, South Dakota, to Harris, Iowa, where he found jobs on farms spared the worst of the Dust Bowl. He later lost a leg in a farm accident.
Kane's retirement plans include a lot of golf, visiting the grandkids and grandkids, and traveling south in wintertime.
"I don't like the cold anymore. I used to love it when I was younger up in northern Iowa," he said.