Lacey Marie Brandt, daughter of Adam and Kendra Brandt of Manilla, was born alongside Highway 30 on the west side of Carroll at 4:50 a.m. Saturday, March 20, weighing 7 pounds, 12 ounces and measuring 19 inches long.
While rushing to The Birth Place at St. Anthony Regional Hospital, the Brandts knew they weren't going to make it in time, as they had to drive a half hour to Carroll. They made it as far as Haley Equipment before having to pull over and having Adam deliver Lacey alongside the road. Adam and Kendra wrapped their new baby in a blanket and kept driving before even realizing that they had a little girl.
They were more shocked that it was a girl than anything, they said.
A Carroll County ambulance met them at the Highways 30 and 71 intersection and drove Kendra the rest of the way to St. Anthony, while Dad followed behind.
The doctor told Kendra, who had been having contractions two days prior to birth, that she had a feeling the baby was going to come fast — but not quite this fast.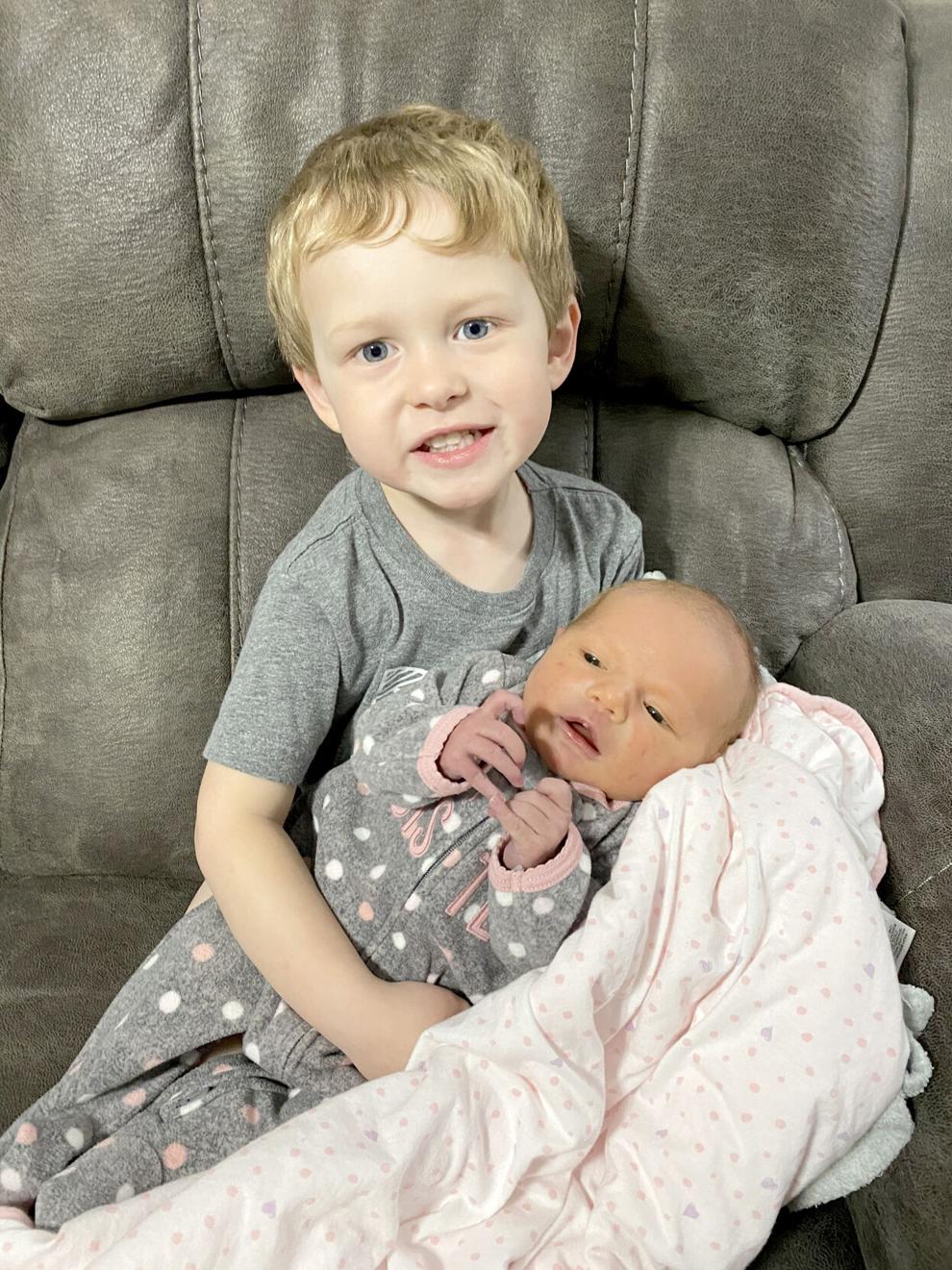 Adam and Kendra attended IKM-Manning High School together, graduating in 2011 and 2014, respectively. They married on Sept. 23, 2017. Lacey came home to a proud big brother, 2-year-old Henry.
Adam, his dad and brother Nate farm together and raise black Angus cows.
Lacey and Henry's grandparents are Jerry and Trish Brandt of Manilla, who farm, and Rick and Renee Willenborg of Manning, owners of Willenborg Repair Truck Shop in Manning. Aunts and uncles are Adam's brothers Nate, Jonathan, Tyler and sister Amy and Kendra's sisters Roxy, Marissa and Ericka.