JEFFERSON: Landus will be prepared to accept grain from area farmers and will boost safety measures in the wake of a May explosion and ongoing small, but contained, fires at its Jefferson operation, the cooperative's president and CEO Matt Carstens said in an open community forum last week.
"I understand, my team understands, the pain that this has caused this community," said Carstens, a native of Bagley who lives in Guthrie County. "You should expect better, and we will give you better."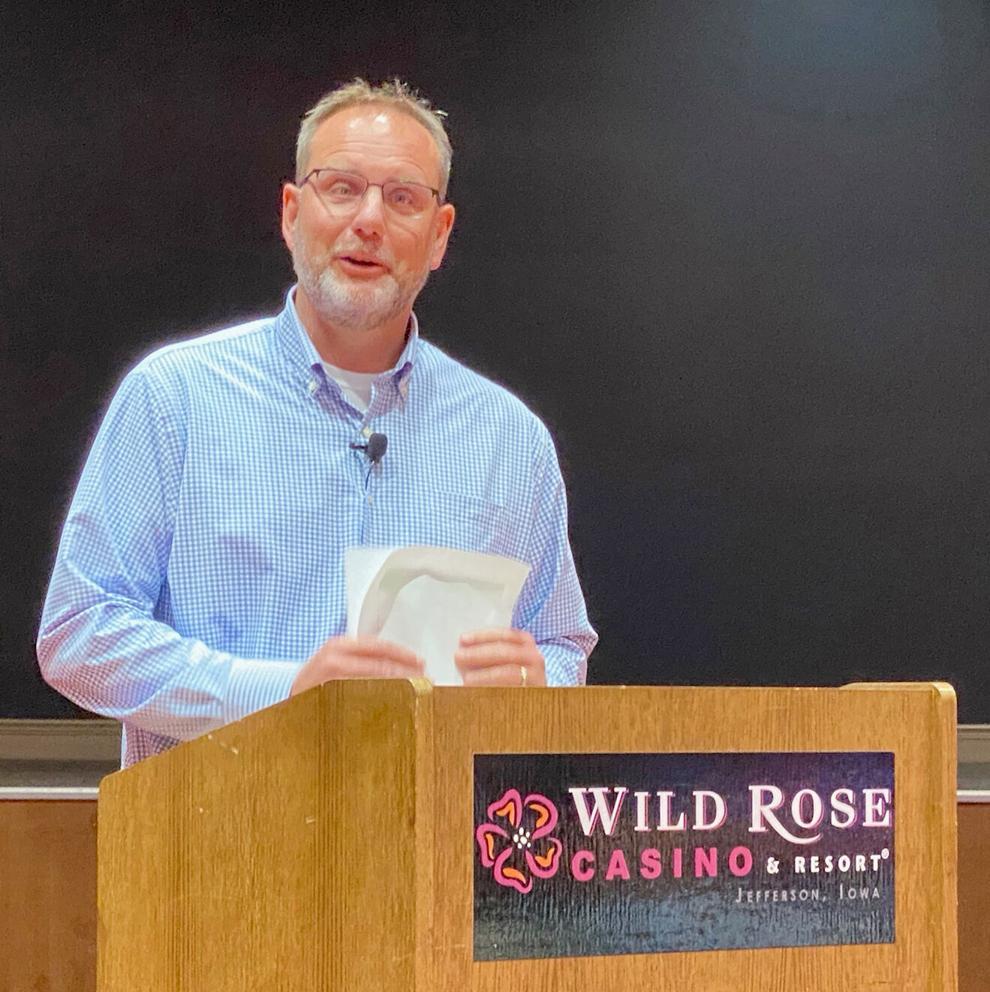 In a detailed presentation to dozens of people at Wild Rose Casino & Resort Wednesday on the May 14 explosion (in which no one was injured or killed), cooperative leaders, an explosions expert and local officials also reported that the cause of the incident remains under investigation.
"As far as a root cause, we're just not sure yet," said Peter Dahl, a fire-and-explosion investigator with Webster, Minnesota-based Dahl & Associates, Inc.
Dahl said the strategy now is to lower grain and remove it from storage so firefighters can extinguish some small blazes. He described the effort as a marathon.
In words of assurance to farmer-members, Carstens said insurance will cover property damages — which run into the millions of dollars — and certain business losses, a key announcement as many farmers not only use Landus for grain transport and marketing but also own equity in what is the state's largest agricultural cooperative.
"We're here to say we're going to be ready" to take grain during harvest, said B.J. Hill, Landus's Jefferson local lead.
In fact, he said the Jefferson location wants to be moving grain by July 1.
If producers normally take grain to Landus in Jefferson, then keep doing so, Carstens said. Landus has locations in 60 communities, including nearby Boone.
The last several weeks have been challenging for Landus as well as the Jefferson Fire Department as the recovery from the blast continues.
At about 8 a.m. Friday, May 14, Landus confirmed a dust explosion in Jefferson. The cooperative quickly told the media the episode resulted in a still-developing amount of business damage, but no loss of life or injury.
Carstens said Landus employees followed protocols.
"Those employees did their jobs," Carstens said. "This is absolutely one of our best-performing facilities."
Landus Jefferson loads 17 to 20 110-rail-car trains annually.
Dahl, the outside investigator, said the personnel running Landus Jefferson are competent.
"This facility was extremely clean," he said.
Jack Williams, the Greene County sheriff and chief of the Jefferson Fire Department, said the sheriff's office drone has been used to scout the scene to assist firefighters and Landus. Members of the Jefferson Fire Department have put in 531 hours, with many firefighters in the volunteer department taking vacation time to work the explosion site.
Landus donated $15,000 to the Jefferson Fire Department, and $1,000 each to the Carroll, Scranton and Grand Junction fire departments for assisting.