Leann and Bryan Baumhover were captivated by the vivid, lush flowers that seemed to protrude from direction of the warehouse.
But there wasn't time to stand and gaze at the abundance of plants filling the warehouse — they had a lot of work to do.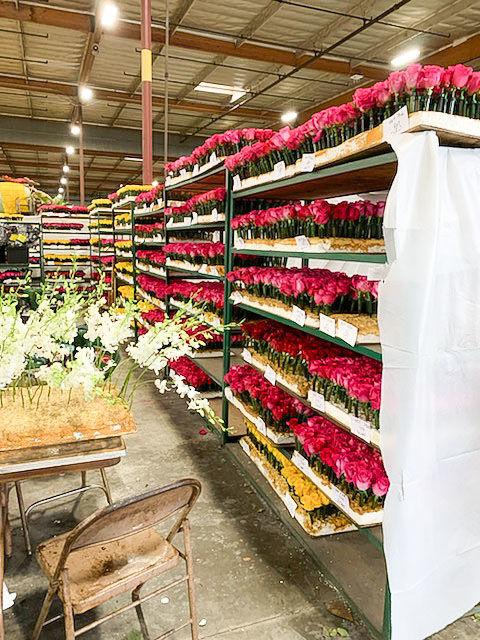 The Baumhovers found that volunteering their time to help create floats out of beautiful, delicate flowers wasn't easy work. They worked long, chaotic days.
And when the parade was over, there was still more to do.
Leann and Bryan rode through the bustling streets of Los Angeles, where they were struck by disbelief.
Along the sidewalks, they saw hundreds of people camped out. They lay under tattered blankets, slept near ditches and made their homes along the cold, littered roads.
The picture before them was unlike anything Leann and Bryan had ever seen or imagined.
But just like when they gazed at the mesmerizing flowers, they couldn't tear their eyes away from this scene. Just like before — they were there to help.
Carroll residents Leann and Bryan Baumhover recently spent a week volunteering in Los Angeles, where they helped place hundreds of different types of flowers — particularly roses — or other "natural" items like coffee grounds, limes, beans and more onto floats to prepare for the annual Rose Bowl Parade, which takes place every year on New Year's Day.
The Baumhovers — Bryan is grocery manager at Fareway, and Leann is a quilter and seamstress — traveled to California with their daughter Brynna, 24, and another Iowa family as part of the Iowa District West Missouri Synod Lutheran Individual Outreach With Adults and Youth program, where they spent a few days helping prepare for the parade, which attracts hundreds of thousands of people every year to watch the dozens of floats and performers in Pasadena, California.
When their time as "petal pusher" volunteers for the parade was over, they spent a day exploring San Diego before they were transported to Skid Row, an area in Los Angeles occupied by thousands of people experiencing homelessness.
"There are people that choose to be homeless," Leann said. "That's the only life they know. It's really sad. If you gave them one pair of socks — they were so gracious."
For the day, the Baumhovers volunteered at Union Rescue Mission, a nonprofit Christian organization that helps women, children and men experiencing homelessness in Los Angeles.
During their time along Skid Row, they handed out toiletry kits and bundles with reusable grocery bags, children's books and more.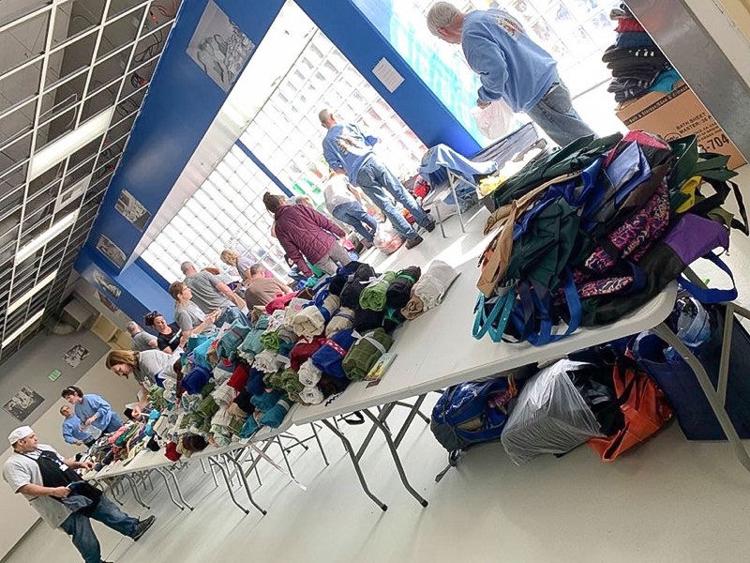 Before setting off for California, the Baumhovers packed an extra suitcase stuffed full of items they would donate to those helped by the organization. But what they didn't expect was how grateful those receiving the gifts would be, Leann said.
"There was one man that was just so, so excited, because they let him have an entire stick of deodorant," she said. "He said, 'I can keep this?' and they said, 'Yes.' "
Leann and Bryan said they initially learned about the trip from others in the Carroll area that have attended. One day, they would like to go again. But for now, they are grateful for the experience, and the ability to give to others in need, they said.
"It was a great opportunity to meet a lot of people from all different walks of life," Leann said. "I would say it's a life-changing thing. You don't have to leave our country to take care of people who are in dire need of anything."