Although none of the dozen-plus presumptively confirmed coronavirus cases in Iowa had reached Carroll County or the surrounding areas as of mid-week, local entities are taking measures to prepare for the virus's potential spread.
Area hospitals and nursing homes are restricting visitors at varying levels, and Des Moines Area Community College soon will switch to mostly online class formats for the time being.
As of Wednesday, 13 people in Iowa had presumptively tested positive the 2019 novel coronavirus (COVID-19), 12 in Johnson County and one in Pottawattamie County, according to the Iowa Department of Public Health.
After DMACC's planned spring break March 16–20, the class will not hold face-to-face classes the week of March 23-28 to allow self-isolation of any students or employees who have traveled. Online courses will resume March 23, and any exceptions will be addressed one by one, according to a news release.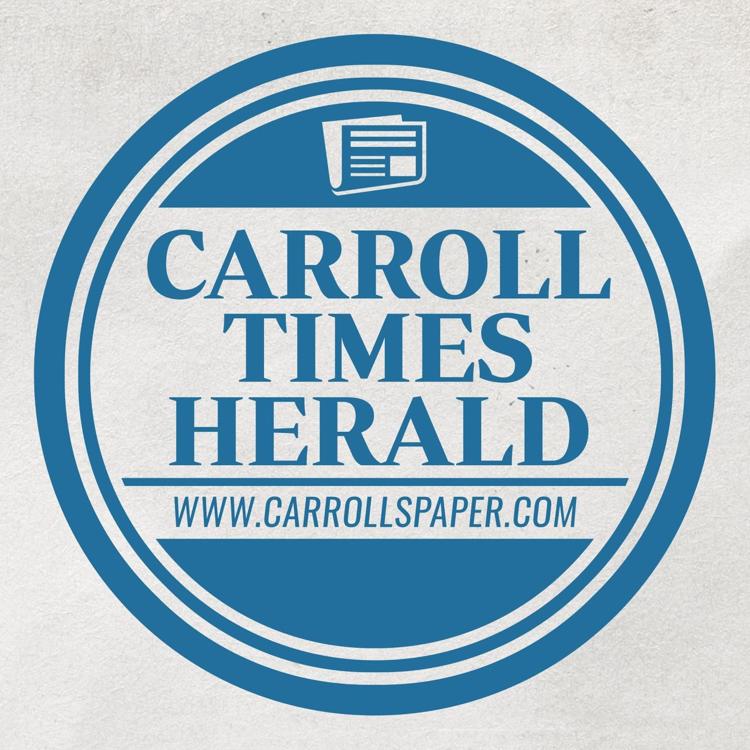 Starting March 30, most classes will be delivered online until further notice; some lab-based, hands-on classes will continue to meet in person. Students will be notified of plans for their classes. Campuses will remain open and services will continued to be operated, including libraries and computer labs. The spring term will conclude May 4 as planned, according to the release. More updates will be posted at www.dmacc.edu/coronavirus.
St. Anthony Regional Hospital is restricting visitors to St. Anthony Nursing Home and Garden View. Family members and guests are asked to limit their visits unless absolutely necessary, and anyone who has traveled outside the country recently or has symptoms of coronavirus — cough, fever, shortness of breath — are asked not to visit.
The hospital also has canceled support group meetings, as well as the Girls Night Out event scheduled for March 25.
"St. Anthony has been proactively preparing for the likelihood of a positive COVID-19 test in Iowa," said Ed Smith, president and CEO of St. Anthony, in a news release. "Now that the first … presumptive cases have been identified, it continues to be important to practice safe habits like frequent hand washing, staying home when ill and covering coughs and sneezes with a tissue."
Individual risk is dependent upon exposure to COVID-19, which includes travelers returning from affected locations. Everyday prevention methods are very important. Washing your hands, staying home if you are ill and covering your coughs or sneezes with a tissue to help prevent spreading the virus. Frequently clean surfaces in your home (like light switches, countertops, door knobs) following the directions on cleaning product labels.
Any person experiencing upper respiratory illness symptoms is encouraged to call their physician for further instructions. Anyone with a fever should not go to school or work.
Other area hospitals, nursing homes and assisted-living facilities are restricting visitors as well.
Accura Healthcare of Carroll is screening all employees and visitors at the door and strongly advises no one visits the facility unless it is absolutely necessary.
Journey Senior Services has restricted visitation to immediate family — spouses or children.
Regency Park of Carroll is limiting all visitors when possible and screening visitors at the door and requests that family, friends and vendors do not visit the center unless it is absolutely necessary. The center also requests visitors avoid shaking hands and hugging.
SunnyBrook has restricted visitors, staff and vendors who have traveled outside of the country recently or have cold- or flu-like symptoms. Family and friends can visit, but other visitors such as entertainers or students are limited, and all visitors go through a screening process, answering questions and having their temperature taken.
"It's not anything we want to (cause) panic or create alarm over," said Melissa Wiebenga, director of community relations for Senior Housing Management, the management company for SunnyBrook of Carroll. "We just want to do our best to put those precautions in place to protect the residents of our communities."
Manning Regional Healthcare Center announced a temporary visitor restriction Wednesday as well: Only immediate family can visit patients, and visitors must be symptom-free for the last 48 hours and must wash or sanitize their hands before entering and after leaving a patient's room.
Most of these changes are in place until further notice and were last updated as of Wednesday; each entity might adjust its policies as more information about the virus is released.