In recognition of National Teen Dating Violence Awareness and Prevention Month, Family Crisis Centers is aiming to reach students at Carroll High School and other area schools with this message: Love doesn't hurt.
The center recently distributed magnets with that message and contact information for FCC to local high schools. Carroll High School received 500 magnets to place on student lockers.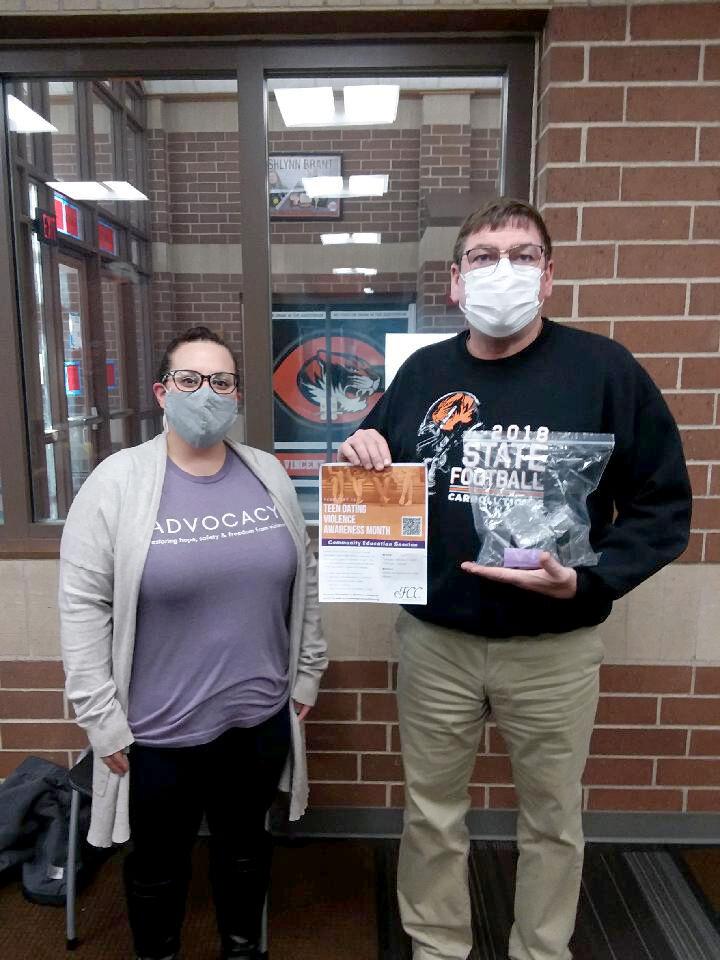 The initiative allows the center to get information to teens in a different way, since advocates haven't been able to visit schools to speak with students in person because of coronavirus restrictions.
In the past year, 1 in 10 high school students contacted the National Domestic Violence Hotline because they were experiencing dating violence, according to information from Family Crisis Centers. Because of that, FCC is placing more emphasis on reaching out to local teens.
The magnets state, "Love doesn't: pressure you; isolate you; control you; hit, slap or push you; tell you what to do; invade your privacy."
They invite students to text "IOWAHELP" to 20121 or to call 1-800-382-5603.
The magnets were purchased with funding from Communities 4 Children Decategorization and Community Partnership for Protecting Children Neighborhood/Community Network Mini Grants.
Overall, more than 3,300 students in the area received the magnets.
Family Crisis Centers provides support and resources to people experiencing domestic violence. The services are free and confidential and available to people of all ages. Representatives from the center are available 24/7. More information is available at www.familycrisiscenters.org.
"Our goal is to let our teens know what a healthy relationship is, and the red flags to an unhealthy relationship, as they navigate through their teen years into adulthood, as well as who they can reach out to for help or more information," said Michelle James, a victim advocate with FCC serving Crawford, Ida and Monona counties. "Our teens are facing many challenges within the dating world, especially with COVID, as dating scenes are not what they used to be."