MANNING: A young dentist who recently opened up practice in Manning is happy with his first year there — and his office already is looking at expanding.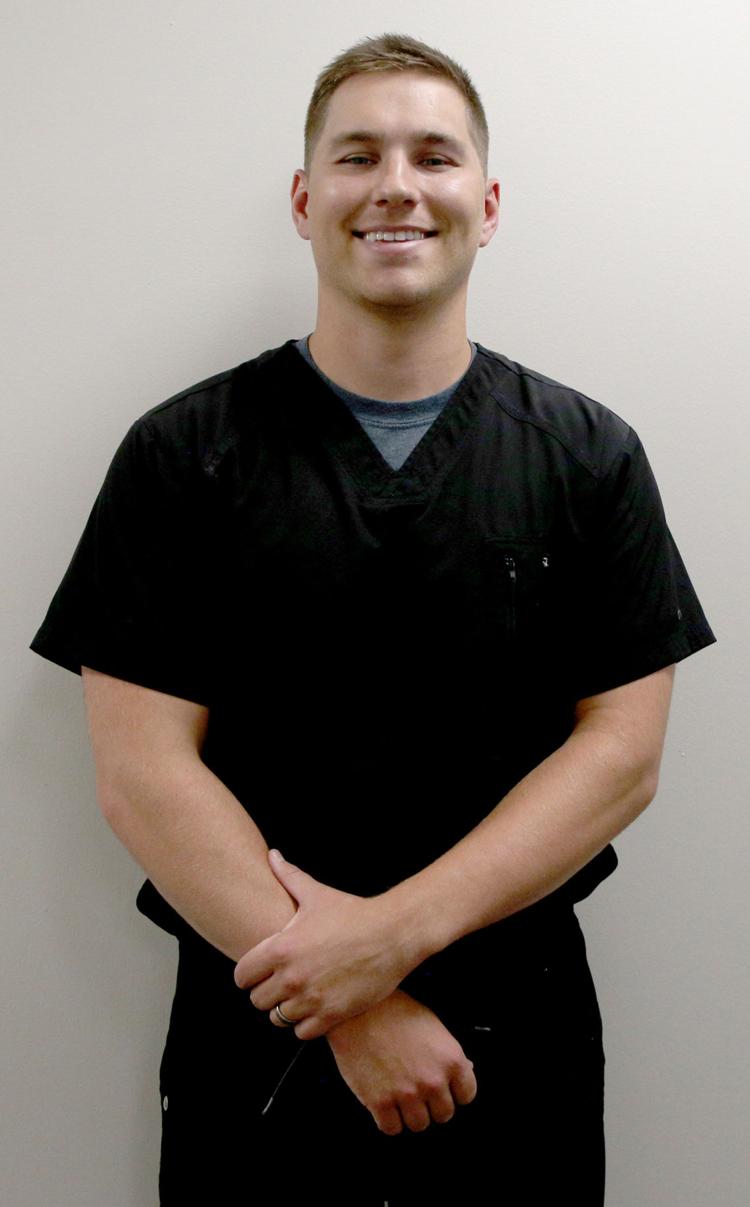 Dr. Derek Schwartz with Manning Dental has been providing the community with dentistry services for almost a year.
Originally from Harlan, Schwartz obtained his undergraduate degree from Buena Vista University and attended the University of Iowa for dental school. He graduated in 2019 and knew he wanted to be in a smaller town and close to home again. Manning is about 30 miles from Harlan.
The previous dentist in Manning had retired recently, so the community was in search of someone new.
"So I knew the community had supported one for a while and they were kind of actively looking for someone to replace him," Schwartz said. "Just kind of through the grapevine, I had heard that there was a pretty good opportunity for a dentist here."
Schwartz practices at Manning Dental and also has a co-owner who has been a dentist for about eight years and practices in Atlantic. After searching and planning for a location, Schwartz and his partner acquired the old City Hall building in Manning.
They renovated the building — electric work, plumbing, moving in equipment — to turn it into the dental office it is today.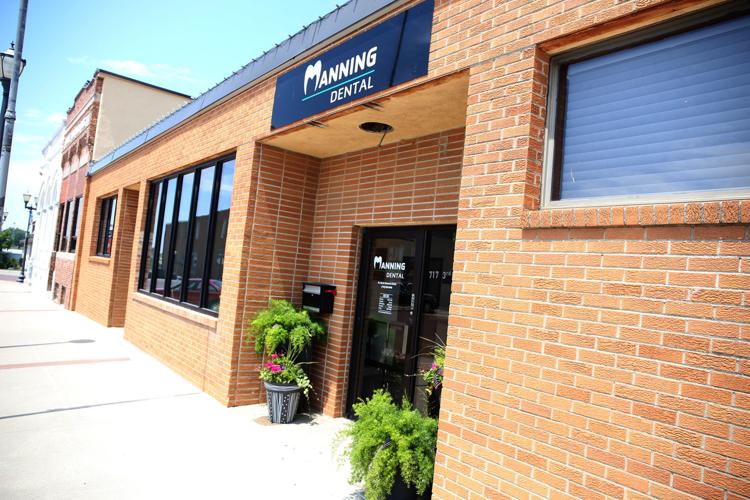 In August of 2019, they opened their doors for patients. At the start, it was a lot of "word of mouth," Schwartz said, and now they are focusing on other marketing methods. They've been working with newspapers and radio stations for advertisements and have a Facebook page.
"It's a big investment in the community and whatnot," Schwartz said. "But I think if you invest and show that you're helping, interested in being here long term and you want to provide a good service, then I think eventually that will return and people will start to support you."
For Manning Dental staff, they put out some advertisements and job search inquiries. With dentistry, Schwartz said offices can notify dental assisting or hygiene schools that jobs are available. They went through the interview process and selected a dental hygienist, Kristin O'Brien, a dental assistant, Sophia Grandgenett, and an office manager, Alli Leinen.
Schwartz and his wife, Sadie, live in nearby Templeton. Sadie works as a speech pathologist for Green Hills Area Education Agency. They are expecting their first child in October and see the area as a good one to raise a family.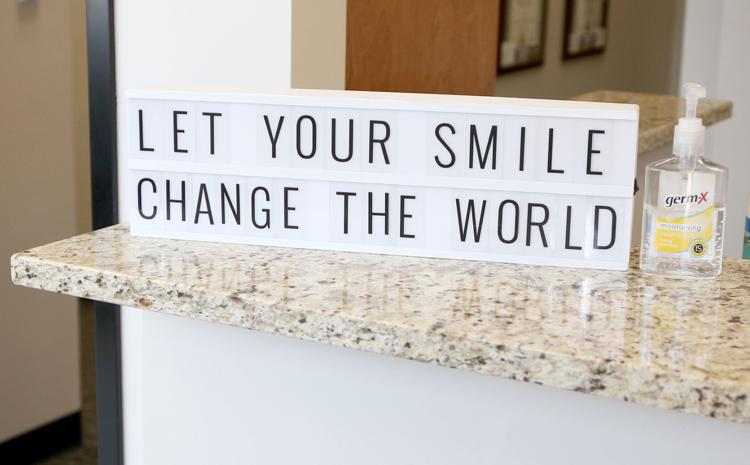 "It's been great so far, very supportive," Schwartz said of the Manning and Templeton communities. "I feel very excited that we're here. I think people are very excited that there's a dentist here and specifically that my wife and I are here. I feel like they're happy to see a younger couple move in."
The coronavirus pandemic was an unexpected twist for Manning Dental, but Schwartz's wife was able to continue work from home. Since the Manning Dental office reopened on May 11, they have been busy, and "we kind of picked up right where we left off," he said.
Expanding services is in Schwartz's future, as he and his partner will be opening a practice in Wall Lake in August; he plans to split his time between Manning Dental and the Wall Lake office.
"With the Wall Lake thing, pretty much we're just going to test the waters, see how busy up there is, see how busy Manning is," he said. "I fully see Manning becoming a four-and-a-half, five-days-a-week, full-time practice."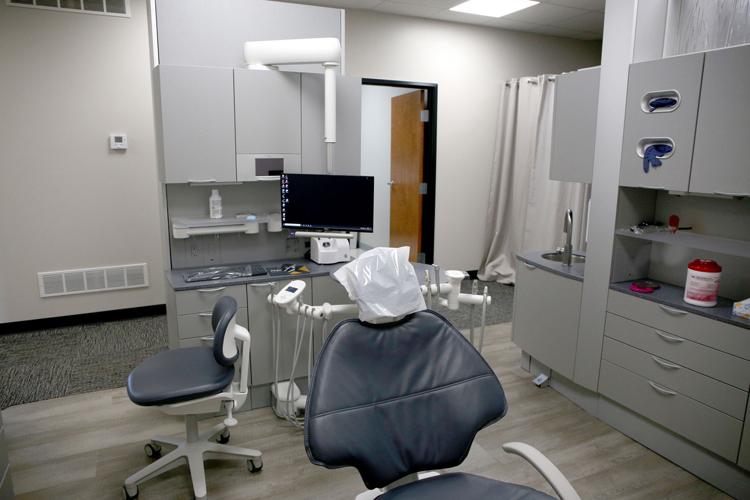 Manning Dental can be reached at 712-655-4040. The office is open from 8 a.m. to 4:30 p.m. on Mondays and Wednesdays, and from 9 a.m. to 5 p.m. on Fridays.