Carroll City Councilman Clay Haley, a Republican who describes himself as conservative, says the toxicity of national politics and social-media-inspired ideologies have no place in local government, where decisions should be made based on what's best for Carroll, not what's in line with some broader philosophies on big or small government.
Haley, a forceful and foundational voice behind the city's first-ever rental-housing-inspection plan, says vocal opposition to it doesn't seem to be based so much on the merits here in Carroll, but in adherence to broader talking points about how government should just stay out of people's lives.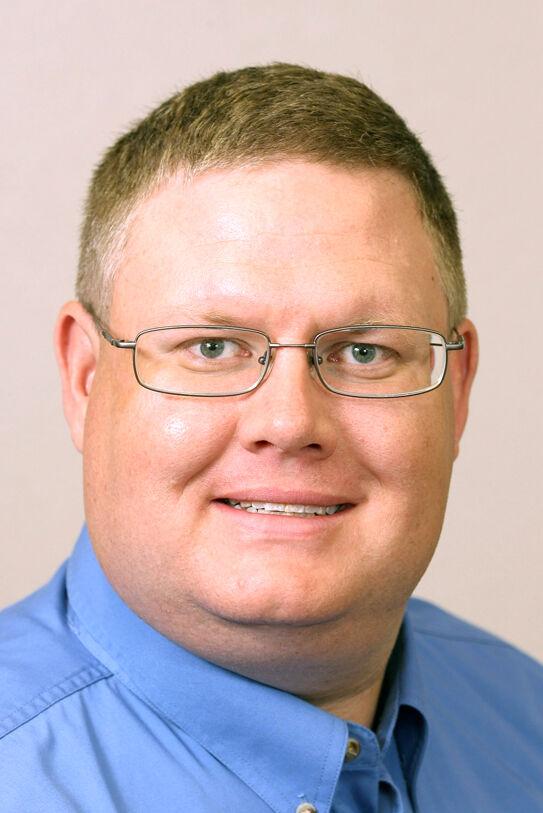 "I do think that it is just pure political beliefs that's driving this," Haley said of the opposition to the ordinance. "It's very unfortunate that we have to bring a national political climate to a city meeting."
In a phone interview, Haley said he sees the rental rules as a life-and-death issue, and a safety mechanism that in many other cities is a matter of routine while being dangerously absent in Carroll.
"If we can keep one person, one child, from being hurt or killed with this ordinance, then it has more than met its need for me," Haley said.
Last week, in a spirited meeting — in which landlords accused the city of recklessness for implementing inspections during a global pandemic, and Haley said property owners were lying about the reason for recent rent increases — the City Council voted 4-2 on the second of three necessary votes to implement the rental-housing ordinance.
"I don't think you all understand the panic you have created in some of our renters," Carroll landlord Dave Farrell said.
Another landlord, Margaret Saddoris, said the inspection plan runs counter to the goals of boosting workforce and affordable housing in Carroll.
"We didn't just think this up, and this hasn't been rushed through," Haley said in the phone interview.
Haley said the origin of the ordinance is his attendance, along with Councilman Mike Kots, at a League Of Cities meeting in which they took in a program on rental housing inspections. They then researched the matter.
"We saw it as a beneficial program, that it could not only make things safer for those folks in the community, those renters," Haley said.
Haley said he has heard all manner and variety of complaints from tenants in Carroll, notably one about the absence of an egress window in a kid's room.
He's also heard reports of holes in the floors — a situation Councilwoman Carolyn Siemann mentioned in a recent meeting as well, when she described on family who had placed a table over a hole in the floor to keep children from falling through.
"If we want good workforce housing, we've got to have just that — good housing," Haley said. "I would be concerned that some of the less-scrupulous landlords are really dragging things down for those landlords who are doing a good job."
Haley said the city has no intention of sending inspectors out into homes while COVID-19 remains a concern.
"At this point, it is time to get the ordinance on the books and start preparing for it, to make it happen," he said.
Haley has seen reports about landlords increasing rents as a result of the ordinance. One landlord sent a letter to tenants setting a $35-a-month rent increase starting Dec. 1, according to an email of the letter to tenants obtained by City Manager Mike Pogge-Weaver and forwarded to the City Council (an action that makes the letter public record).
"I believe that they are ideologically upset," Haley said of some Carroll landlords. "They don't like having any rules put upon them and I think they are trying to delay the passing of the ordinance, if not to completely kill and stop it from ever coming about."
The rental housing plan would create an inspection regime on a complaint basis or every three years with an annual permit fee of $35 for the first unit in a complex, and $10 every year for each additional unit. Landlords could be hit with municipal infractions of up to $500 if they fail to make corrections after inspections.
Smoke detectors would be required in the bedrooms of all rental units, and certain standards would have to be met on electrical and plumbing work, with a host of other structural requirements city officials say are common in other cities and enhance the safety of tenants, law enforcement and firefighters who may be called to houses and apartment buildings.
All of that considered, Haley, while knowing of rent increases in Carroll, said he did not know of any landlords imposing hikes that he would describe as fleecing tenants.
Haley predicts the 4-2 majority is solid and will hold for another vote on the rental-housing code.
"I would say that the majority of the council is in favor of this," Haley said. "Even those who are opposed have an interest in seeing it through but just not at this time."
Haley, Siemann, Kots and Councilwoman Misty Boes support the rental-housing ordinance. Council members LaVern Dirkx and Jerry Fleshner are concerned about implementing a detailed new city policy during a pandemic and remain opposed at this time.