Jim and the late Marjorie Knott are well known and respected in the Carroll area with a long history of service.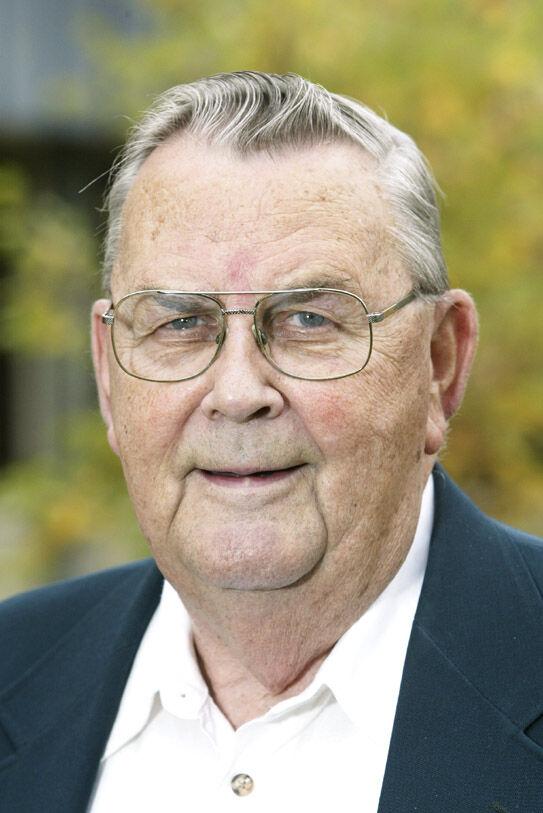 Jim has served as an educator in Carroll for more than 50 years, as a teacher and speech/debate/mock trial coach at Carroll High School, dean and provost of the Des Moines Area Community College Carroll Campus and now as a current member of the DMACC Board of Trustees.
Marge was a highly accomplished nurse who began a career at St. Anthony Regional Hospital in Carroll that spanned more than 60 years.
Soon, thanks to the donations of Knott family members, friends and colleagues and many others, the Knotts will be honored at DMACC. A primary feature in the new addition there will be named be the "James and Marjorie Knott Commons."
Donations of $75,000 are being made by the Knott family and friends to the DMACC Foundation for the naming of the space, which the DMACC Board of Directors approved this week.
Jim Knott was hired as dean of the Carroll Campus on July 1, 1988. He served as dean and later provost until June 30, 2006. Prior to that, he was head of the English Department teaching English, literature, humanities, speech and drama at Carroll High School from 1962-1987. He also taught evening classes at DMACC. Knott has served on the DMACC Board of Trustees since October 2006.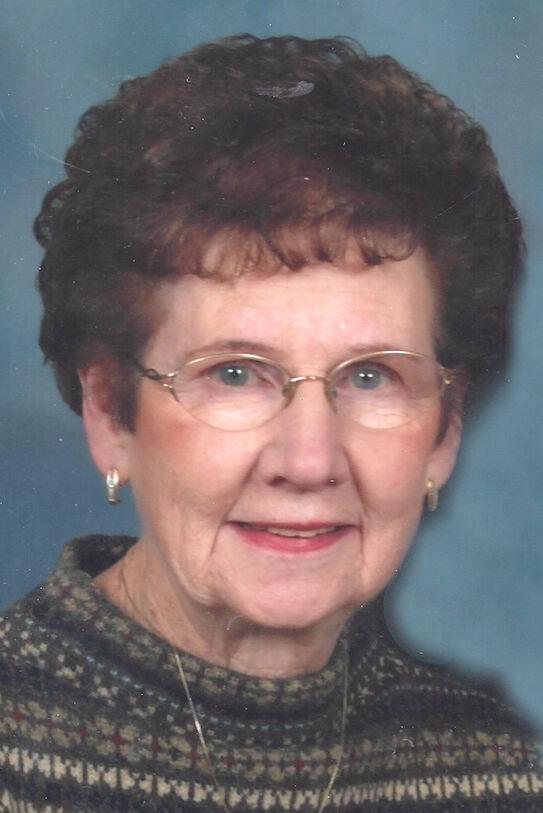 Marge's career in nursing spanned more than 60 years, including 50 years at St. Anthony Regional Hospital in Carroll. She started at St. Anthony as a floor nurse and worked her way up the managerial chain to become director of nursing.
"She was proud nurses were trained at DMACC/Carroll," said Bradley Knott, one of Jim and Marge's seven children, all of whom attended DMACC.
Jim and Marge were married nearly 66 years. Marge passed away in July 2019 at the age of 88.
"One of the first people I met when I came to DMACC in 2003 was Jim Knott," said Rob Denson, DMACC president. "Jim's service to DMACC and the greater Carroll community has been unwavering and exemplary. He wants only one thing for Carroll-area students, and that is excellence. He understood the importance of having a college in Carroll, and he wanted DMACC to be second to none. The donors who contributed toward this designation want everyone to know, every time they enter the building, what an asset Jim and Marge have been, and for all future DMACC students and community members to enjoy this facility in their name."
Construction on the 11,700 square-foot, $4.2 million dollar Carroll Campus project began in July 2020. The new addition will include:
— Applied engineering lab
— An indoor commons area for both college and community events.
"The James and Marjorie Knott Commons area will be used for student study space but also an area for the community to come together, exchange ideas and hear from various speakers we host on campus," Carroll Campus Provost Dr. Joel Lundstrom said.
Ketsie Wilkins, daughter of Jim and Marge, said she and her siblings are thrilled and honored to have the commons named after their parents.
"My dad and mom are firm believers and supporters of education and higher education," Wilkins said. "They loved teaching and nursing. Nothing would make my dad prouder and happier than seeing my mother's name next to his in this honor. They were true partners in all they did."
Doug Knott, another son of Jim and Marge, said his dad envisioned the potential in having a DMACC campus in Carroll.
"My dad saw the opportunity DMACC held for the Carroll community when it was just a couple of instructors teaching night classes once or twice a week," Doug Knott said. "He gave up his job as a classroom teacher — which he loved — in order to establish the DMACC campus in Carroll and carry it forward. He understood the role of a community college in supporting economic growth and opening doors of opportunity for students. The entire expansion project is a measure of the success of that vision and his career. It means DMACC is on solid footing in the community and integrated with private businesses and the schools. And I'm pretty sure he'll tell you that my mom was more important to his success than anyone."
Bradley Knott said it's extremely appropriate and important to the Carroll community to have such a gathering space.
"We hope the James and Marjorie Knott Commons at DMACC/Carroll campus will be a center for civil discussions and community enjoyment for years to come and, in doing so, (will) enrich the Carroll community," Bradley Knott said. "We are very grateful that students, faculty, alumni and visitors will always associate James and Marge Knott with DMACC."
"I believe Jim enjoys seeing the campus continue to grow from the work he first inspired," Lundstrom said. "His passion for education in the Carroll area can be seen and felt throughout our campus daily. It seems to be a fitting tribute that the latest addition to the campus has an area named to recognize the contribution both Jim and Marge have made to our community."
The Carroll Campus addition is expected to be complete in August 2021.