Winter guard, a new program at Kuemper Catholic High School, is enjoying quick success.
The team, made up of seniors Kysa Åuen and Maximilian Meyers, sophomore Keziah Janssen and freshman Sarah Batz, has qualified for nationals after recently competing virtually in WGI Sport of the Arts Small Ensemble Prelims against ensembles from all over the country. Kuemper will be competing virtually again on April 17 and 18 against 10 other ensembles.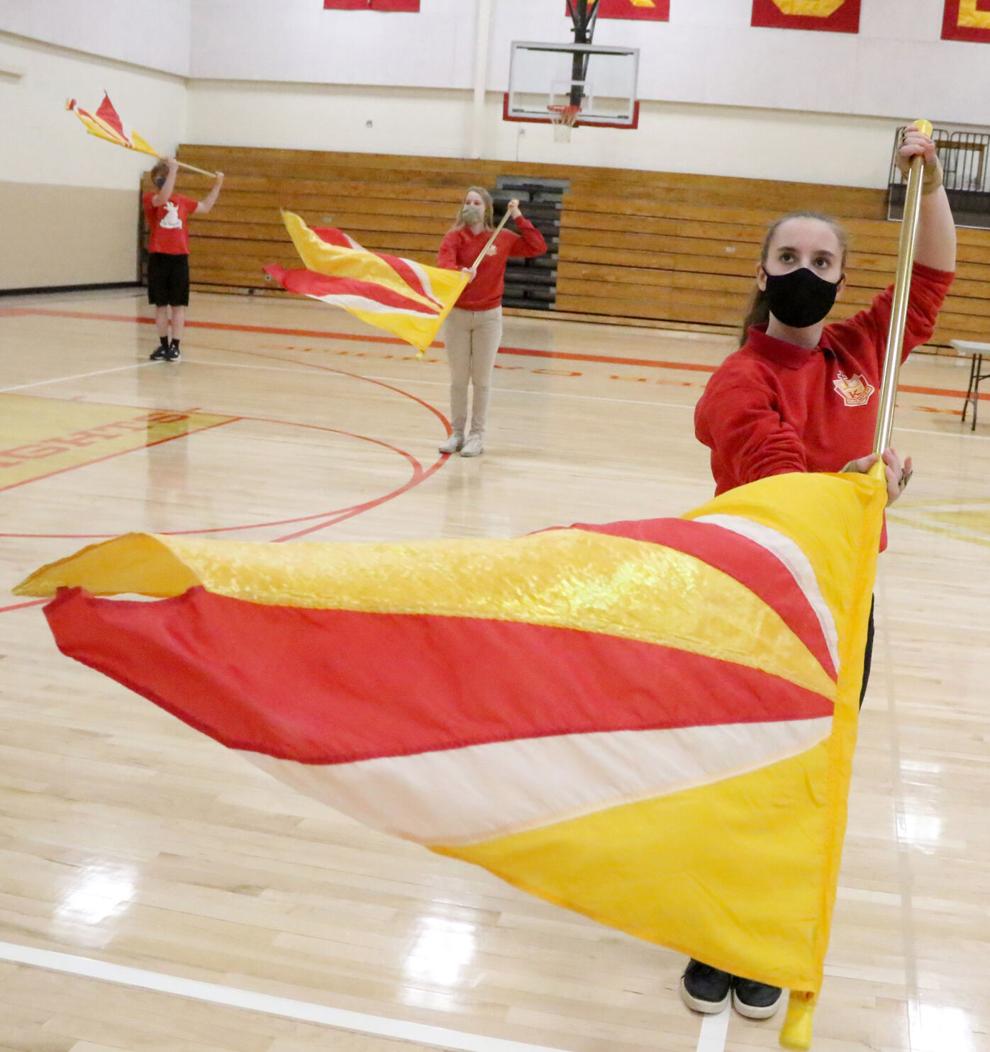 Coaching the team is Kuemper Director of Bands Marie Walsh Becker.
Walsh Becker explained in an email to the Times Herald, "Winter guard is much like color guard during marching band, except it takes place indoors, usually in a gym, and performs to recorded music instead of with a live ensemble. WGI is the largest organization for indoor marching arts such as winter guard and winter drumline/winds. They organize international competitions every year, and this year, they are all virtual. Small-ensemble competition is broken into age and equipment categories."
She noted Kuemper is the only guard ensemble from Iowa in small-ensemble finals.
The team also has performed this year during halftime of two home basketball games.
Walsh Becker marched four years at Creston High School, then four years at Truman State University (Kirksville, Missouri), including two years as drum major.