Two Iowa journalists are joining the Carroll Times Herald staff, bringing their ability to work as a team to the Carroll-area news landscape.
One's an Iowa State University alum, the other a University of Iowa graduate.
The two 24-year-old journalists now work for different papers in Iowa.
But on Nov. 1, Trevor Babcock, a writer with the Marshalltown Times Republican, and Sarah Stortz, a reporter with the Oskaloosa Herald, will start in the Carroll Times Herald newsroom — Babcock as editor, and Stortz as a general-assignment reporter. Stortz will be the first reporter at the Times Herald to bring television experience as she previously worked as the social-media content producer for KWWL-TV in Waterloo-Cedar Falls.
"I have always heard about the Carroll Times Herald being one of the better newspapers in Iowa," Babcock said. "The other part of that is that it is not only one of the better newspapers, but it is also one of the better newspapers in a small town in Iowa. I think that's super rare that a smaller town in Iowa has a paper with such a good reputation. It is the perfect match."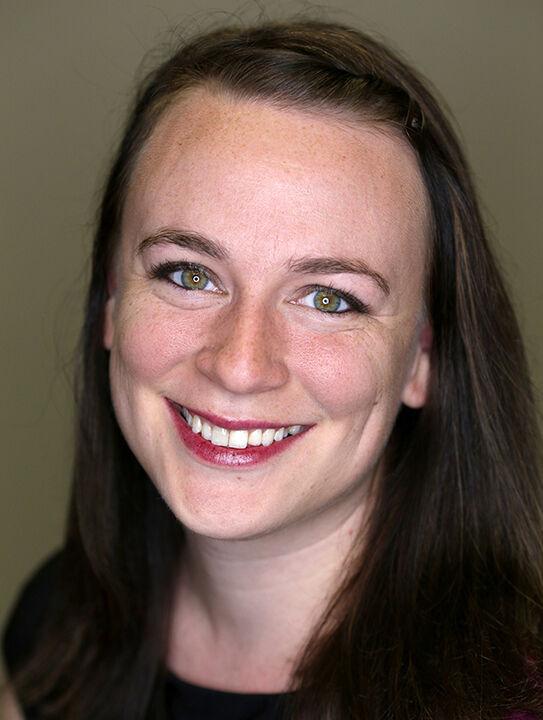 Babcock and Stortz succeed former Times Herald crime and courts reporter Jared Strong and editor Rebecca McKinsey, whose last day at the Times Herald will be Nov. 5.
McKinsey is leaving to work as the project manager and editor of the "INvisible Project," a magazine produced by the U.S. Pain Foundation, a national nonprofit organization that works with people with chronic pain.
Strong now is the agriculture/environment reporter for Iowa Capital Dispatch. Under an arrangement with Iowa newspapers, Strong's byline and work will still appear regularly in the Times Herald — just on different subjects.
"Over the last two decades, the Times Herald has earned a reputation as an incubator for some of the more talented young journalists in Iowa," said Douglas Burns, co-owner of the newspaper. "Sarah and Trevor are eager to work here, want to be in Carroll at this newspaper, and I have no doubt they will carry on a tradition of excellence while bringing a greater focus on feature and education stories to complement our strong government, business and courts coverage."
Longtime Carroll newspaperman Larry Devine remains as executive editor, as does sports editor Mark Schafer. Burns is a regular contributor to the news pages as well.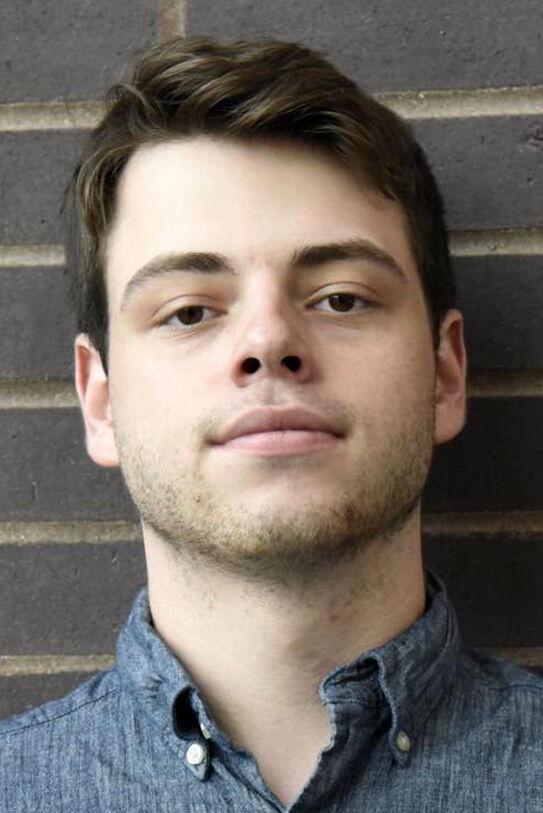 Babcock, who grew up in Panora and graduated from Panorama High School, went on to major in journalism and mass communication at Iowa State University before joining the Marshalltown newspaper. At Iowa State, Babcock served as the arts and entertainment editor for the school newspaper.
Stortz, a Cedar Falls native, graduated with a bachelor's degree in journalism and mass communication from the University of Iowa. She served as the arts editor for the Daily Iowan in addition to being a digital media producer. She is a general assignment reporter covering a wide range of subjects in Oskaloosa.
The couple have dated for two years — they met on Twitter as the arts editors at their respective college newspapers and went on their first date in Des Moines after getting to know each other for several months. They will arrive in Carroll as a journalism team.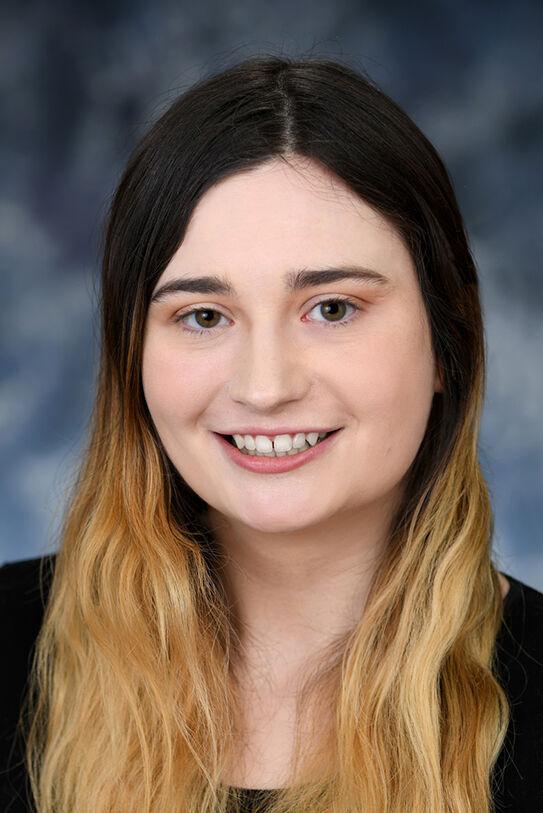 "I'm really excited about this," Stortz said. "I think we both have really good news judgment, and so I am confident we will work well together to break a story or write a really great feature. We already work in small towns, so we are enthusiastic about meeting all the people and fostering a bunch of relationships, too."
Babcock said he enjoys community journalism and wants to make it his career.
"One of my favorite parts of working in Marshalltown was how I got to know the community over time," Babcock said. "And that is what I am really looking forward to when I get to Carroll is just introducing myself to people and figuring out the character behind Carroll and seeing what the town's personality is like."
Stortz said that in addition to writing, she enjoys photography and drawing.
"I also really like traveling, and I have been to a few countries and different cities in the United States," she said.
"We are both kind of nerdy people," Babcock added. "Sarah likes to read. We like to hang out and watch movies and play video games, stuff like that."
They also have two cats, Julius and Mordecai.
McKinsey, 31, has worked at the Times Herald for eight years, starting in 2013 as a journalism fellow and then returning in 2014 as a reporter. She was named the Times Herald's editor in 2018. During her years at the Times Herald, she has covered education, local government, general features and more, in addition to bolstering the newspaper's online presence. She has been recognized with numerous statewide and national writing awards, including twice being named a top young journalist in Iowa.
"More than anyone with whom I have worked, Rebecca and I share the same journalism worldview and approach to a newspaper's role in the community," Burns said. "I 100 percent trust her news judgment, especially on really, really hard calls about when to publish and when to pass. She's made my stories stronger and is the best confidant I have in the business. I will miss her in the newsroom. She's made me a better, more thoughtful journalist — and person, for that matter — through her editing guidance and her own example of always leading with empathy, of seeing things from the perspectives of others — which is, after all, what makes Rebecca a superior journalist."
McKinsey will remain in Carroll with her partner Steve Ballou and their three cats, as her new position is remote.
"I'm very grateful for my years with the Times Herald and the stories I've had a chance to tell here," McKinsey said. "I've worked alongside some incredible journalists here over the years, and I'll miss being a part of this newsroom."